International symposium on gender mainstreaming strategies with special reference to sustainable development goals saw overwhelming participation from various agencies from both the public and private sectors.
The symposium was organised on 16 December 2019 by the department of social sciences of the University Of Sargodha, Pakistan. This half a day event was a part of AIBD's effort to create awareness regarding gender issues concerning SDGs and how media can play an important role in achieving 'Agenda 2030'.
Dr Yasir Nawaz, Dean of social sciences department said that the theme of symposium was quite apt and timely to explore the recent challenges faced by the Pakistani society to achieve the social inclusion SDG targets.
"In the past years, we have been focusing more on issues related to women's empowerment, equal educational opportunities for everyone but still much more is to be done to address these issues to create an impact.
Mr Waheed Chaudhry, project director, Punjab Commission On The Status Of Women (PCSW), a department of Government of Punjab delivered his presentation on the recent achievements by the government to meet the SDG targets related to gender inclusion. He mentioned that despite various challenges; the government is giving special focus on healthcare, education, human resource, and devising such policies which are gender-sensitive. He also mentioned that media is playing a vital role in disseminating the public awareness messages regarding various gender issues, and now society is becoming more receptive on such topics which were once considered as taboos.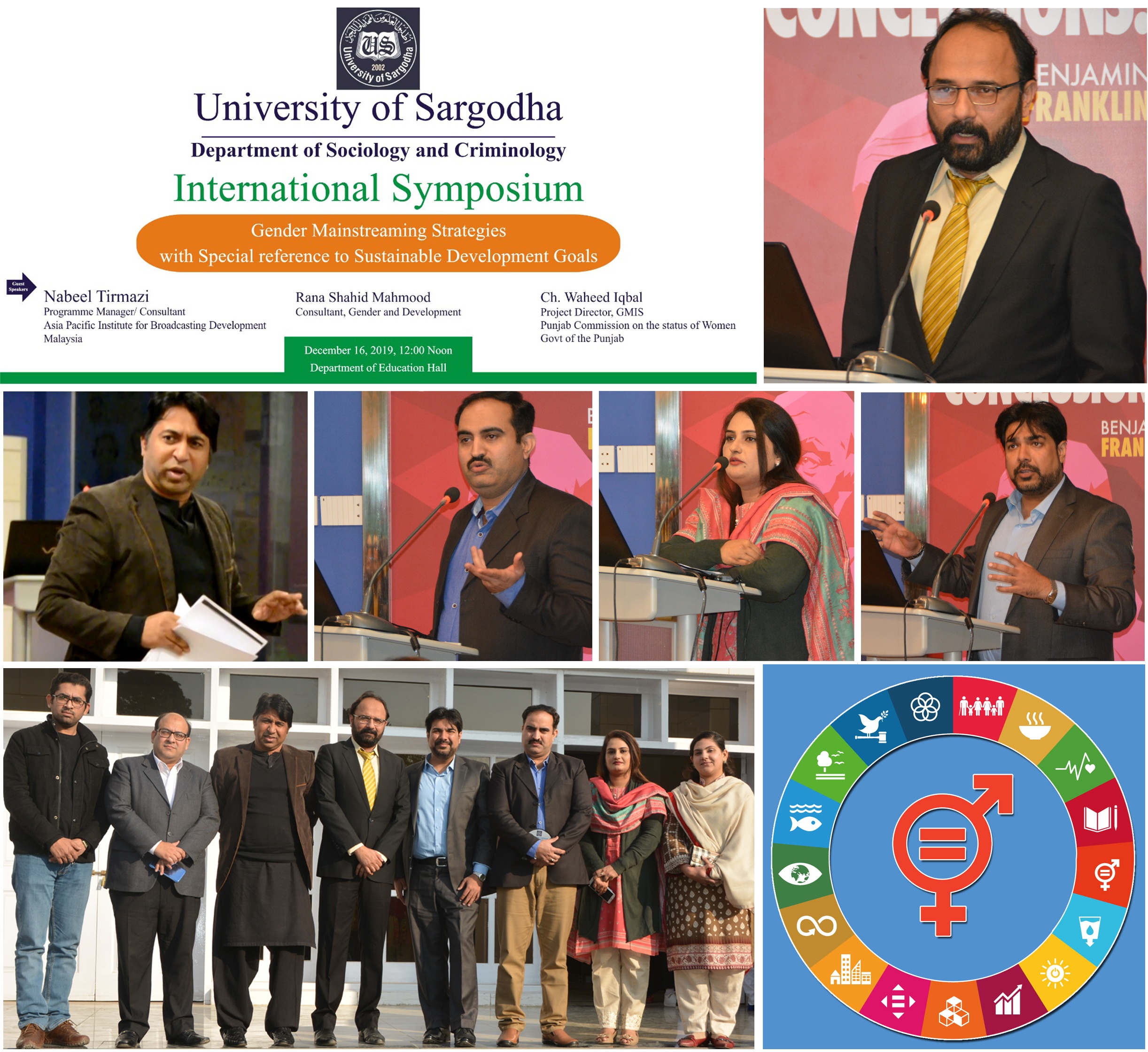 Mr Rana Shahid Mehmood, Gender consultant, delivered his speech on gender budgeting and gender auditing and emphasised that students should be aware of the latest trends and techniques in gender mainstreaming tools to utilize them in their future projects. He also mentioned that media practitioners should also be trained for these tools to report gender issues and especially gender-related government initiatives in a precise context.
Mr Nabeel Tirmazi, Programme Manager AIBD, discussed the recent regional initiatives by AIBD on the advocacy of SDG through the media, media literacy and various programmes on combating disinformation. He mentioned that intelligentsia should enhance their knowledge regarding these issues to become more relevant globally and to localize global human development perspectives. He mentioned that civil society, media, NGOs should join hands with the governments' to achieve SDG targets to make the world a better place.
The content of the symposium was well appreciated by the audience and they thanked University and AIBD to initiate such project, hoping to have more in the near future.
Internet Protocol Television (IPTV) is increasingly becoming popular around the