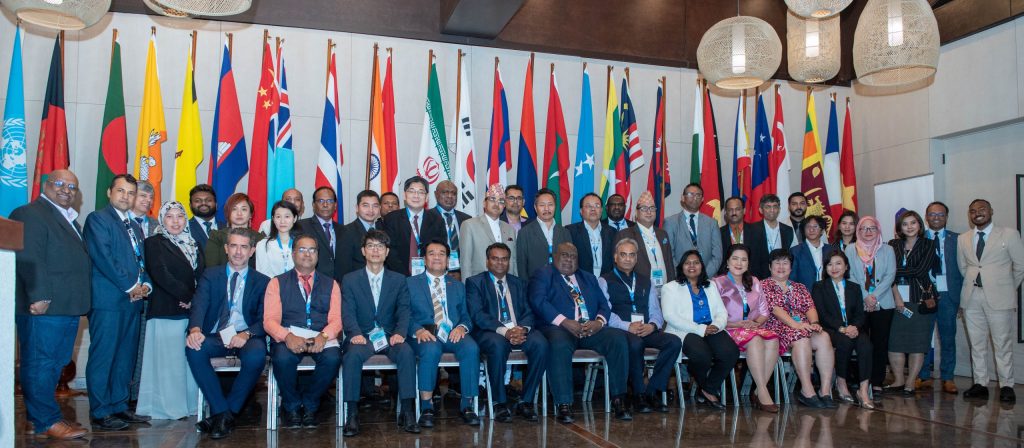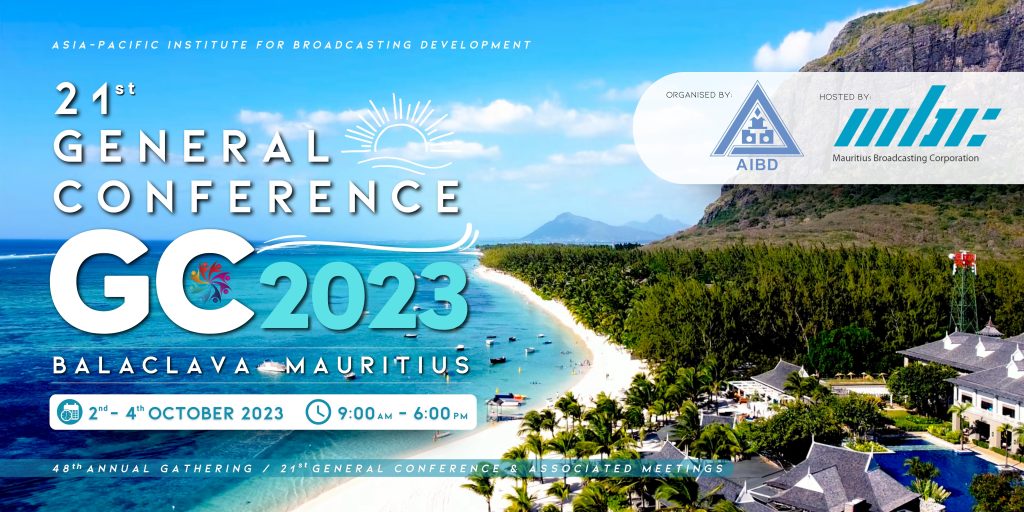 The 21st General Conference held in Balaclava, Mauritius was indeed a momentous occasion for the AIBD, and it was graced by the distinguished presence of His Excellency Timothy Mark Masiu, Minister for Communication & Information Technology of Papua New Guinea. We were deeply honored to have H.E. Timothy Masiu among us, and his participation enrichedthe conference in numerous ways.
More than 14 Countries attended the GC, and we were also proud to have the International Telecommunication Union (ITU) as well our esteemed host, the Mauritius Broadcasting Corporation (MBC) be part of this important gathering. Their involvement lent an invaluable global perspective to our deliberations and discussions.
During this gathering, the General Conference proudly appointed H.E. Masiu as a Special Envoy of AIBD in the Pacific Region. In this role, H.E. Masiu will play a pivotal role in empowering the Pacific to enhance media growth.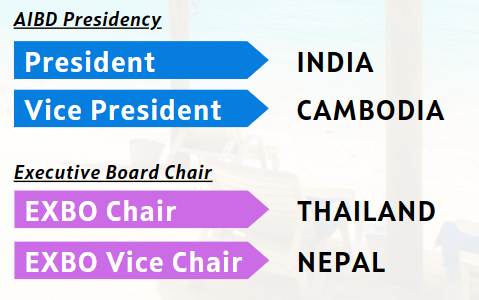 Furthermore, under the adept leadership of H.E. Masiu, we witnessed the successful electoral process which resulted in the appointment of new office bearers for key positions, including President, Vice President, and the election of Executive Board Members. The election was followed by the selection of the Chairman and Vice Chairman of the Executive Board (EXBO).
This General Conference also saw the selection of new EXBO Members. These members consists of Bhutan, Cambodia, France, India, Korea, Malaysia, Nepal, Sri Lanka, Thailand & Vietnam.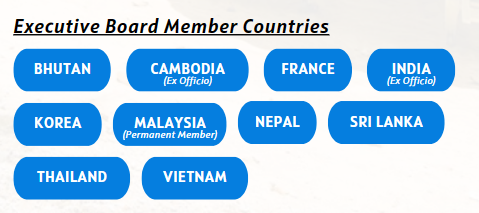 In addition, we are pleased to share that the General Conference unanimously approved the extension of Ms. Philomena Gnanapragasam, as the Secretariat Director of AIBD. Her commitment and contributions to the organization were recognized and celebrated during the conference.
We would like to express our sincere gratitude to all our esteemed members for their active participation in this General Conference. Your presence, engagement, and contributions were instrumental in making this event a tremendous success. Together, we can take steps toward shaping the future of broadcasting in the Asia-Pacific region.
As we reflect on the achievements of the 21st General Conference, we look forward to a bigger and brighter future for the AIBD. The commitment and enthusiasm displayed by our members inspire us to strive for excellence and innovation in our shared mission.
Thanking all our esteemed members for their continued support, and here's to a promising journey ahead. We eagerly anticipate the opportunities and challenges that lie before us, and we are confident that, together, we will continue to make a positive impact in our industry. 
Picture Gallery
<
Activities
,
AIBD
,
Articles
,
Business
,
EXBO
,
Featured
,
General Conference
,
Insight
,
Members
,
News
,
Technology
/>
In a significant development, the 21st General Conference witnessed the