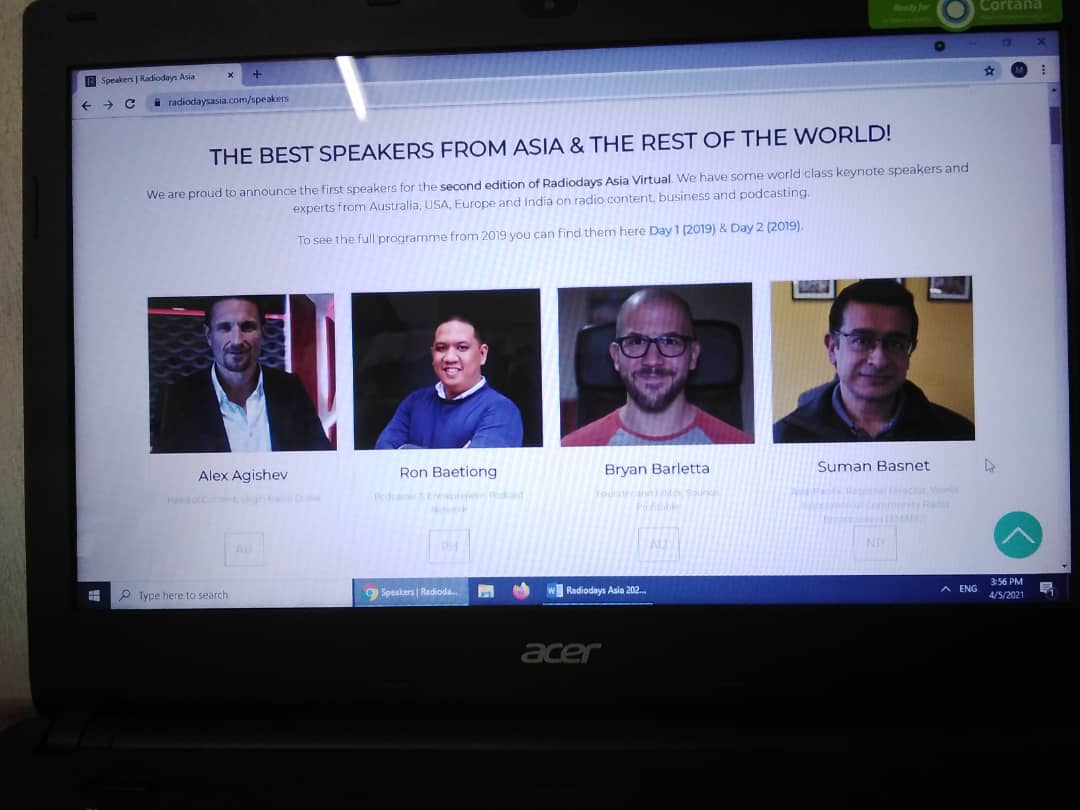 Radio has immense power to create milestones
Radio is a powerful tool that continues to promote "dialogue, tolerance and peace." Even in today's world of digital communications, radio reaches more people than any other media platform as Radio conveys vital information and raises awareness on important issues.
These are among the valid reasons prompting the organiser of Radiodays Asia (RDA) to host the 2nd edition of Radiodays Asia 2021 virtually from 24th to 26th March 2021 due to the COVID pandemic.  The inaugural RDA was held at Hotel Istana in Kuala Lumpur on 27-28 August 2019.
As one of the partners of RDA 2021, AIBD Director, Ms Philomena Gnanapragasam was given the honour to deliver a video message addressing to the participants who are able to attend the event virtually.
She described Radio has immense power, the power to create milestone.  "Radio is a very, very powerful medium, it's a companion. It has a wide reach and especially during the pandemic people were at home listening to radio. This facilitate Radio programmers keeping the content alive", stressed Ms Philo.
Misinformation has contributed to the way people are consuming media today and this has been a positive for radio. Radio had the power even before the pandemic to work remotely.
Ms Philo said that media groups have to understand the power of radio with music and words and that it is a powerful influencer!  She's happy that podcasting has been added to the title of the event this year as podcasting continues to grow worldwide.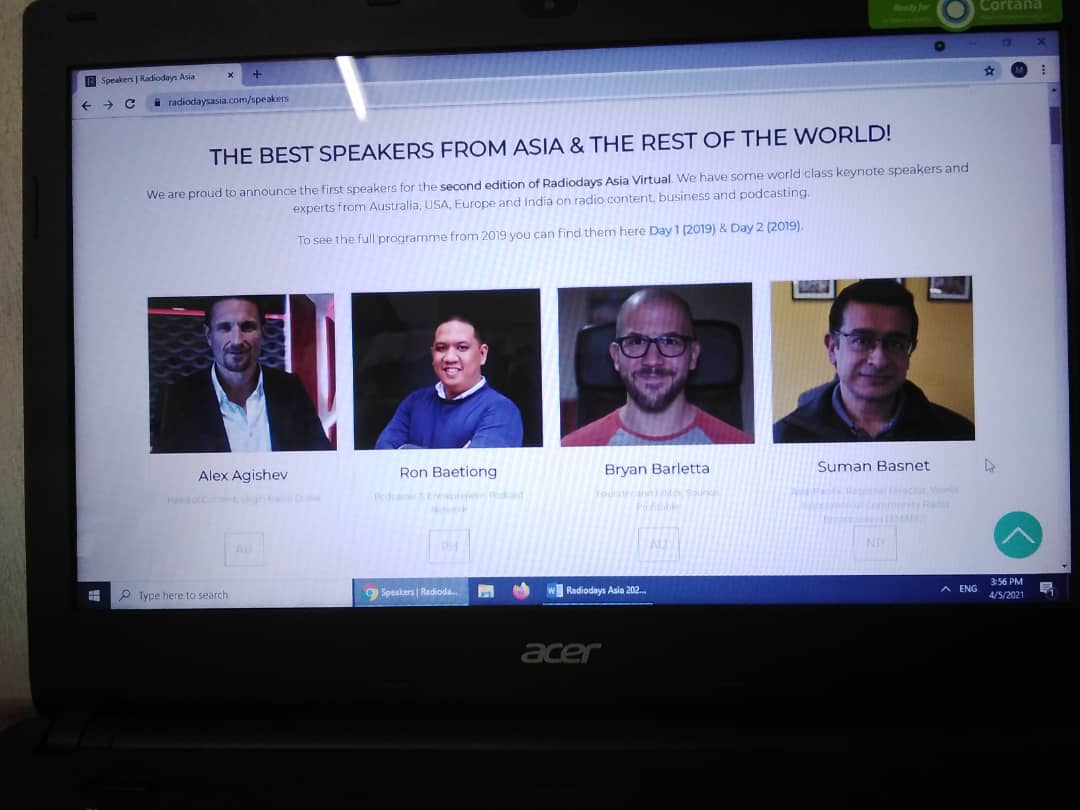 More than 400 participants from 40 countries attended over the three days as compared to the 300 pax from 30 countries at the first Radiodays Asia in Kuala Lumpur in 2019. The countries with most participants were Australia, China, India, Japan, Malaysia and Singapore.
The two main themes of the conference was how to recover your radio station from the Covid-crisis and focus on the future of the growing podcasting business in Asia.
About 70 international speakers, leading experts and professionals from around Asia, Australia and across the world contributed to the huge success of RDA 2021. The conference run over the first two days, followed by a day of training on the third day with interactive master-classes and workshops. The new addition with training sessions on the 3rd and last day was praised by participants.
Anders Held, Founder and Project Director of Radiodays Asia says:  "We are happy that the event got such a high appreciation rating, as high as the first live Radiodays Asia in KL. There obviously is a need for a high quality radio and podcasting event like this.  With attendee numbers increasing and more sponsors and supporting organisations, we are looking forward to organise the next Radiodays Asia in Kuala Lumpur as soon as meetings and travels are safe again".