India was elected as the new President of the AIBD General Conference during the 44th Annual Gathering/17th AIBD General Conference and Associated Meetings in Colombo, Sri Lanka on 3 August 2018.
Sri Lanka was re-elected as the Vice President of the General Conference.
The AIBD General Conference met from 2-4 August 2018 to discuss the Institute's year-long performance as well as future strategies, and approve resolutions that impact its operations.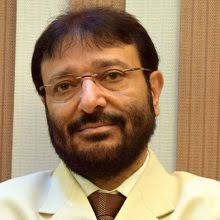 Shri Fayyaz Sheheryar, Director General of All India Radio, who represented India, said he was humbled and honoured by the election.
"I will try to meet the high expectations of AIBD. As my country holds the AIBD in high esteem, we will work hard to make AIBD a more renowned international organisation", he said.
He also said that AIBD has lots of potential to do good, especially for poor broadcasters. "We shall keep working on the path shown by the outgoing president and work in tandem with all members and the newly re-elected Vice President from Sri Lanka."
India replaced Iran whose term ended this year following its election for a two-year term from August 2016.
Outgoing President of the AIBD General Conference Dr Abbas Naseri Taheri, Advisor to IRIB President and Director General of International Affairs, Islamic Republic of Iran Broadcasting, thanked members and summed up some of the challenges the GC raised in its meetings. These include seeking more transparency in AIBD finances, revising training modules amid the changing media landscape, overhauling the Strategic Plan Team as a think tank, and refining procedures and rules critical to the Institute's operations.
Mr Thusira Malawwethantri, SLRC Director General, who represented Sri Lanka, thanked members for the vote of confidence in re-electing his country and promised to continue working together for the betterment of AIBD.
3 Members Voted, 2 others Re-elected to the Executive Board
Iran, Maldives and Nepal were elected as new members of the AIBD Executive Board (EXBO). Cambodia and Pakistan were re-elected to the Board. They complete the entire nine-member EXBO that also includes Bhutan, China, Korea, and the Philippines. India, having been elected as a member of the EXBO during the 16th General Conference in Maldives in August 2017, becomes an ex-officio member of the EXBO as it is elected as President of the GC as mentioned above.
Full members who attended the AIBD General Conference and its Associated Meetings voted for the five members to the Executive Board.
After the GC, the EXBO voted Pakistan as its Chairman, and Maldives as Vice-Chairman.
The Board meets once every year to examine the Institute's annual performance and administration and strategies for the future.
India was elected as the new President of the AIBD
Members of the AIBD Executive Board (EXBO) gathered recently in Maldives to identify approaches to strengthen the Institute's sustainability and improve delivery of services to members.
The 16th General Conference (GC) elected five new members of the AIBD Executive Board (EXBO), headed by India as the new chairman, in its recent gathering in Maldives on 22 August 2017. Elected Vice Chairman was Cambodia.
The AIBD announces that the next Asia Media Summit 2018 in New Delhi, India will focus on the theme "Telling our Stories- Asia and More."
Iran was voted as the new President of the AIBD General Conference in the election held during the 42nd Annual Gathering/15th AIBD General Conference and Associated Meetings in Tehran, Iran on 26 August 2016.
Sri Lanka was elected as the Vice President of the General Conference, replacing Bangladesh.
AIBD undertook 33 training workshops covering mostly areas dealing with TV and radio production, children's programmes, disaster risk reduction and new media from 1 July 2015 to 30 June 2016.
Close to 700 broadcasters from Asia-Pacific benefitted from these in-country, sub-regional and regional activities.
AIBD's Executive Board (EXBO) proposed some approaches to beef up AIBD's finances and identified training programmes to meet member countries' needs.
In the 15th AIBD General Conference EXBO Meeting held in Tehran Iran on 25 August 2016, Mrs Dra Rosaria Niken Widiastuti, Director General of Information and Public Communication, Ministry of Communication, Information Technology, Indonesia, recommended to expand cooperation with international institutions for funding assistance.
Mr Chang Jin, AIBD Director, says the Institute is eyeing more quality training and in-country workshops in its bid to offer better services to members and attract new members.
During the last 12 months, Director Chang Jin reported to the AIBD Executive Board that the Institute implemented 27 training activities benefitting close to 700 broadcasters from 46 countries and regions.
These activities covered various fields such as new media and social media, management, children/gender/youth, digitisation, production and training of trainers, among others.
Delegates to the 14th AIBD General Conference & Associated Meetings elected through balloting China, Indonesia, and Korea as new members of the AIBD Executive Board (EXBO). Malaysia and Thailand were re-elected to the Board.
Completing the nine-man board are incumbent members Maldives, the Philippines, Nepal and Sri Lanka.
Meeting after the voting, members of the EXBO elected Maldives as their new Chairman, while Indonesia and Sri Lanka were selected as its Vice Chairman.
Maldives was represented by Mr Ibrahim Khaleel, Managing Director of Public Service Media, who thanked members for their vote of confidence.