The Asia-Pacific Institute for Broadcasting Development (AIBD) being a regional inter-governmental organisation, wants to work with all governments on media information literacy (MIL) programmes in the Asia-Pacific Region.
Director, Ms Philomena Gnanapragasam said as such, AIBD hopes to enhance bilateral relationships with all governments in the region by creating greater awareness on media information literacy among the peoples.   The move is to use the media responsibly and to promote a better media literacy for all populace in the Asia-Pacific Region.
She expressed her views during a courtesy call on the Ambassador of the Lao People's Democratic Republic to Malaysia, His Excellency Houmdaophone Soukhaseum at Laos' Embassy in Kuala Lumpur.
In his reciprocal remarks, the Envoy has assured to render whatever assistance needed to AIBD in executing these meaningful activities for the betterment of the society at large.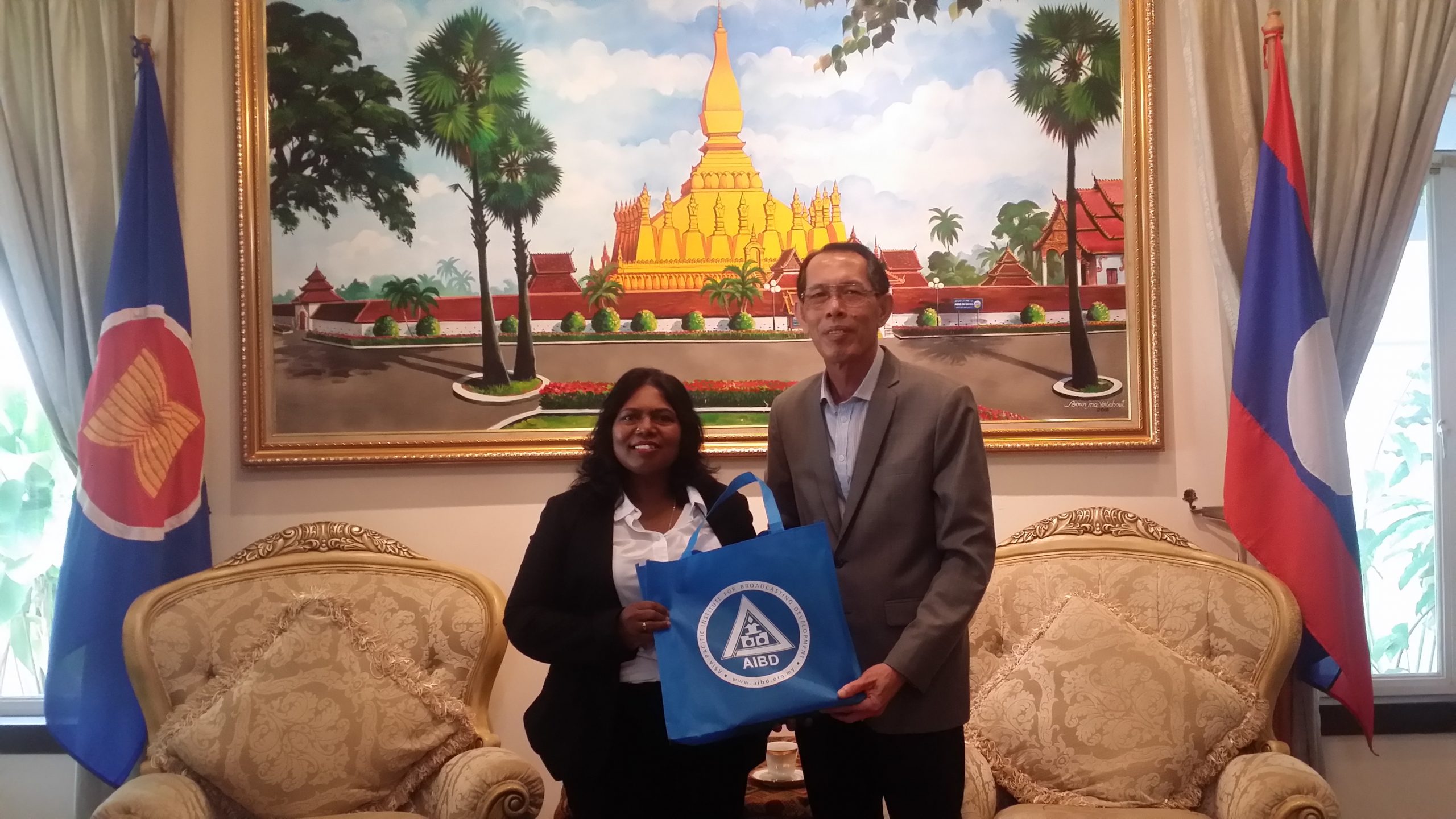 The Asia-Pacific Institute for Broadcasting Development (AIBD) being a regional