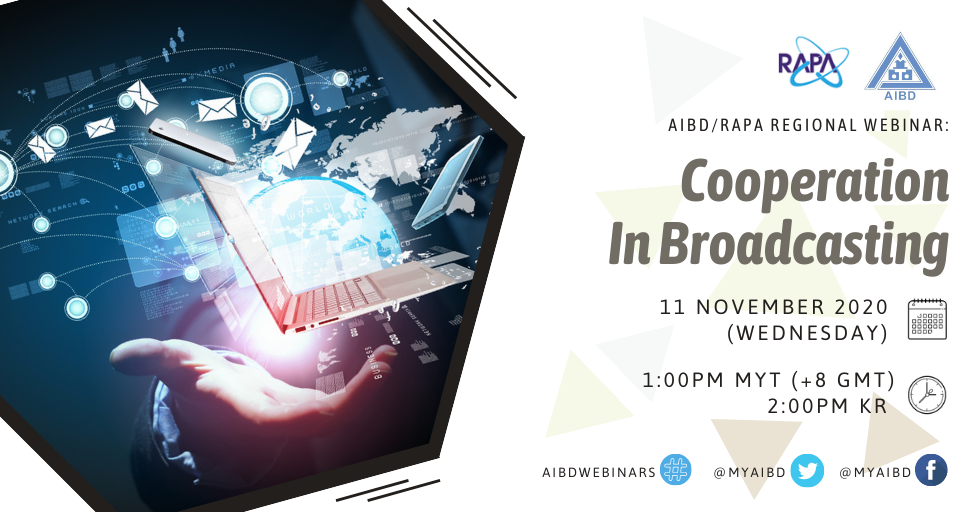 Trends & Future of Broadcasting Environment
The Asia-Pacific region is home to one of the largest broadcast media industries in the world, and also the most complicated. It consists of countries which have already adopted latest and advanced broadcasting technologies in the world. But, there also many countries, which are still struggling to join the bandwagon. The one day  AIBD/RAPA Regional Webinar on The International Cooperation of Developing Countries  on 11 November 2020, continued  with talks on how the COVID-19 has impacted the broadcasting environment and the ways of international cooperation among developing countries in the Asia-Pacific Region.
International Cooperation In The Period Of Covid-19
Mr Sam Youl Lee from Yonsei University, who was also the moderator, said there were three core aspects of International Cooperation- knowledge sharing, investment and building expert network through internet connection. Due to the COVID threats, he remarked that transfer of knowledge was difficult to share during the online platform while Investment was often hindered by lack of field study and preliminary onsite research which led to a high tendency to postpone.
He stressed that `COVID-19 is here to stay so we need to find alternative ways in helping others`. There was a need to think how to encourage the development of the new networks especially young experts in broadcasting area and international cooperation; adopt active online communication, empower onsite experts in conducting preliminary and feasibility study; adapt budget process and ways of project implementation to the changing environment; and increase mid and long-term training programme. He remarked that balancing international cooperation would be a solution in overcoming the problems.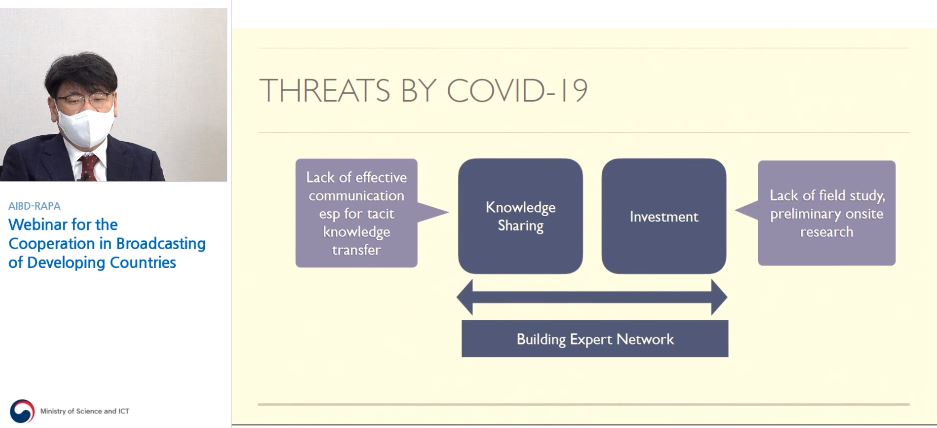 Trend and Future of Global Broadcasting Environment after COVID-19 crisis
                                                                                                                                            l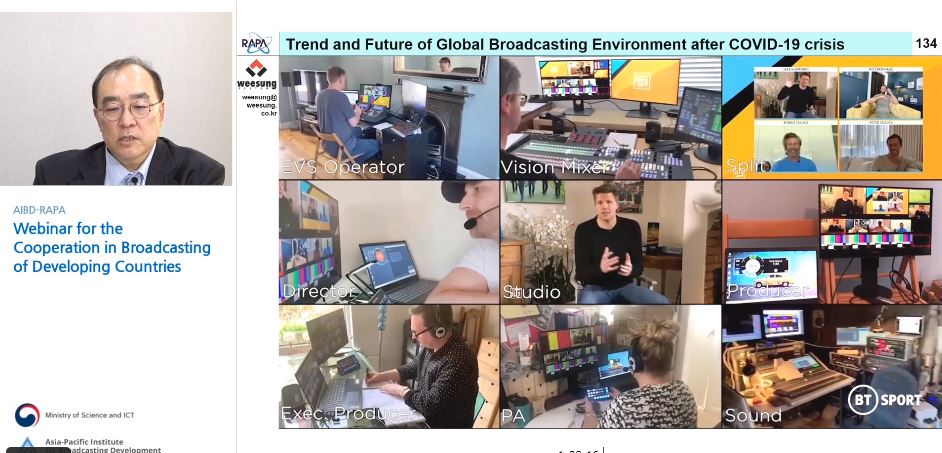 Mr Jeasung Wee, President WEESUNG System Co.in his presentation cited that like 9/11, th      COVID-19 crisis has brought television to the forefront as people use the medium to stay up to get the latest developments and entertain themselves to relieve the boredom and uncertainty.
The traditional broadcaster has to adapt fast their current Broadcasting Technology to cope with COVID-19 crisis. Surveys had shown that local OTA Broadcasting – OTA TV & RADIO has resurged to be important to supply emergency information & detailed medical updates to smaller segments of the local community and regional area; while Digital Terrestrial Television (DTT) with best quality became the best method to provide vital information and entertainment content for ALL audiences during a pandemic. DTT also provided essential educational content to mass audiences & students during shutdowns or in remote learning situations. However, many countries were without DTT.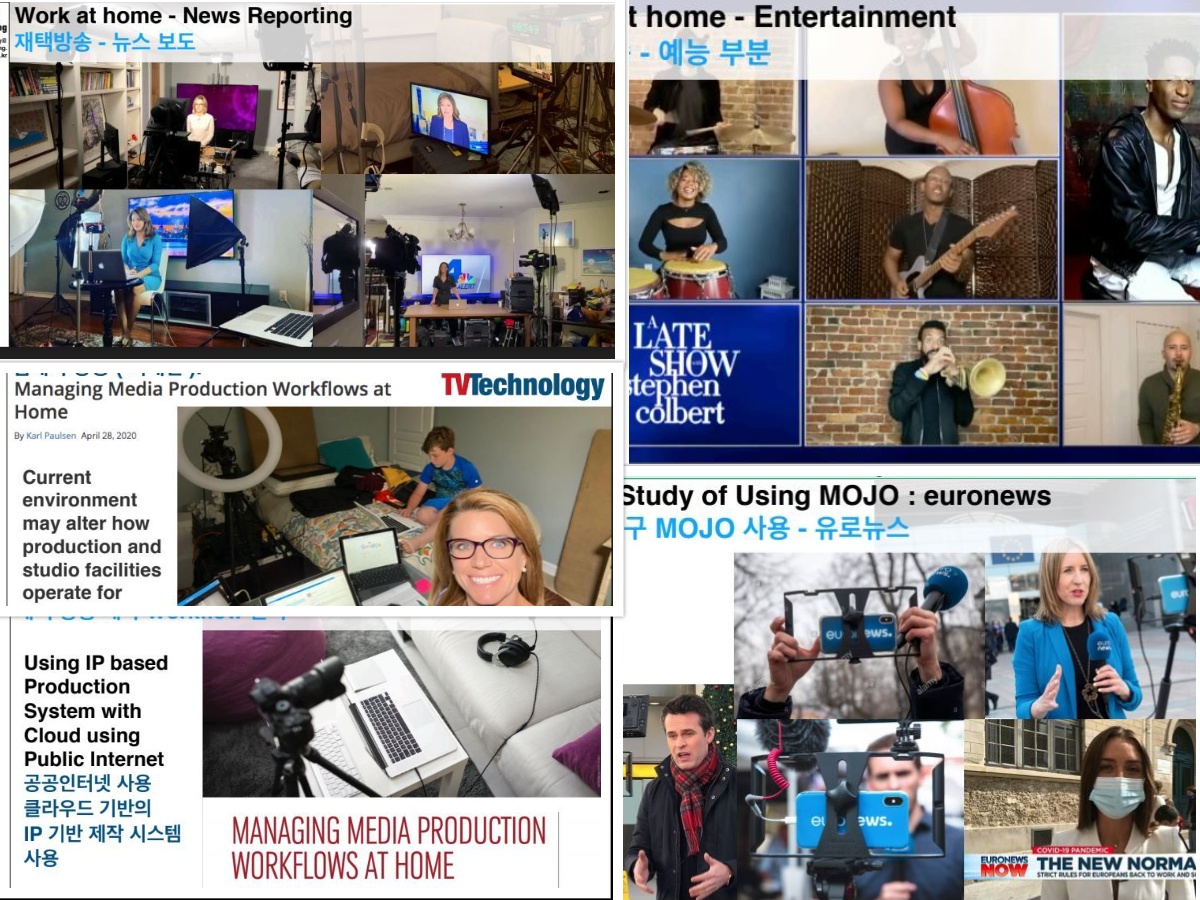 Remote Live Production and Cloud-Based Workflows became new norm for studio production. New approaches for Untact production became new trends, including techniques using remote spectator / audience like WWE, NBA, BTS Korea, Music MBS, Cooking MBC and Live Concerts like Remote Orchestra Concert and Remote Live Concert using Zoom.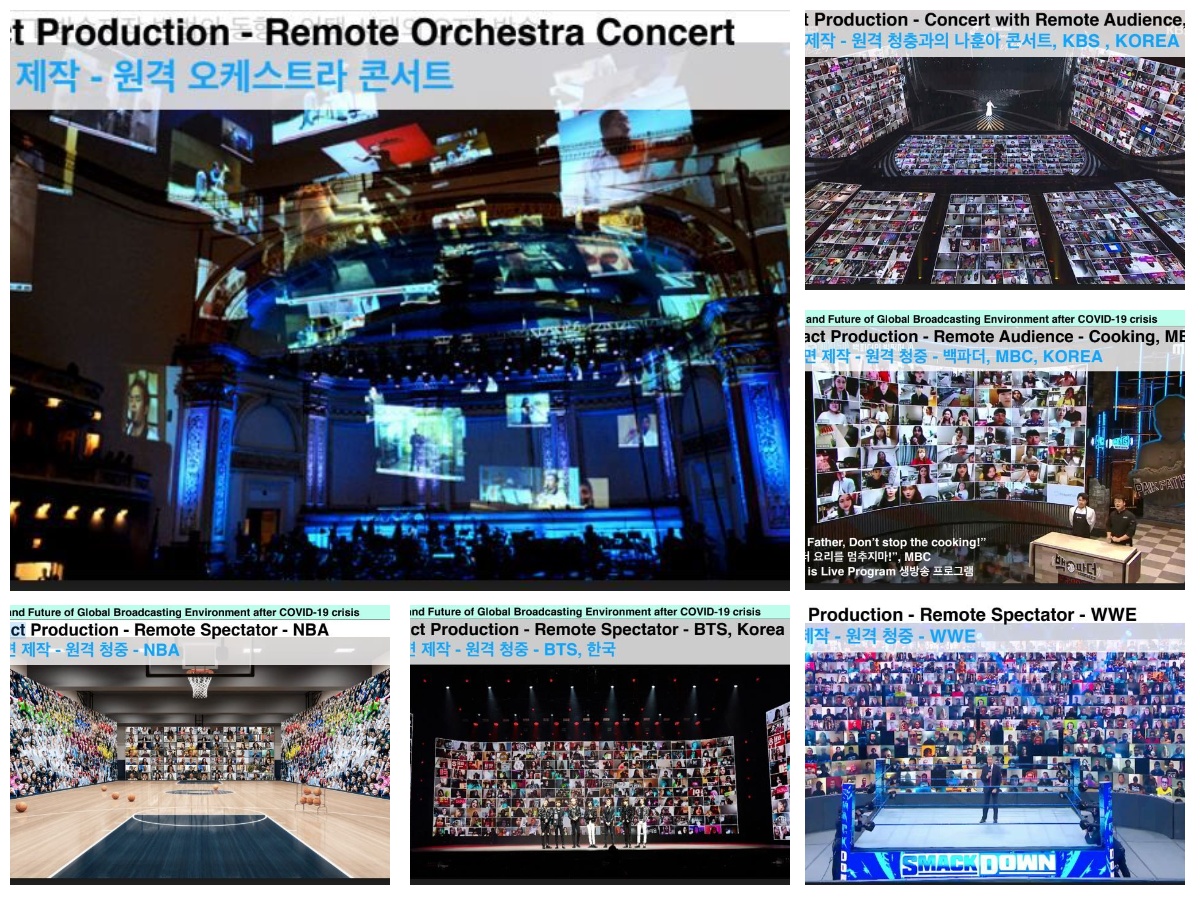 During the lockdown, OTT gained big market from new users. But eventually the new market would have to move from Linear TV to Connected TV as Visualisation and Remote Production became the top priority since the pandemic. DTT stations have to meet this challenge.  The trend and future of global broadcasting technology for the New normal is now the combination of OTA and OTT, working OTT as in You Tube and WAVVE to create own OTT platform for integrated broadcasting solutions for Future Media Market. New way to view the future service is the creation of Next Gen OTA technologies with internet connection and new IP based DTT format; and the development of Virtual Production as new ways of Media Production using AI, AR, VR and MR in Broadcasting with Robotic and Virtual Camera operations.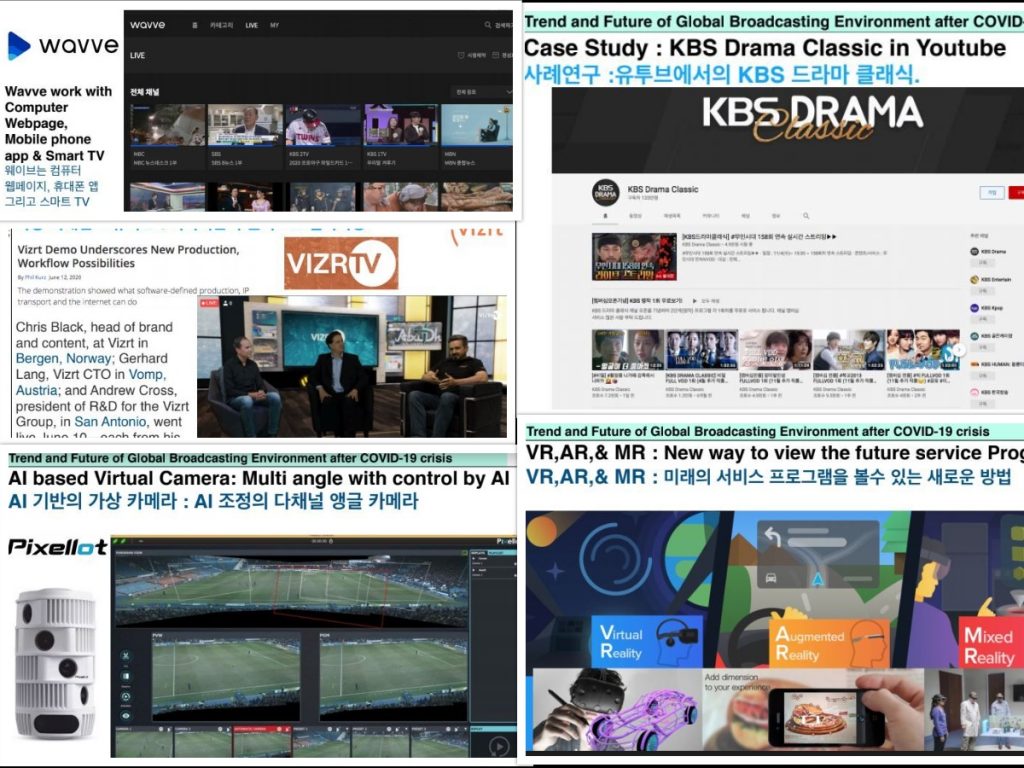 Digital Terrestrial Broadcasting, ATSC 3.0 holds key to educational success in stay-at-home era.
Mr Joonyoung Park, President, DigiCap, spoke on the topic- Carrying internet protocol to home is so critical for online learning. This was due to the problem that not all students have reliable access to the internet and it was not economical to run fiber optic cables or LTE/5G wireless broadband to all the students in the rural and metro area. The target to supply "interactive" online education services to all was difficult without huge infrastructure investments.
He believed that the digital terrestrial television network of today can solve this problem. ATSC 3.0 or NEXTGEN TV is a new DTT standard to deliver on-line education services to the homes  and to many people.
Furthermore, students can still use end-user devices of their choice, PC, laptop, mobile phones, tablets and so on. No need dedicated or special devices. There would be no more issues with DRM besides bringing new business opportunities for local broadcasters interworking with on-line education service providers.