Dr. Khieu Kanharith, Cambodia's Minister of Information, described the 16th Asia Media Summit  a success, saying it gave participants opportunities to evaluate how best to take advantage of digitisation and other new technologies that can serve society better.
Speaking at the closing of the Summit on 13 June 2019, Minister Khieu Kanharith said the conference was "a great achievement in sharing knowledge about the potential advantages in doing the media digitisation, problems solving on concerned matters, as well as to promote a closely cooperation in the region, in order to harness together the growth of the digital media development".
He cited the insights on media digitisation presented by Cambodian Prime Minister Hun Sen during the inaugural ceremony of the Summit.
He said the Cambodian leader identified some of the advantages of digitisation, among them, enhanced broad quality, speed of data transmission, data archiving, efficient use of radio frequency, reduced production cost.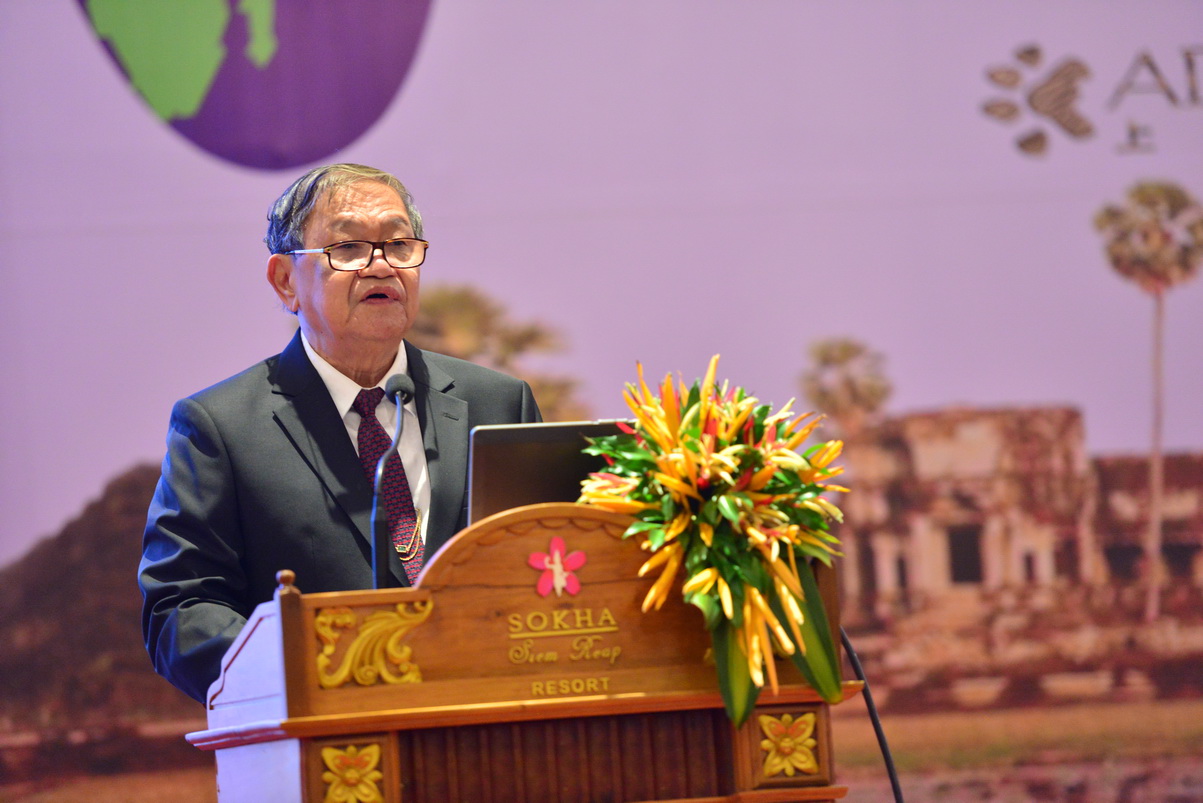 According to Dr Khieu, Prime Minister Hun Sen also said that media digitization has made developing countries to become digital government, allowing their governance, services serving and services receiving, and business affairs, to offer more quality, effectiveness, and efficiency. It also connected people to people internally and globally.
The Information Minister thanked participants, speakers and sponsors who contributed to the summit to be more proactive on media cooperation and made the media industry more aware of evolving new technologies and its effects as well as of the need to better adapt to advanced technologies for a better world.
Broadcasters face enormous problems to adapt to new technologies
For her part, AIBD Officiating Director Philomena said broadcasters face enormous and complex problems as they confront the impact of the Fourth Industrial Revolution, but expressed hope about what the future holds as they adapt to new technologies.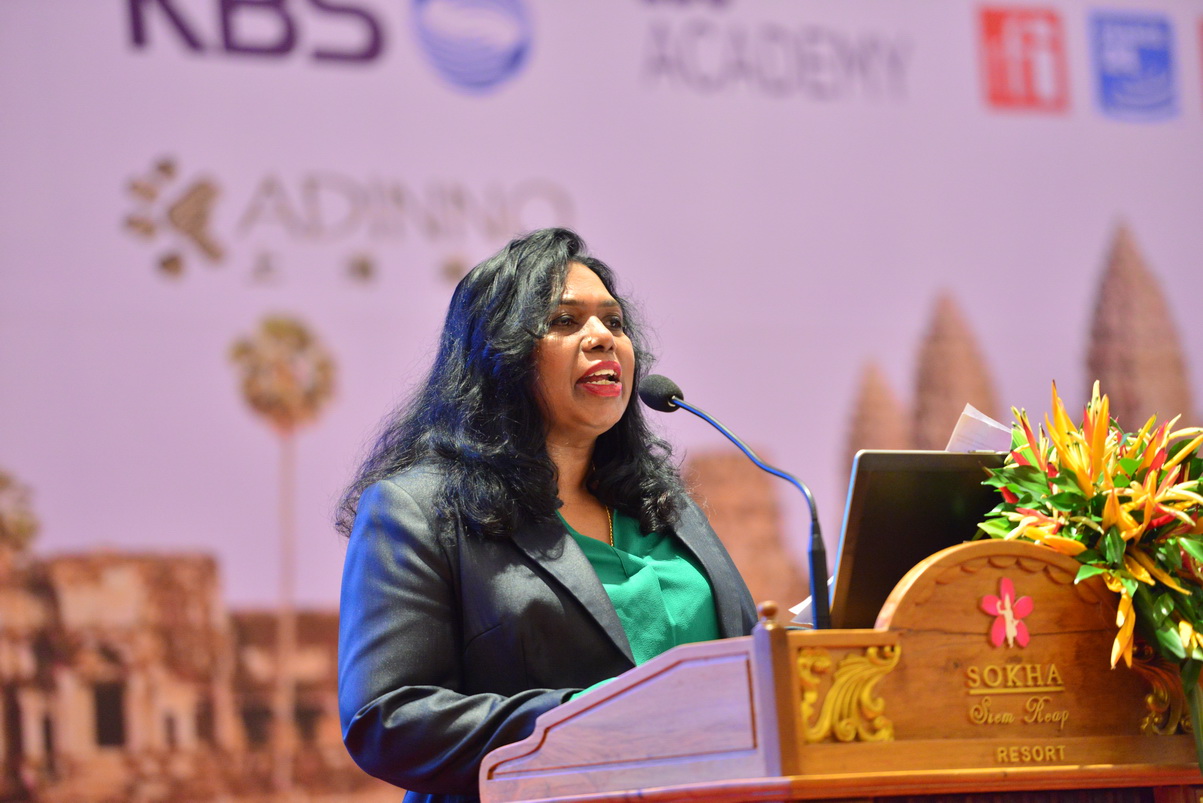 In her closing remarks, she highlighted various issues the summit examined including new trends in new technologies and how broadcasters can maximise their use in improving programming, expand audience reach and meet other organisational goals.
She also cited discussions on trust and credibility of media amid the digital revolution, and the spread of disinformation or fake news, its impact on governments, media, private sector and society.
"We heard several approaches to combat disinformation or fake news, from strengthening regulations and ethical standards, thorough verification process of information, to media literacy initiatives", she said.
She also thanked all AIBD members and partners, participants and speakers – more than 600 local and foreign delegates- for keeping AMS strong and relevant.
"Our special gratitude too to the government of Cambodia, the Ministry of Information for their generosity and hospitality in hosting the pre-summit workshops, the AMS and cultural visits", she said.
Dr. Khieu Kanharith, Cambodia's Minister of Information, described the 16th
United Nations Secretary-General António Guterres urges broadcasters and other media
International Mother Earth Day is celebrated worldwide on the 22nd of
The adoption of a quality management system is a strategic
New York, 23 September – The United Nations announced today
China-Maldives Friendship Bridge officially titled Sinamale Bridge is now complete
Information Ministers from India, Bangladesh, Cambodia, and South Korea discussed