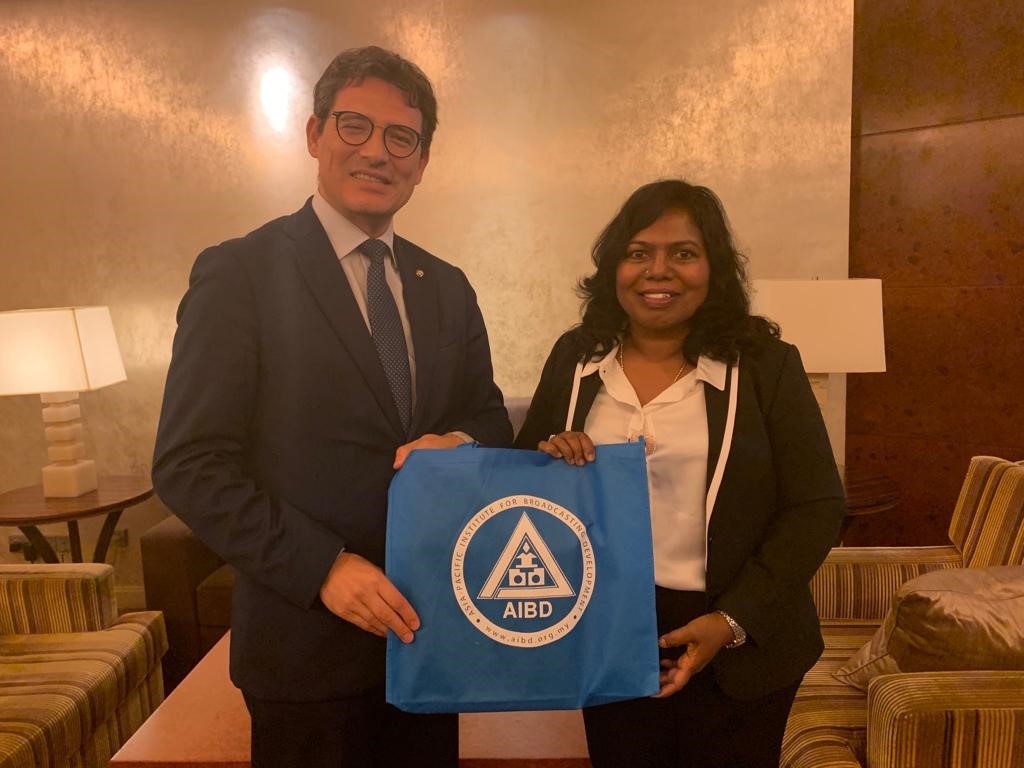 AIBD Director Meets UNESCO Assistant DG for Media & Information
The AIBD Director, Ms Philomena Gnanapragasm, met with the UNESCO Assistant Director General for Media and Information, Mr Moez Chakchouk, here in Kuala Lumpur, Malaysia last week. The meeting saw discussions on building partnerships between the two agencies to carry out various activities in the region.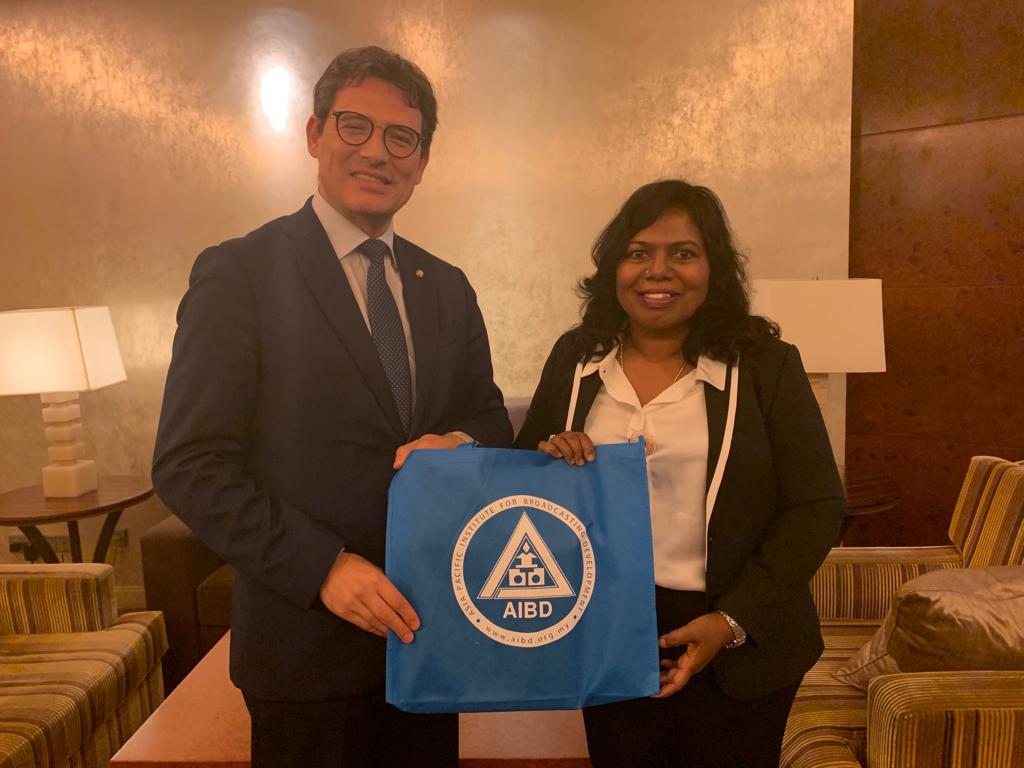 Some of the key areas discussed were on disinformation or 'fake news', Media and Information Literacy (MIL), safety for journalists and climate change among others.
Speaking on 'fake news', Ms Philomena highlighted the big initiative undertaken by AIBD with its member countries. She said that AIBD has launched the 'Angkor Anti-Fake News' Initiative in Bhutan recently. "Under the Initiative, with the help of UNESCO, we have embarked on a year-long research project with two universities in Malaysia and conduct various trainings and workshops in the region," she said, adding that questionnaire for the research has already been sent out to the member organisations.
Mr Chakchouk said he was pleased to learn that and UNESCO remains committed in supporting the Initiative, as well as other activities carried out by AIBD. "It is very timely and well chosen. If we want to combat disinformation we need to improve the quality of journalism," he added.
The Assistant Director General said that there are lot of opportunities to work together and reach out to as many countries as possible, especially in the Pacific and Africa. One of the mandates of AIBD as an intergovernmental organisation, Ms Philomena said, is to build capacity of its member organisations. And since both UNESCO and AIBD are on the same path, she said, the two must join hands to work together to raise awareness on key media issues, and enhance media and information literary in the region.
The Director also briefed the Assistant Director General on the information ministers' conclave in Samoa and the next Asia Media Summit in Kathmandu, Nepal.