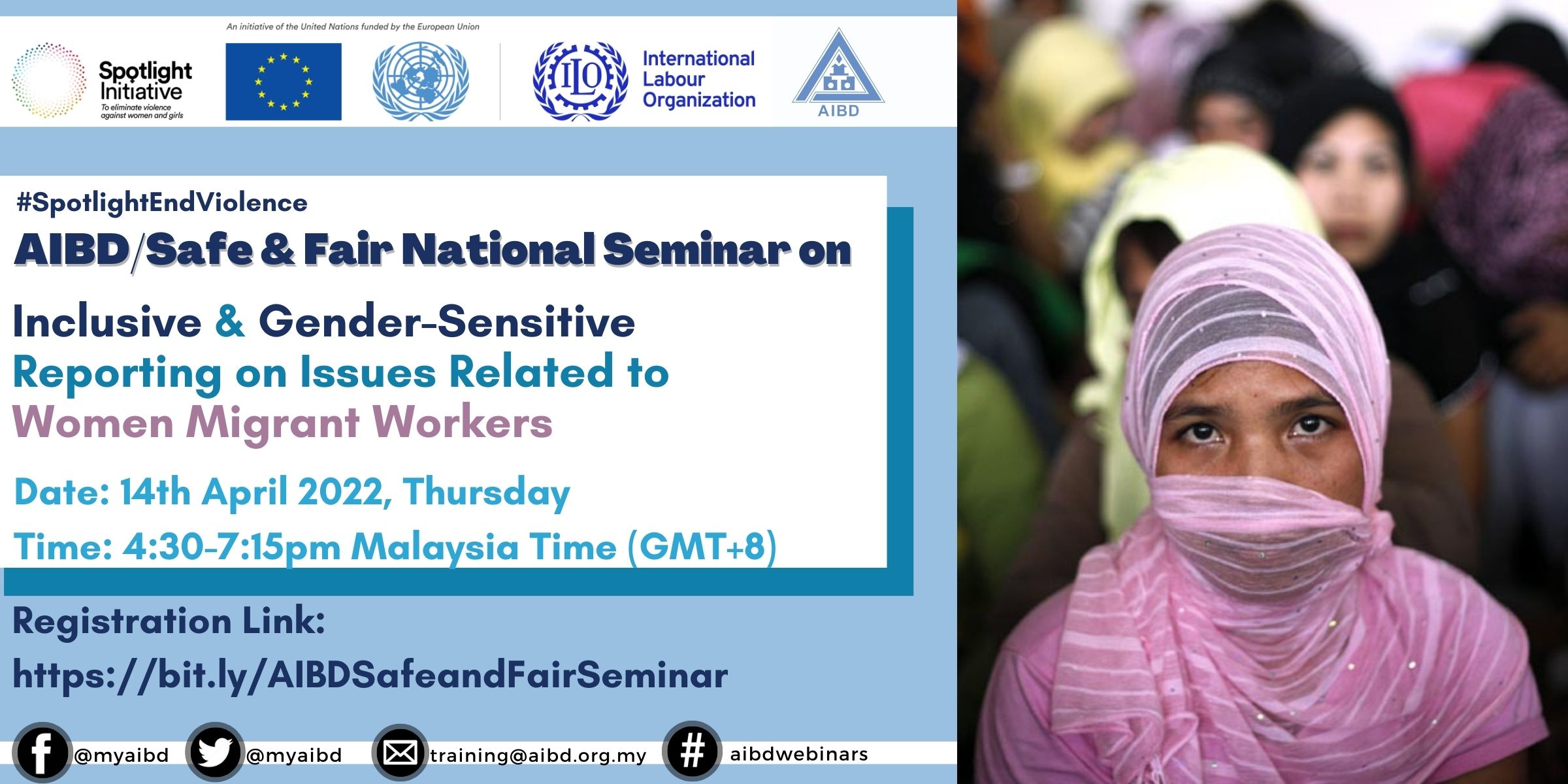 Spotlight Initiative to achieve gender equality & women's empowerment
 The European Union ((EU) partnered with the United Nations (UN) in 2017 to launch the Spotlight Initiative aimed at achieving gender equality and women's empowerment.
The EU made an initial investment of 500-million euros to this Spotlight Initiative which presents an important opportunity to promote and achieve the SDG 5 (Achieve gender equality and empower all women and girls) while addressing violence against women and girls in targeted regions and countries around the globe.
EU Ambassador to Malaysia, His Excellency Michalis Rokas disclosed this when opening the AIBD-Safe & Fair Regional Media Dialogue on Women's Labour Migration hosted from Kuala Lumpur on 30th November 2021.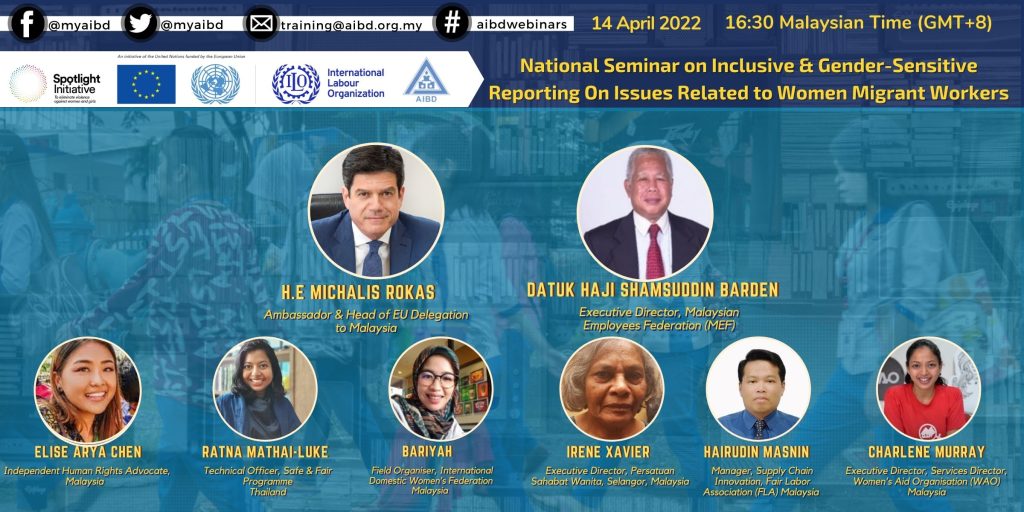 H.E Rokas highlighted that women migrant workers continue to confront multiple and intersecting forms of discrimination and inequalities – gender, language, nationality, migration status – throughout the migration cycle.  For example, women migrant domestic workers are excluded from full labour law protections, including entitlements on paid-day off, sick leave, annual leave and maternity protections. Because of the private nature of their workplaces, instances of violence and harassment may go undetected and unreported.
During the COVID-19 outbreak, women affected by violence faced more difficulties in accessing essential services including critical and lifesaving health, psychosocial care, police and justice or social services.  Research also showed that the COVID-19 pandemic has increased the risk of violence and harassment against women migrant workers perpetrated by employers, partners, law enforcement officials or front-line service providers.
Meanwhile, Deputy Regional Director, International Labour Organisation (ILO) for Asia and the Pacific, Ms Panudda Boonpala revealed that women account for nearly half of the 11.6 million documented migrant workers in Southeast Asia and the Pacific.
She said "women migrate for many reasons. They seek better opportunities for themselves and their families, acquire new skills, gain new experiences and escape domestic violence".
Ms Boonpala disclosed that in 2019, the ILO and UN Women conducted a survey on public attitudes towards migrant workers in Malaysia, Singapore, and Thailand, and Japan. The study revealed that support for migrant workers across the four countries was low. Discriminatory attitudes prevailed with significant numbers of members of the public in migrant destination countries stating that migrant workers should not enjoy equal working conditions with nationals.  This is despite evidence pointing to the many positive contributions of labour migration to countries of origin and countries of destination. Such negative attitudes have far reaching consequences as they can condone discrimination, social exclusion, exploitation and in some cases, violence against migrant workers.
Hence, accurate and ethical reporting, the use of rights-based and gender-sensitive language, as well as fair representations of women migrant workers and their migration experiences can significantly contribute to understanding of women migrant workers among the public.