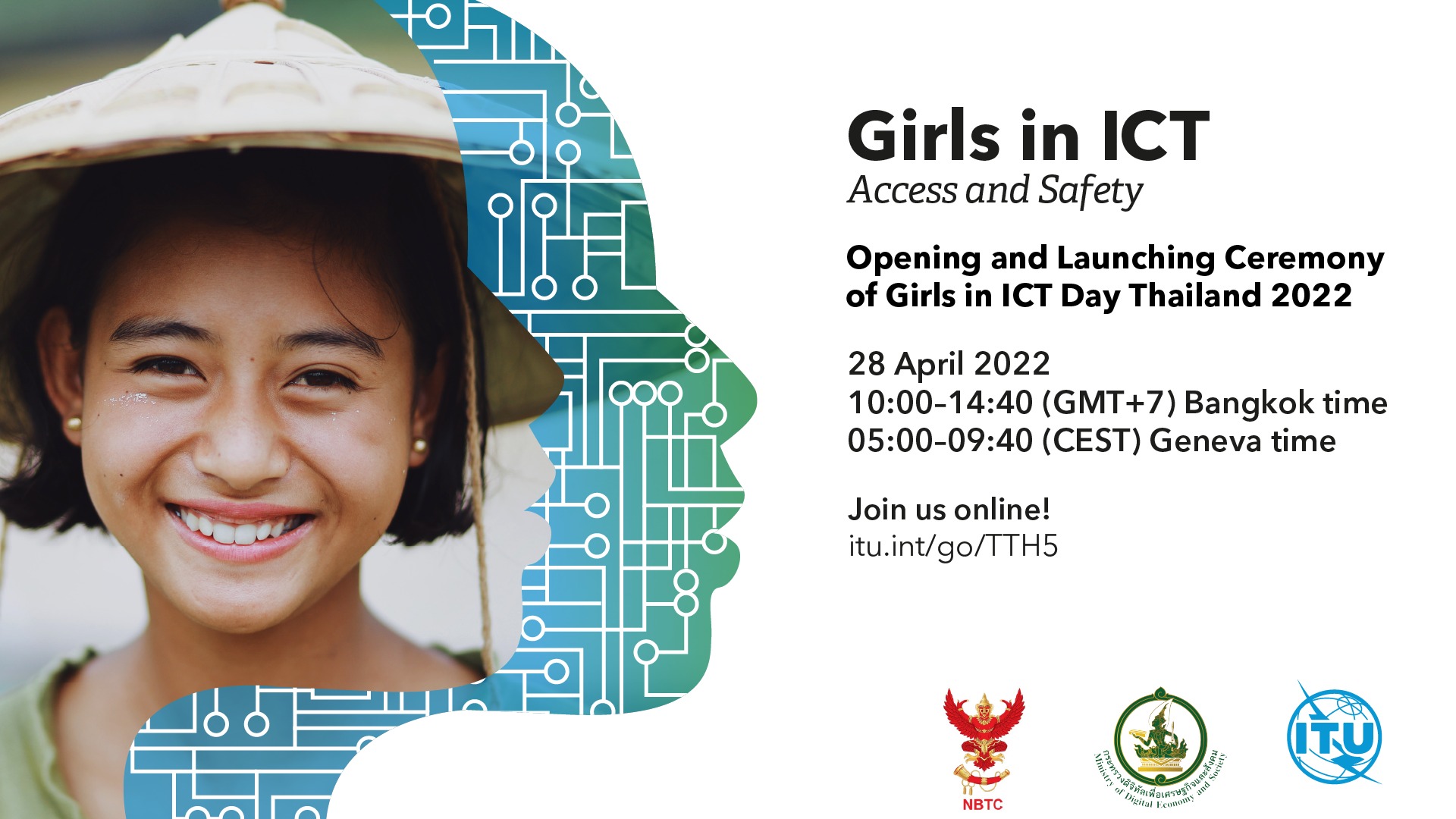 Girls in ICT Day Thailand 2022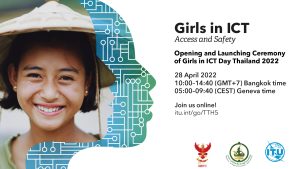 We are pleased to inform that the International Girls in ICT Day is celebrated worldwide every year on the 4th Thursday of April (28 April 2022). Initiated by the International Telecommunications Union (ITU), Girls in ICT Day provides an opportunity for girls and young women to see and be exposed to the benefit of ICT in enabling their career and aspiration.  To date, over 377,000 girls and young women have taken part in more than 11,400 celebrations of International Girls in ICT Day in 171 countries worldwide.
The AIBD Director, Ms Philomena Gnanapragasam is among the speakers for the session of "Talking tech – Girls and Women in ICT on "Access and Safety" at 1400-1430 pm Bangkok time/0900-0930 am CEST.
For more information for the event: http://itu.int/go/TTH5
Registration link: https://www.itu.int/net/CRM/js/sr/C-00011219