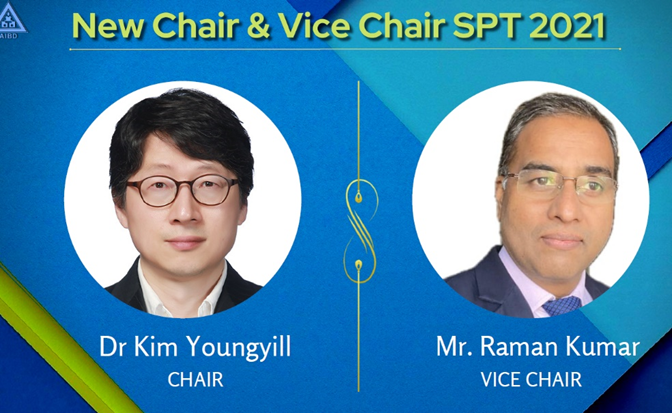 New Chairman and Vice-Chairman Elected for AIBD Strategic Plan Team (SPT)
AIBD Strategic Plan Team (SPT) elected new Chairman and Vice-Chairman during the last meeting held on 29th November 2021. 10 members from 7 countries participated in the meeting, which was observed by 5 delegates from other AIBD member organisations.
The SPT Members are from 8 members countries elected at the 18th AIBD General Conference in Bhutan, 2019- Cambodia, China, Fiji, India, Iran, Korea, Philippines and Thailand. However, China was absent in this meeting.
New Chairman elected: Dr Kim Youngyiill, Korea
Vice-chairman elected: Mr Raman Kumar, India
5 delegates as observers: Ms Shahin Islam, NIMC, Bangladesh, Ms Phobe Thi Thu Nguyễn, VOV, Vietnam, Dr Amal Punchihewa, AIBD Technical Advisor, New Zealand, Mr Paul Soosay, AIBD Business Advisor, Malaysia and Mr Bae Jing Seob, AIBD Special Advisor, Korea .