Integrated Broadcast-Broadband (IBB) systems combine both broadcast and broadband technologies providing high quality, flexible, interactive, and personalized services. Broadcast provides efficient delivery of high quality information to a number of viewers at the same time. Broadband enables flexible and personalized services. In connected TV, the consumer has access to all IP services via a standard IP interface typically accomplished via WLAN or Ethernet. HbbTV as a more broadcast-centric type of connected TV allows seamless interlinking of broadcast and IP services making use of the architecture of connected TV. HbbTV also supports services not linked to broadcasting, thus making it applicable for platforms, portals, and to what is known today as "OTT-services".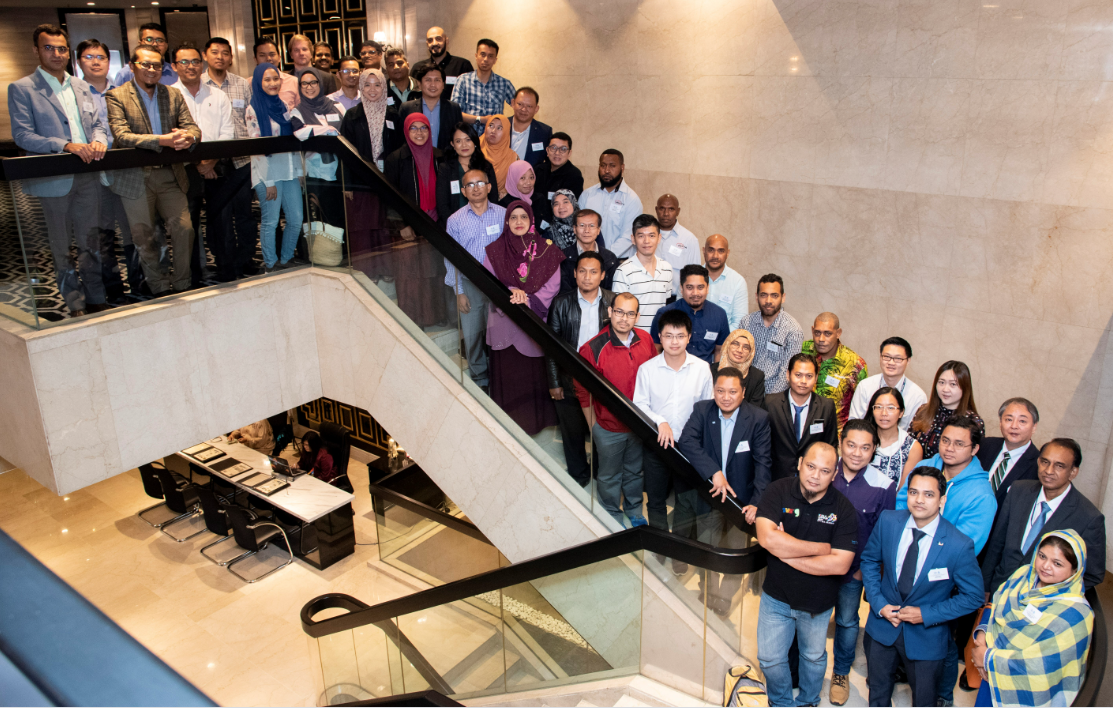 The Asia-Pacific Institute for Broadcasting Development (AIBD) and Asia-Pacific Broadcasting Union (ABU) jointly conducted the 6th Regional Workshop on Over-The-Top (OTT) and Integrated Broadcast Broadband (IBB) Technologies and Services during 23rd to 25th October 2018 at Kuala Lumpur Malaysia.
This workshop addressed some of the main issues that broadcasters are facing when they want to introduce OTT and IBB services within their workflows and delivery portfolio. It  not only explored the technology but also looked at other value added services and business opportunities that they could introduce to attain a competitive edge in the market place. This year's workshop focused on advancements in technological aspects and its impact on business. Case studies from Asia-Pacific region were presented with some reference to European implementations.
The AIBD and ABU continues to lead the way in helping its members to make use of emerging delivery technologies. Over 60 participants from 18 countries shared their experiences during 15 sessions; among the topics were Hybridcast, HbbTV, IP based media production, receive devices, catch up VOD services, immersive audio and video, online media distribution, Cybersecurity, Hybrid CDN. Over the three days, discussions covered a variety of technologies, infrastructures and services connected with IBB and OTT. Throughout the three-day event fifteen speakers, representing AIBD and ABU members both from broadcasting and solution providers, industry and regulators, shared their knowledge and experiences.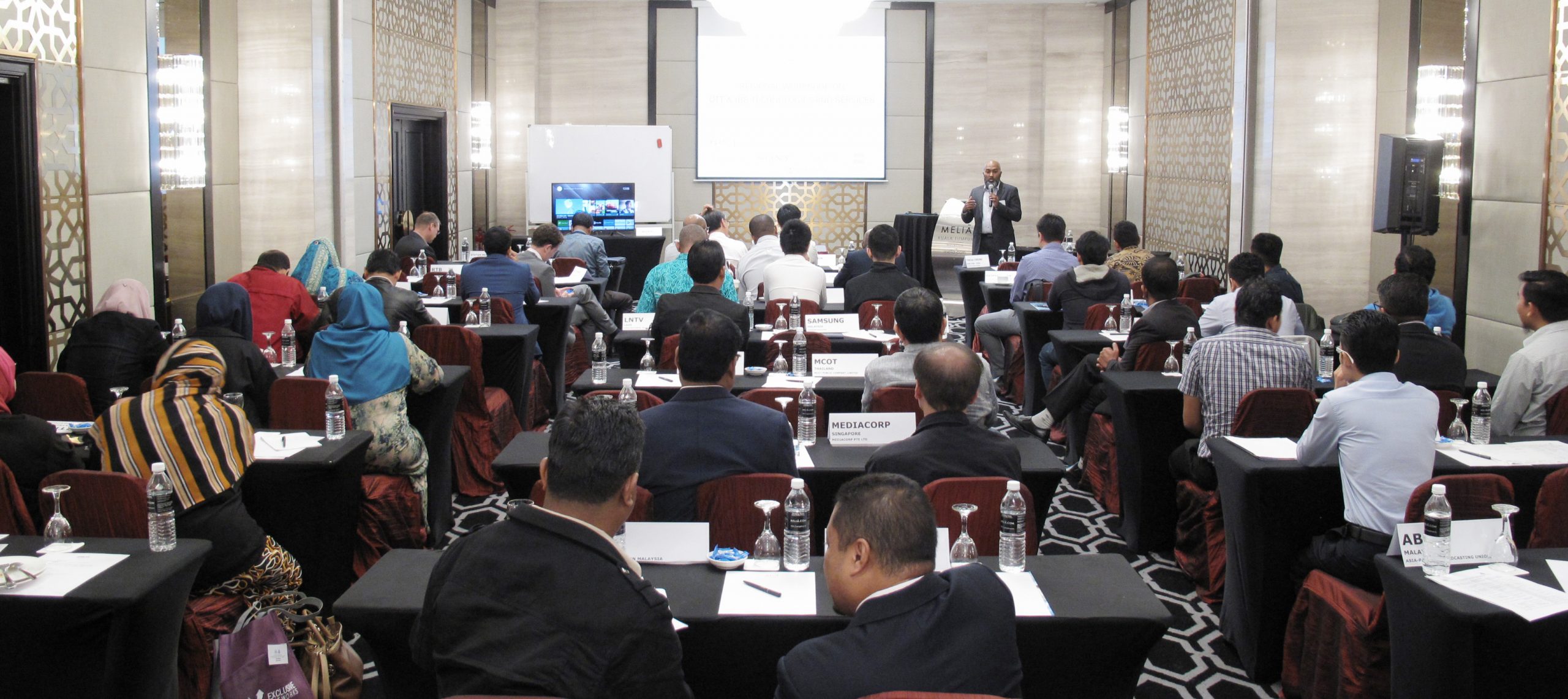 At the beginning of the workshop, Mr. Mardhiah Nasir, Vice President Integriti Padu talked about "Future of TV- Focusing for Broadcasters, Telcos and Content providers. He also highlighted areas on what's really driving the OTT trend right now and where it is heading. Mr. Masaru Takechi of NHK in the next session  provided an update on Hybridcast, its current & possible services and other related developments, including Internet of Things (IoT). He explained both HbbTV and Hybridcast engines are based on a HTML 5 browser technology. HTML5 is the core in both Hybridcast and HbbTV2 thus harmonizing between them. 
Mr. Mika Kanerva, COO- Sofia Digital  explained HbbTV features, updates and HbbTV trends in 2018. He discussed Typical architecture for HbbTV solution and application Apps. He explained how authoring and development of application programme interfaces (APIs) are done for integrated broadcast broadband services.
Ms. Teresa Cheung, Managing Director HK, Eurofins Digital Testing, Hong Kong presented Quality Assurance (QA) and Cybersecurity Strategy for OTT and IBB Platforms. She also talked about Organisational Cybersecurity and Device Cybersecurity.
Mr. Jiri Vorisek, Chief Marketing Officer- Hybrid Company affirmed the Reality Check : IBB is not Next Big Thing : It is already Now Big Thing. He explained various phases of IBB and Hbb TV development starting from year 2013 to till date. The phases are Ideas and development; Content development; Content delivery based on data (Monetisation); Absolute personalization.
The second day started with the presentation of Mr. Asaad Sameer Bagharib, Director – Thinking Tub Media Pte Ltd, Singapore on the topic "From Broadcasting to IP-tizing – The Recipe for Survival'. He opined that broadcasters need to ensure that content are readily distributed effectively using IP; Create Social Media content and be able to unify various media contents within OTT ecosystem. Mr. Stefan Meltzer of Fraunhofer IIS, Germany delivered MPEG-H Audio Immersive & Interactive Audio System. He provided a brief comparison of Dolby Atmos versus MPEG-H Audio. He also mentioned some success story of MPEG-H Audio deployment for Terrestrial UHDTV Services in South Korea.
Mr. Jew Kok Lim, Aspera (IBM) presented Acceleration of File Transfer. In his video presentation, he explained that various products are using a wide range of algorithms to facilitate the accelerated file transfer. He also described how such accelerated file transfers helped in carrying out broadcasting events.
Ms. Anne-Laure, Cedexis, Singapore, presented Multi-CDN for future media operations. She explained how such an architecture and system could enhance media delivery over networks. Mr Bram Tullemans, Project Manager (Broadband Technology and Online Services) of EBU Technology and Innovation, made a contribution from Geneva on Hybrid-CDN pilot project EBU-flow via cloud.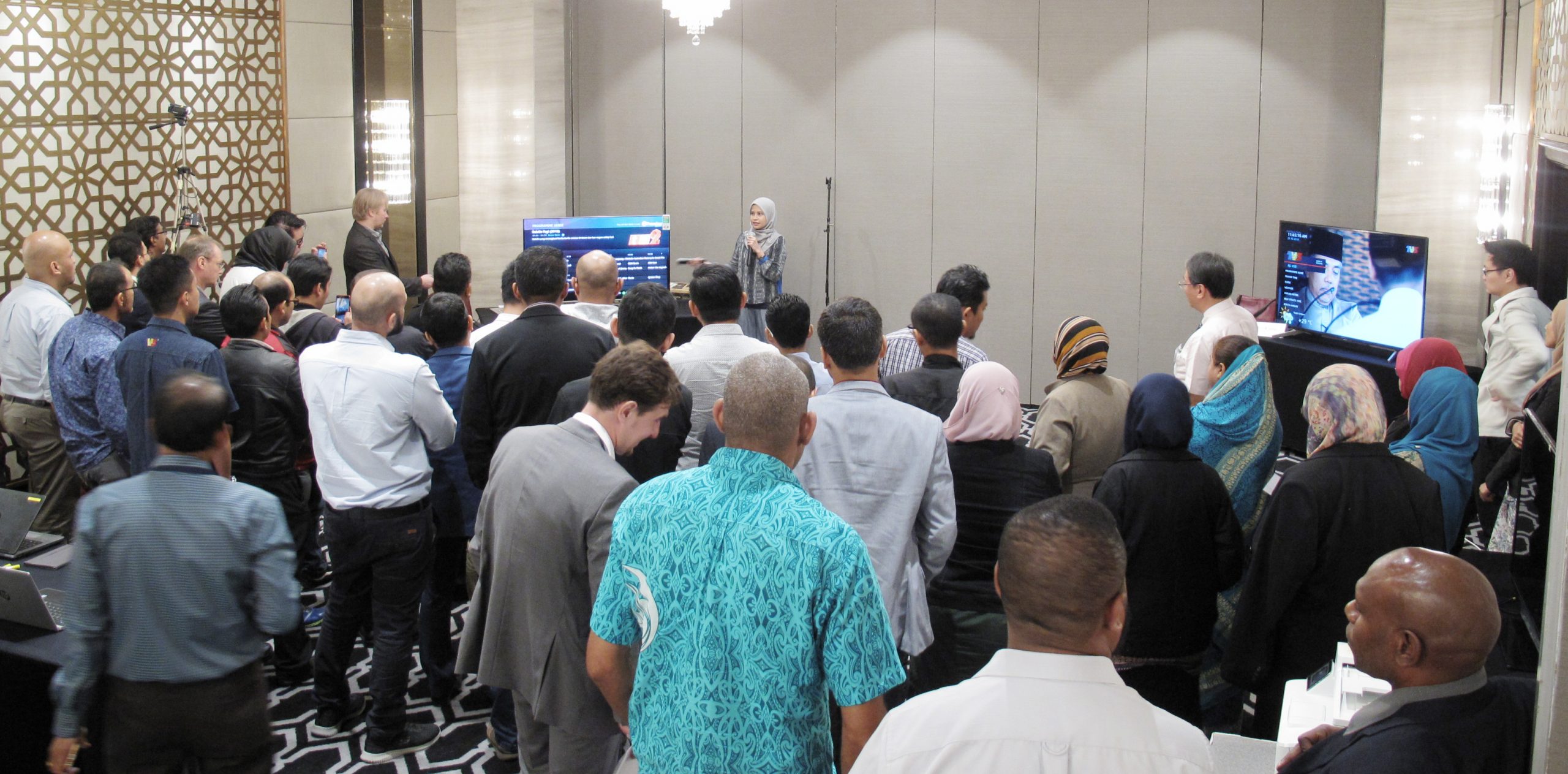 On day-3, Mr Geoffrey Low, Content Engineer- Dolby Laboratories provided an overview of Dolby Technologies' experimental trends on OTT platforms and how it can enhance the user experience. He elaborated on the features of Dolby Atmos, Dolby, Vision, Dolby Audio, Dolby Cinema  and Dolby Voice and explained the hybrid approach to Immersive Sound.
Dr. Leon Mun Wai Yuen, Sony EMCS (Malaysia), presented 'IBB & OTT: A Receiver Manufacturer's Perspective – Preparing your DTT Receiving Equipment Specifications (STBs, TV sets and antennas)'. He explained how SONY as a device manufacturer tries to improve the user interface (UI) which is an important aspect of better user experience (UX). Ms. Ima Imaliana Binti Muzni of Media Prima presented Digital TV Service setup and challenges of Integrated Broadcast Broadband System (IBB) in Malaysian context. She explained Malaysian myFreeview DTT services and described Hbb TV development stages in detail.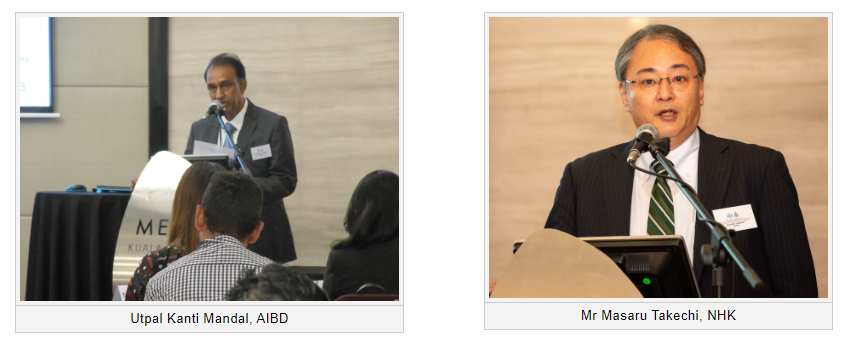 Participants also have had the opportunity to visit Radio Television Malaysia (RTM) Radio and Television facilities including their Hbb TV development lab. This was the sixth workshop in the series on IBB and OTT Technologies and Services, conducted successfully since 2013.
Integrated Broadcast-Broadband (IBB) systems combine both broadcast and broadband technologies