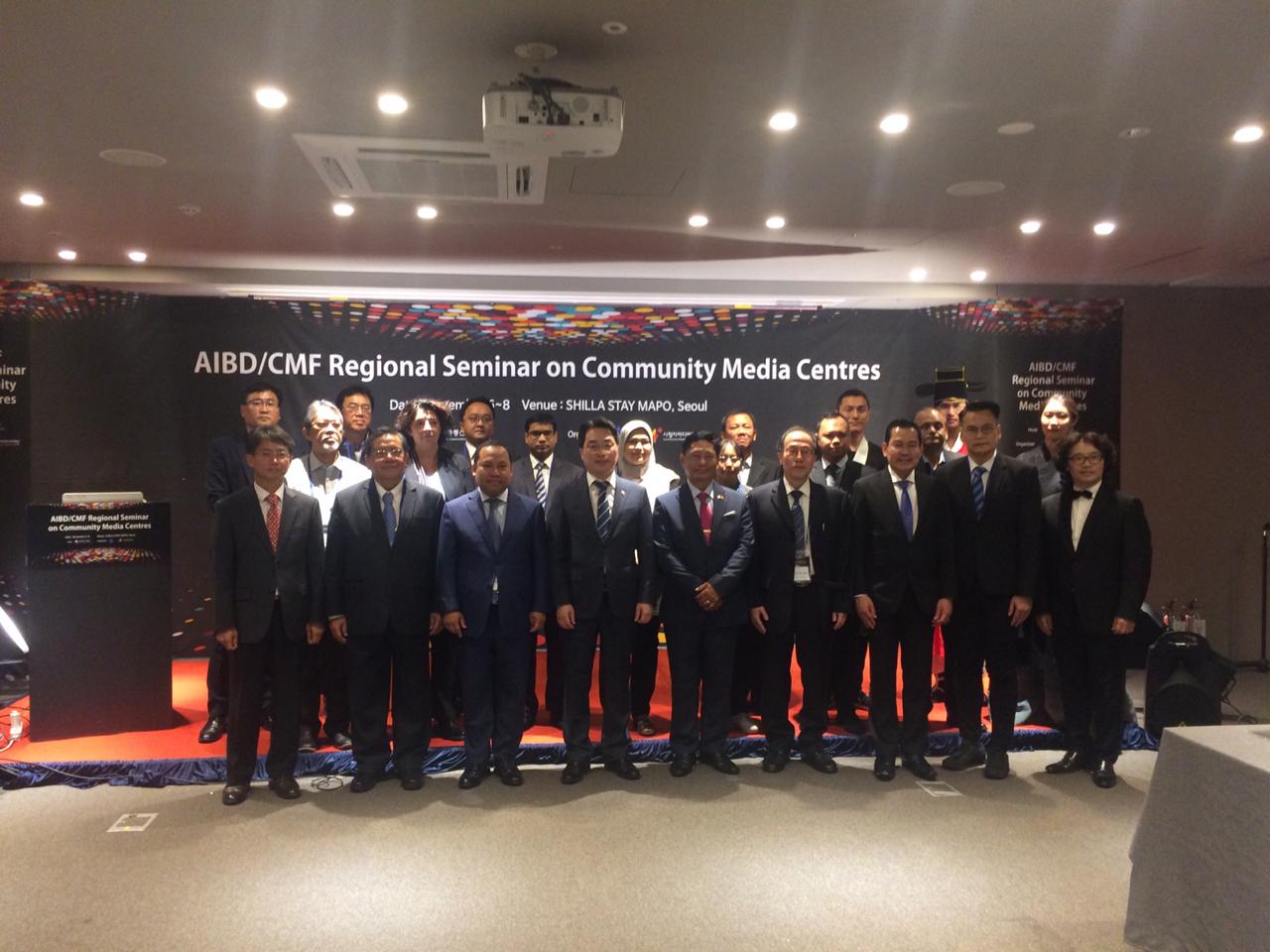 AIBD-CMF Regional Seminar on Community Media Centres
In this day and age of an intelligent information society, media has become a core component that determines the quality of life when it comes to such aspects as communication, acquiring knowledge and establishing a relationship network, which is giving rise to the necessity for media education. To further this aim, the Korean Government has initiated many projects which allow content consumers to have a more hands-on experience with regards to different aspects of media. Since 2005, the Korean Government has been establishing Community Media Centers around the country. Thanks to the efforts of KCC and Community Media Foundation (CMF), all citizens can have easier access to media activities. The Community Media Center (CMC) is an on-site organisation in affiliation with the CMF, having a core infrastructure grounded for the promotion of viewer rights, working to prevent the alienation of listeners/viewers while also ensuring the enjoyment of media use.
The main aim of the CMC is to conduct media education for the proper understanding, use and production of media content while supporting the broadcasting of the actual television and radio of user-produced contents.
Objectives:
To introduce community media activities and its contents in Korea, and

To share experiences and promote cooperation among various stakeholders in community media activity in Asia-Pacific
Venue:
Scheduled in Hotel Shilla Stay Mapo, Seoul, Korea
Organizer:
Asia-Pacific Institute for Broadcasting Development(AIBD) and Community Media Foundation (CMF), Korea
Host:
Korea Communications Commission (KCC)