The Regional workshop on Digital Terrestrial Television Technology was held in Kunming, Yunnan Province, China from 11 to 15 October 2018.  The workshop was designed for the technical staff of television stations who are working in transmission division. The workshop was hosted by the Yunnan Broadcast Bureau of National Radio and Television Authority (NRTA).  In this workshop of DTTB, the expert consultants who are involved in implementation of digital transmission in China provided greater insights   on DTMB systems. They also discussed about DVB-T/T2, ATSC and ISDB systems to draw technical differences among the various standards of Digital TV.
The five-day workshop consisted of theory, practical and visits to studio and transmission site of the Yunnan Broadcast Bureau, Kunming, China.
On the first day of the workshop participants visited Yunnan broadcasting and control centre and overall view video-examination hall etc. at Yunnan Radio & TV.  They also visited the Yunnan application services platform for overseas promotion based on China terrestrial digital TV Transmission standard. The studio engineer highlighted and explained about their system and briefed about their HD and 4K studios.  In second half Mr. Song Jian, Professor, Department of Electronics Engineering, Tsinghua University, China gave brief introduction about the technical trend of DTTB standards; Technical differences, characteristics and global application and development of standards of DTMB, DVB-T, ATSC,ISDB.  He explained about the TV Broadcast networks and different ITU standards adopted by different countries. He also highlighted the technical differences, characteristics and global application and development of standards of DTMB, DVB-T2, ATSC and ISDB.
In the second day Mr. Li Leilei, Senior Engineer of Academy of Broadcasting Planning, NRTA focused on the practical operation of transmission system framework, transmitter structure and working. He briefly talked on test and measuring instruments; Using spectrum analyzer to measure the bit error ratio and DVB-T/T2 signal, Measuring crest factor, Measuring the amplitude, phase, group delay and impulse response; Measuring shoulder attenuation; Working principle of the receiver  and methods of signal drive test. In the afternoon session on second day Mr. Li Mingrui of YNMDTV explained operation of different Instruments like front-end encoder, transmitter, multiplexer, Set-Top-Box receiving end etc. Participants were very active in understanding the DTT chain through the demo set up. Then Mr Li Pingjiang, Senior Engineer of Radio, Film and Television Design & Research Institute in his lecture session explained each step on implementation of DTMB system and key points in each stage of DTT system construction.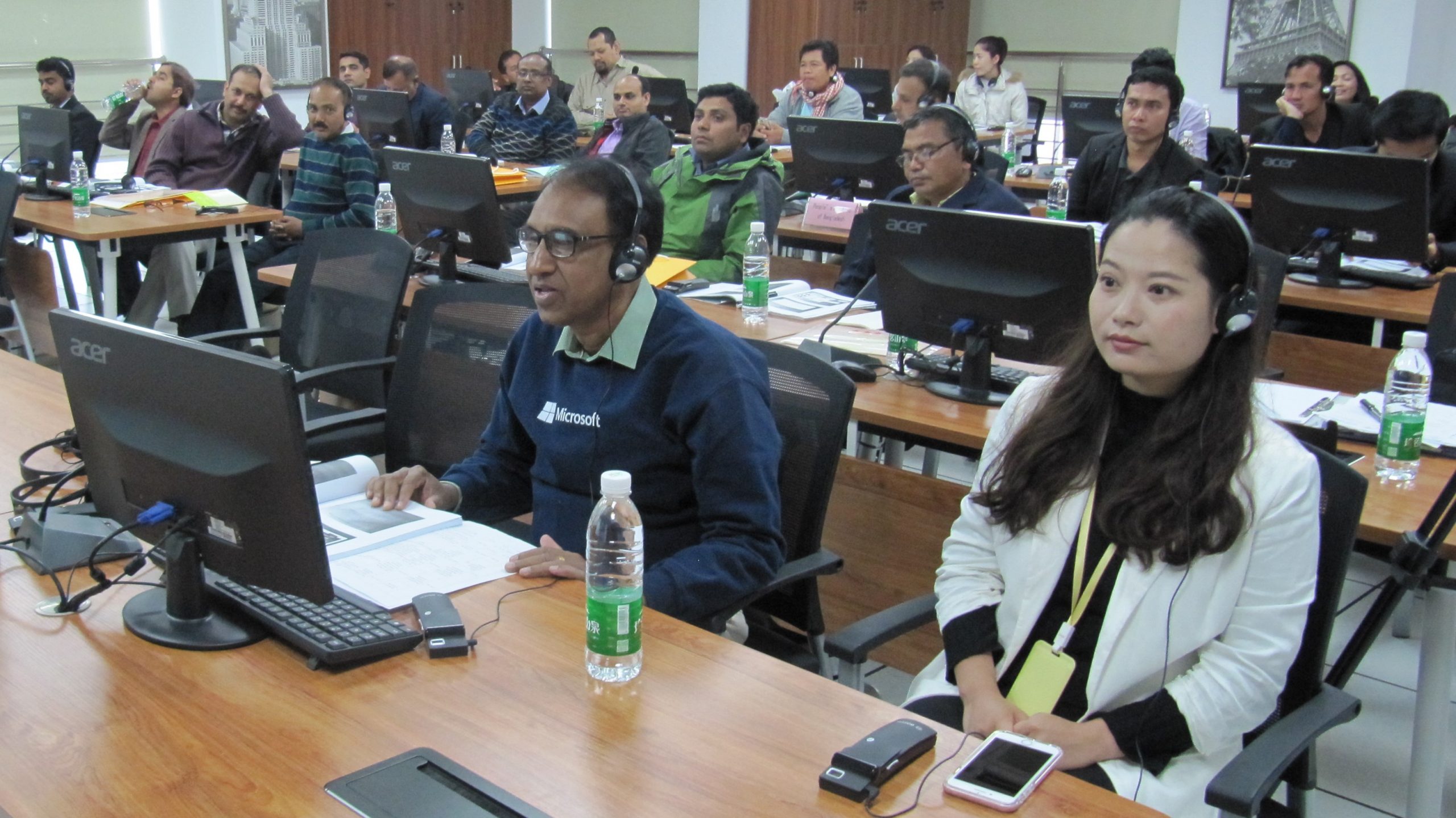 On third day, Mr Guo Jia, Senior Engineer NRTA discussed the operation and maintenance issues of different measuring techniques of various modules such as front-end coder, multiplexer, set-top-box using instruments like field intensity indicator, road tester spectrum analyser etc. He highlighted about the working principle of receiver and methods of signal drive test. Mr. Cai Xu, Senior Operation Expert, Tencent International Channel talked on Media Convergence development tendency and impact of social media on broadcasting. He positioned real life examples and the session was highly interactive with large number of questions and clarification on the subject.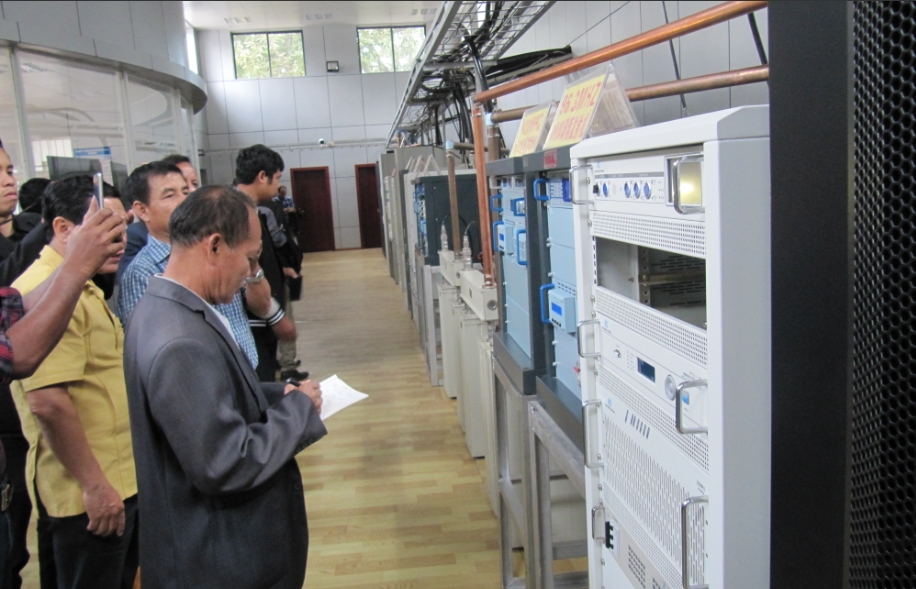 The fourth and fifth day were focused on site visit where participants visited terrestrial digital television construction project site of Yunnan Radio & TV station in Chuxiong.  At the site Chief Engineer explained about their systems. Participants got the opportunity to see multiple transmitters, transmitting from the same place. Participants also experienced the transmitter tower positioned at high altitude.
Twenty Eight participants from Bangladesh, Cambodia, Laos, Malaysia, Nepal, Thailand and Sri Lanka  participated in the workshop. They were invited by AIBD and NRTA.  Mr Utpal Kanti Mandal, Programme Manager, AIBD represented the Institute.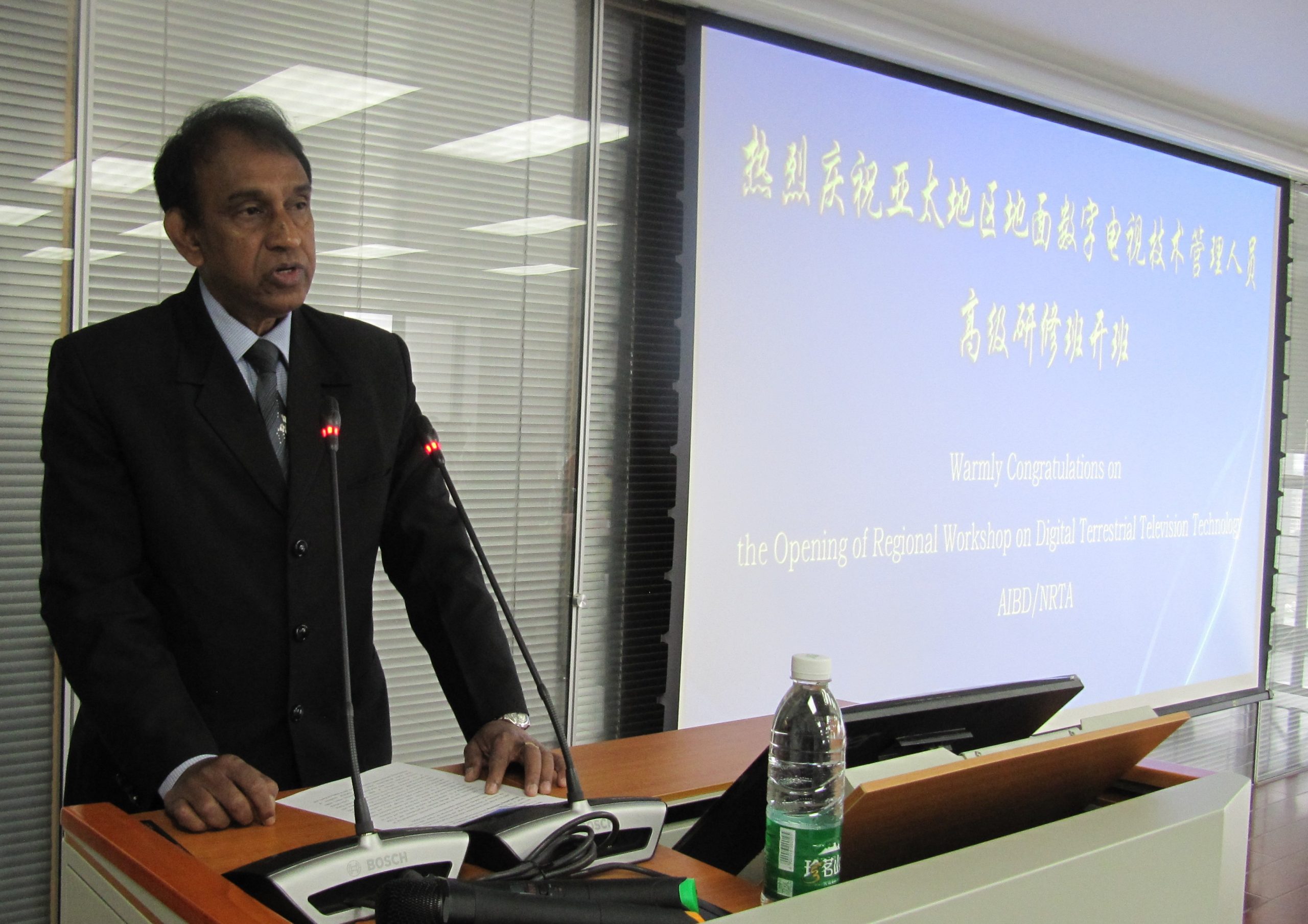 The Regional workshop on Digital Terrestrial Television Technology was held
AIBD Team comprising Mr Chang Jin Director, Mr. J.S. Bae