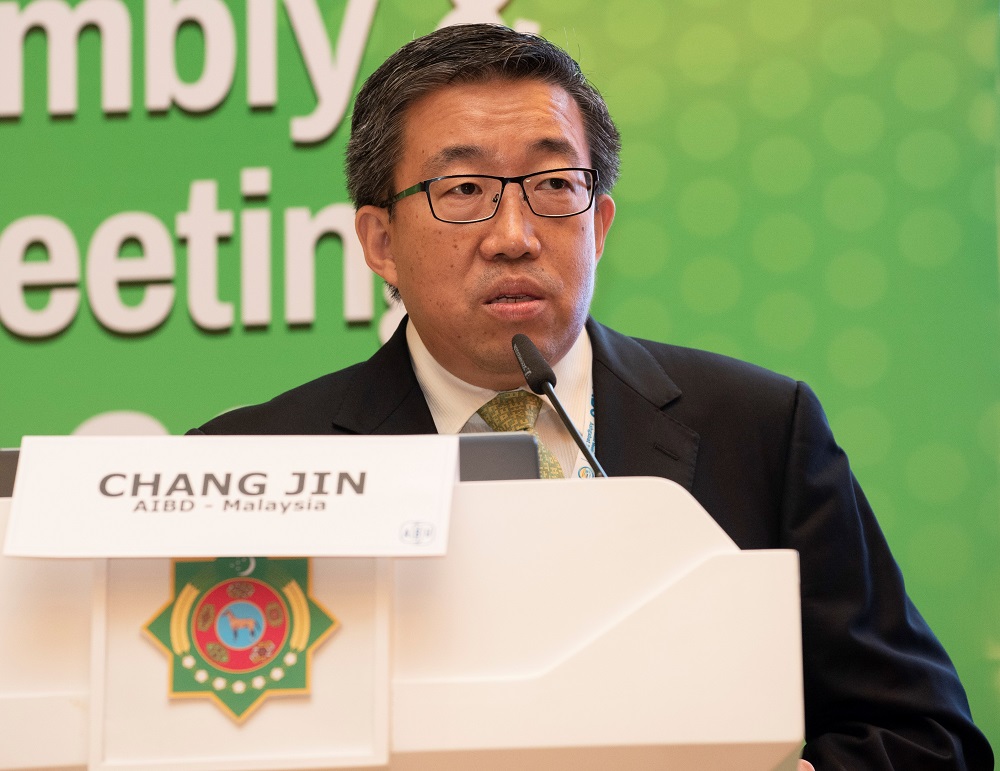 55th ABU General Assembly & Associated Meetings : AIBD Seeks Out More Partnership Opportunities
AIBD Team comprising Mr Chang Jin Director, Mr. J.S. Bae Special Advisory Officer, Mr. Utpal Kanti Mandal Programme Manager- Broadcast Engineer and Ms. Fathimath Leeza Programme Manager participated in the 55th ABU General Assembly and Associated Meetings in Ashgabat, Turkmenistan from 30 September to 5 October 2018.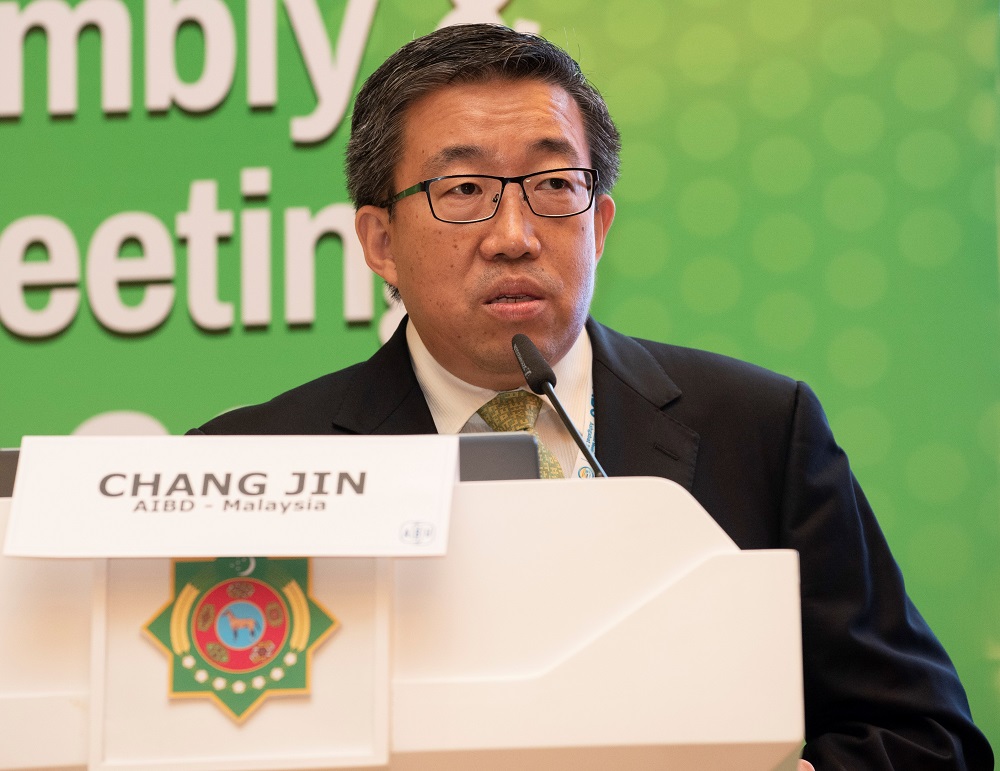 Director of AIBD Mr Chang Jin attended the 55th General Assembly of the ABU and delivered a presentation Asia-Pacific Media Trends: AIBD Perspective during its Programme Committee.  He showed to delegates the 31 workshops conducted by AIBD from October 2017 to September 2018, the Developmental Needs of 22 topics submitted by 23 member organisations from 16 countries, the successful 15th Asia Media Summit with the theme 'Telling Our Stories – Asia and More' held in New Delhi in May, and the AIBD Annual Media Research (AAMR) 2018 – Storytelling in Media.  He highlighted AIBD's founding membership of the UN SDG Media Compact, launched at the UN Headquarters in New York on 23 September, and the successful IPDC Talks 2018 @ Kuala Lumpur – Benefits and Challenges of Access to Information in Malaysia which was held on 24 September in the P Ramlee Hall of Radio Television Malaysia (RTM).  He also invited delegates to look to the AIBD/CMF Regional Seminar on Community Media Centre (November 6-8, 2018) to be held in the Republic of Korea, promoting the Korean experience of empowering citizens with media literacy and capability.
Mr Chang took the opportunity to meet with Madame Bahargul Abdujeva, Deputy Prime Minister for Culture and Mass Communications of Turkmenistan, the special guest for the opening ceremony of the ABU GA.  On the sidelines of the GA, Chang Jin had a discussion with Mr Garlyyev Nurmammet Allaberdiyevich, Chair of the State Committee of Turkmenistan for Television, Radiobroadcasting and Cinematography.  Two of them exchanged views on potential cooperation between AIBD and Turkmenistan.
AIBD Programme Manager- Broadcast Engineer Mr Utpal Kanti Mandal attended the Technical Committee meetings on 1st and 2nd October 2018. On first day ABU appointed him Rapporteur for the sessions "Future Strategies" during 14:00-15:30 hrs and "Members' Present – Digital Implementation and Migration" during 16:00-17:30 hrs. The Future strategy session was chaired by Dr Kong Bin, Vice Chairman, ABU TC and Senior Engineer, Academy of Broadcasting Planning, SAPPRFT, PRC. Mr Aale Raza, Director, Whiteways Systems-Singapore talked about the coming revolution in Virtual set/AR/VR production with the real-time 3D gaming engines. Mr Kenichi Murayama, Senior Manager, Planning & Management Division, Engineering Administration Department, NHK-Japan detailed about 4K/8K Broadcasting in Japan. Dr Mei Jianping, Director of Engineering Management Department, Technology, Management Center, CCTV presented the Technology Plan of recently launched CCTV UHD Television Transmission in China. Mr Evghenii Sestacov of ITU discussed the ITU BR assistance process in improvement of spectrum usage for DTTB. Mr Charles W Kelly Jr, Regional Sales Manager Asia/Pacific, Nautel-Canada presented the Evolution, success and continuity of Radio in various forms. The Members' Present session was chaired by Mr Hamid Nayeri, Director, International Technical Affairs IRIB Iran and Chairman ABU TC. Mr Kachan Kannika, Director, Engineering Support and Development Bureau, NBT Thailand Provided the Digital Switchover status in Thailand. Mr Nguyen Duc Tue, Deputy Director, Technical Centre, VTV-Vietnam VTV talked about Digital Migration: Implementation and Roadmap in Vietnam. Ms HONG, Young-Kyung (Augustine), Senior Manager, Technology Management and ABU Technical Liaison Officer, KBS-Korea talked on topic 'Looking back at the Digital Transition and Looking Forward to the New Era, UHD'. Mr Sunil, Additional Director-General, Doordarshan-India and Vice Chairman ABU TC provided details on DDI achievements and the way forward for the National Broadcaster of India.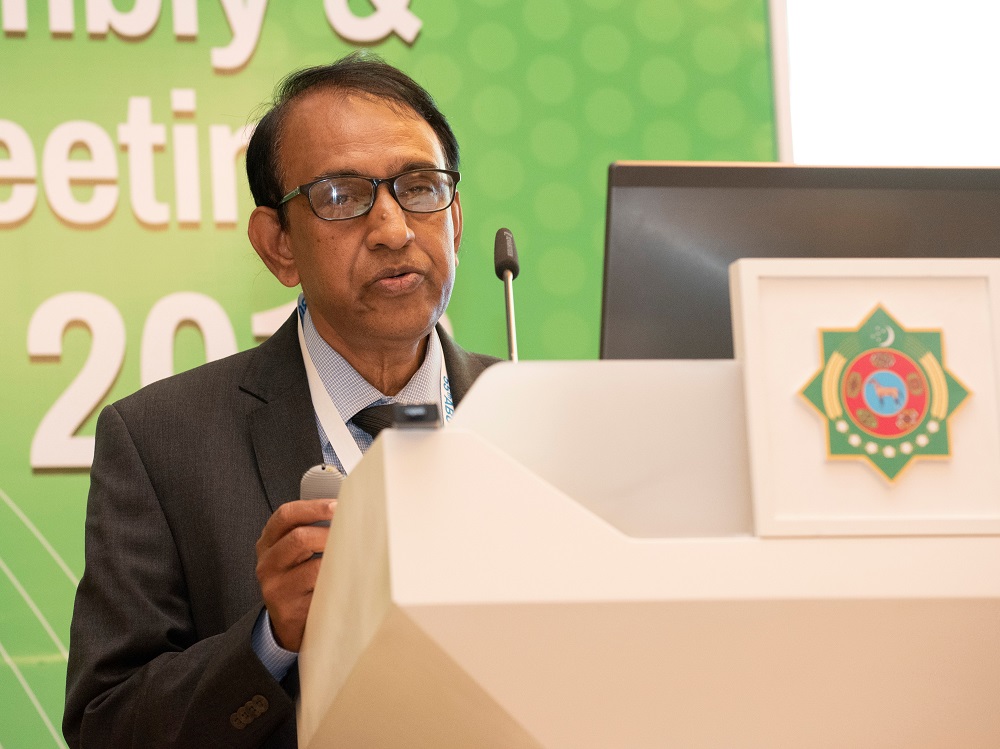 At the Technical Committee meeting on 02 October 2018 Utpal presented AIBD's report on the "Useful to Know" session, where he talked about AIBD and its collaboration with ABU. He provided the details of all the technical workshops that have been conducted during July 2017 to September 2018 and mentioned about the forthcoming technical activities in current year. He brought to the knowledge of TC delegates  about the  successful AMS 2018 held in New Delhi India in May 2018. He urged broadcasters to join and support AIBD in its efforts to build capacity of its members. More than 150 delegates representing broadcasters, media experts and professionals within the region and others around the world attended the meeting. Mr Mandal closely interacted with the speakers of all technical sessions and other delegates from ITU, DVB, IRIB, NRTA, BTV, DDI, BBS and others in search of further AIBD collaborations for future AIBD activities.