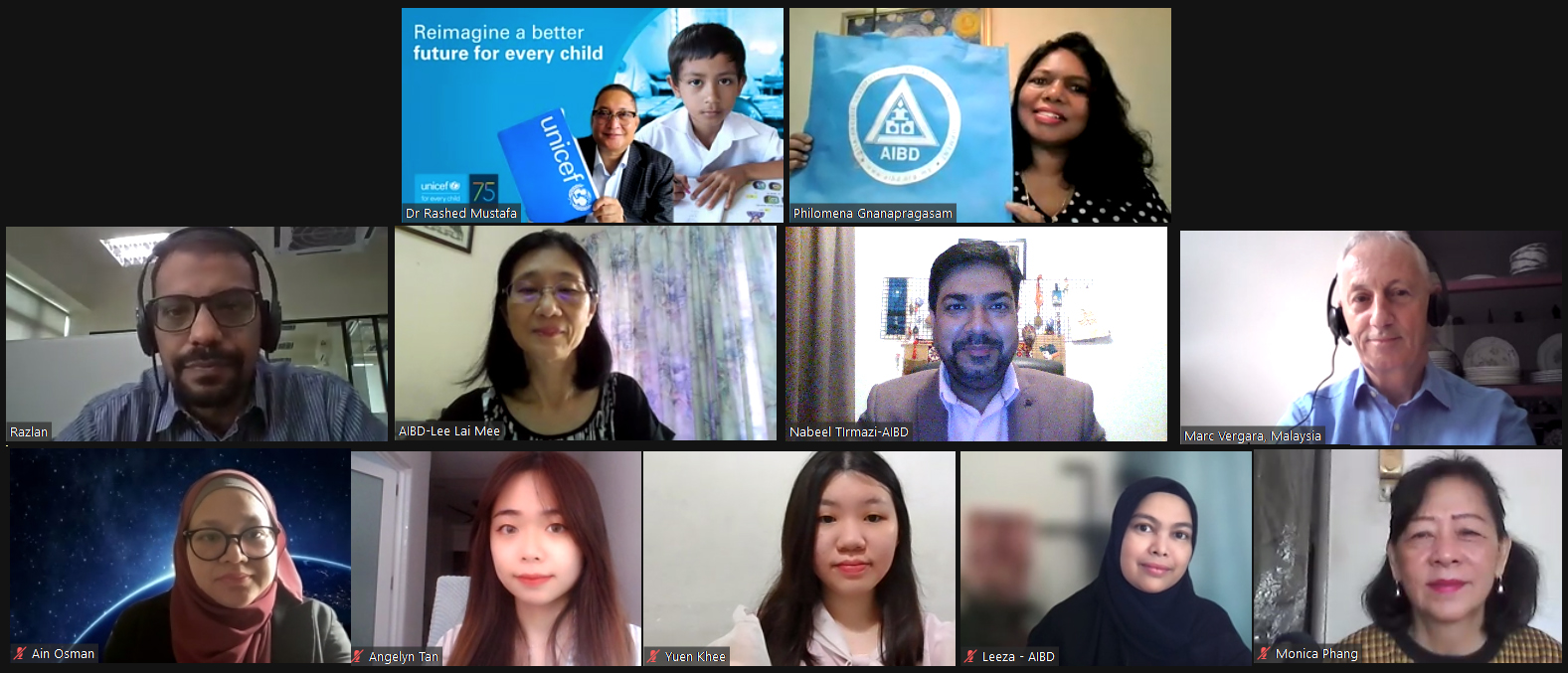 UNICEF-AIBD MOU Virtual Signing Ceremony
A virtual MOU signing ceremony between UNICEF and AIBD was held on 24 August 2021. Dr Rashed Mustafa Sarwar , UNICEF Representative to Malaysia and Special Representative to Brunei Darussalam signed the MOU with Ms Philomena Gnanapragasam, Director AIBD.
This MOU is a timely landmark towards the initiative to Reimagine A Better Future For Every Child. Both parties agreed the COVID situation has make things to be done differently and thus the scope of partnership has expanded to include Brunei Darussalam and the media. Amongst some areas of collaboration include exploring advocacy to protect Child Rights Issue, having training programmes for journalists and media practitioners to report on children issues in the media and enhancing children programming , such as ethic, children rights and child on-line protection, and advocating media literacy campaign for children.
As a kick start, AIBD in collaboration with UNICEF is planning a Webinar on UNICEF@75: Reporting On Children Issue in Malaysia Media on 23 September 2021.
The gracious moment was witnessed by the staff of UNICEF and AIBD over the zoom platform.