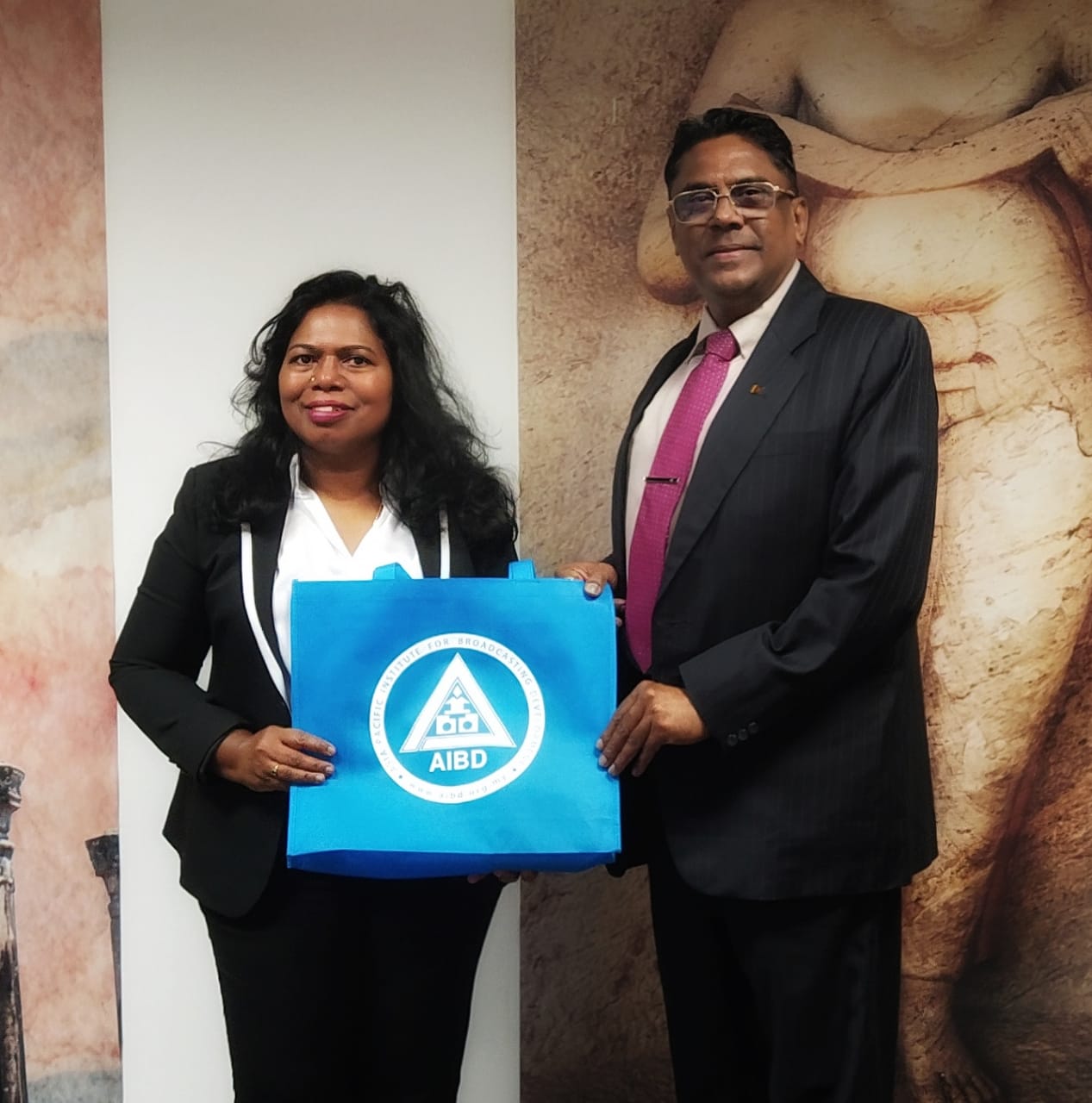 AIBD Director Meets Sri Lankan High Commissioner
The Director of AIBD, Ms Philomena Gnanapragasam, called on the High Commissioner of Sri Lanka in Malaysia, His Excellency H. E. Air Chief Marshal K. V. B. Jayampathy in Kuala Lumpur on 2nd October 2020. The meeting was part of the series of courtesy visits that the new Director is making to rebuild AIBD's networks and partnerships.
AIBD Director highlighted that Sri Lanka has been an active member of AIBD and have always supported the initiatives of AIBD. She mentioned the success of AIBD General Conference 2018 which was organized by the Ministry of Information and Ministry of Tourism Sri Lanka in Colombo in August 2018.
Ms Gnanapragasam briefed the High commissioner on some of the key activities being undertaken by AIBD, such as capacity building online workshops on COVID19 content creation, health journalism, content exchange and disinformation.
H.E Jayapampathy appreciated the efforts of AIBD and ensured the support of Sri Lankan High Commission in Malaysia for its initiatives and becoming an active bridge between AIBD and Sri Lankan intergovernmental departments.