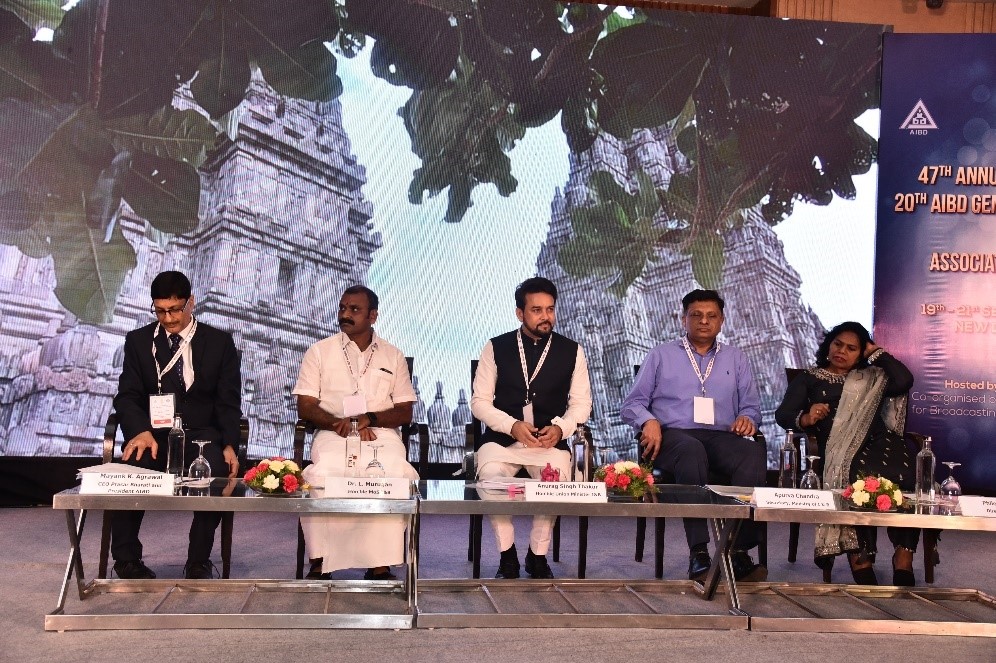 AIBD General Conference 2022 Inaugural Ceremony
By Mr Varughese P.V & Mr G. Subramanian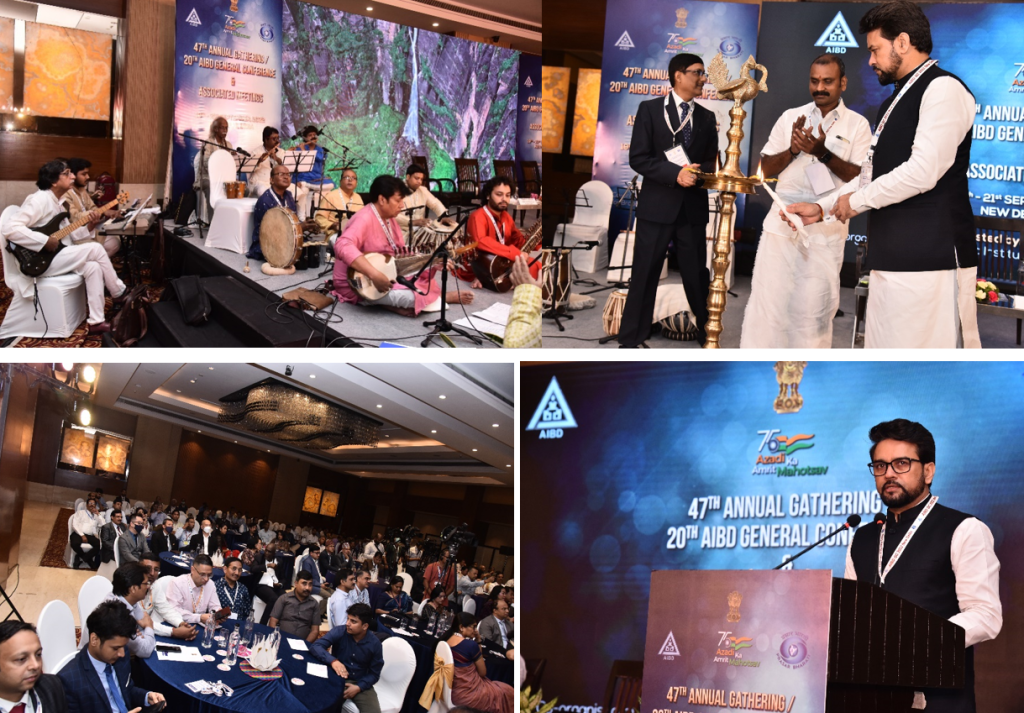 On September 19, 2022, in New Delhi, India, Mr. Anurag Singh Thakur, the Honorable Union Minister of Information and Broadcasting, opened the AIBD (Asia Pacific Institute of Broadcasting Development) General Conference 2022. The conference lasted for two days.
In his keynote address, H.E lauded the role of AIBD in creating a platform which provides a vibrant and cohesive environment for the Asia-Pacific broadcasting fraternity. H.E. mentioned that the AIBD, as a regional inter-governmental organization, must continue to train and equip the regional media practitioners with the best professional skills to gain broader freedom for our media. Furthermore, he mentioned, India stands ready to support the efforts of AIBD.
H.E. Union Minister said that the COVID-19 crisis has not only thrown up challenges but also provided an opportunity not just to re-invent journalism but to redefine the media as a trusted source of news and information. H.E. said that real journalism is about facing the facts, presenting the truth, and letting all sides have a platform to present their views. The most serious threat to mainstream media comes not from new age digital platforms, but from the mainstream media channel itself.Thus, the country's mainstream media organisations have a great challenge to provide truthful, accurate, and reliable news faster while preserving media ethics and values.
H.E. Union Minister added that journalists are duty-bound to report news without fabrication, despite temptations to compete with those who propagate false news. The theme of the conference is "Building a Stronger Future for Broadcasting in the Post-Pandemic Era."
In her welcome speech, Director AIBD Miss Philomena said India is the largest broadcasting network with multiple languages. She said India is a unique country and a hub of content . The post-pandemic situation in which you are going determines the future of India as the largest broadcaster in the world. It has multiple languages, a content industry, and India is a hub for content sharing.
In his address, Mr. Mayank Agrawal, President of AIBD and CEO of Prasar Bharati, welcomed the delegates and lauded the role of AIBD during these 45 years of capacity building and programme sharing. AIBD had conducted 34 training programmes during the pandemic through virtual mode. AIBD developed programmes on climate change, sustainable goals, and children's issues.
The Honourable Minister of State for Information and Broadcasting, Dr. L. Murugan, and Secretary I & B, Mr. Apurva Chandra, were also present to grace the occasion.
About 50 delegates from 16 member countries and 23 organisations from Bangladesh, Brunei, Cambodia, Fiji, France, India, Indonesia, Iran, Korea, Malaysia, Maldives, Nepal, Philippines, Mauritius, Mozambique, and Singapore attended the conference. This is the first physical conference after two years of pandemic lockdown, with last year being a virtual conference due to the COVID-19 impact and international travel restrictions.