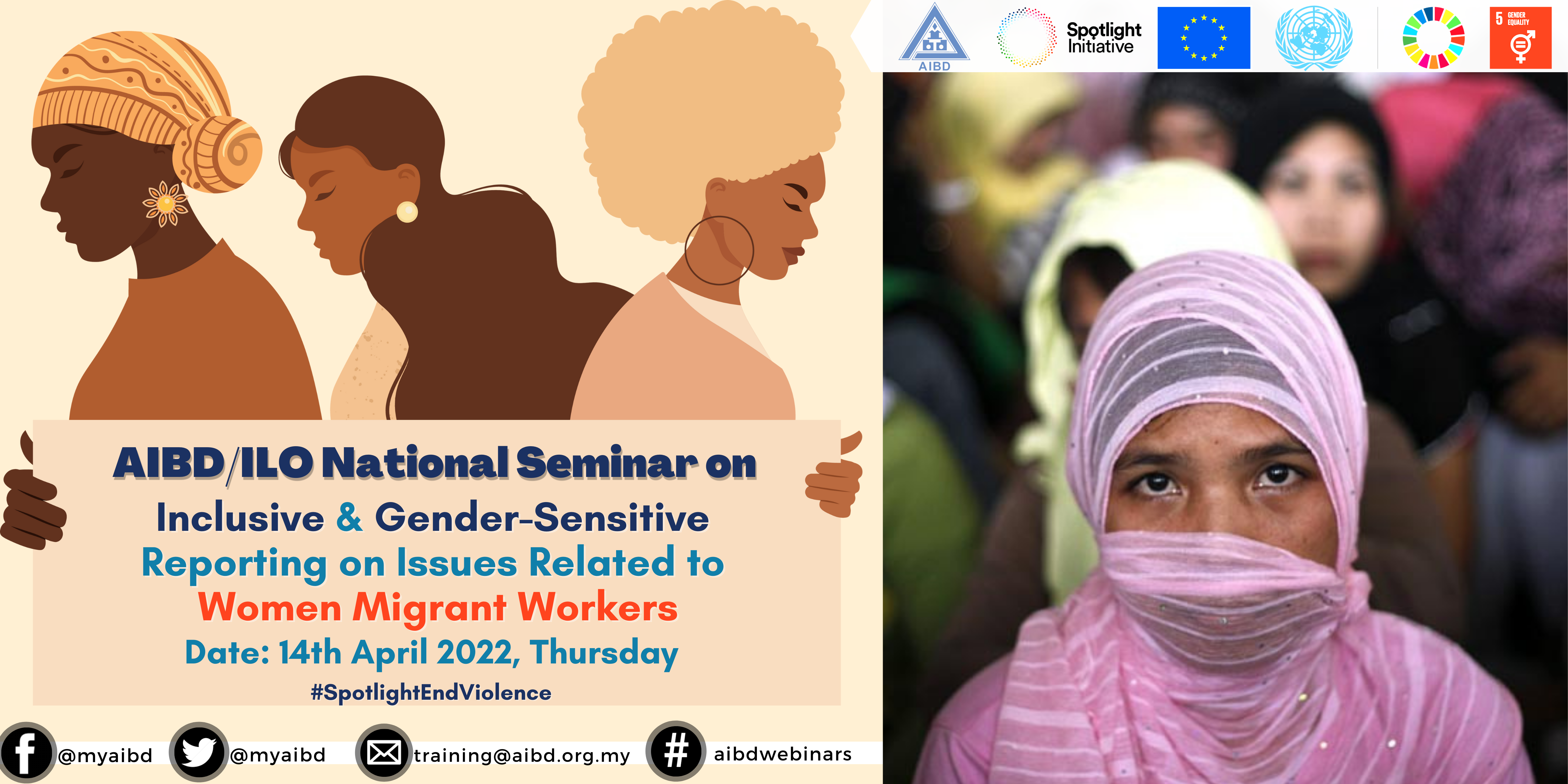 AIBD/ Safe & Fair National Seminar on Inclusive & Gender-Sensitive Reporting On Issues Related to Women Migrant Workers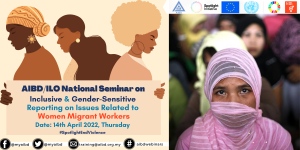 Aims and Objectives
During this ongoing pandemic, the issues related to the migrants have been continuously discussed by the intelligentsia and think tanks in Malaysia. However, due to lack of information, editorial priorities, and communication gap between the media, stakeholders, and humanitarian agencies, little importance was given to humanising the stories revolved around migrants and especially female migrant workers.
This one-day seminar will highlight the current challenges of Female Migrant workers in Malaysia and how COVID-19 has affected them in various ways. In collaboration with the Safe and Fair programme, AIBD will invite national experts, policymakers, human rights activists, journalists,
media students, and other stakeholders to attend this event.
The speakers will deliver their presentations on the following topics:
– Gender-sensitive labour migration governance frameworks in Malaysia.
– Women migrant workers' rights.
– Violence against women.
– Knowledge and social attitudes on the rights, experiences, and contributions of women
migrant workers.
– Reporting language and terminologies for Migrant Journalism.
– Portrayal of female migrant workers on the mainstream media: the language, imagery, and narrative.
Target Audience
This event will be open to Malaysian media practitioners. The target audience will be around 25-27 people. Apart from mainstream media channels, AIBD will invite media universities and social media influencers to attend this event.
Communication Strategy
This event will be highlighted on local traditional and new media platforms. AIBD will live stream this
event on social media channels.