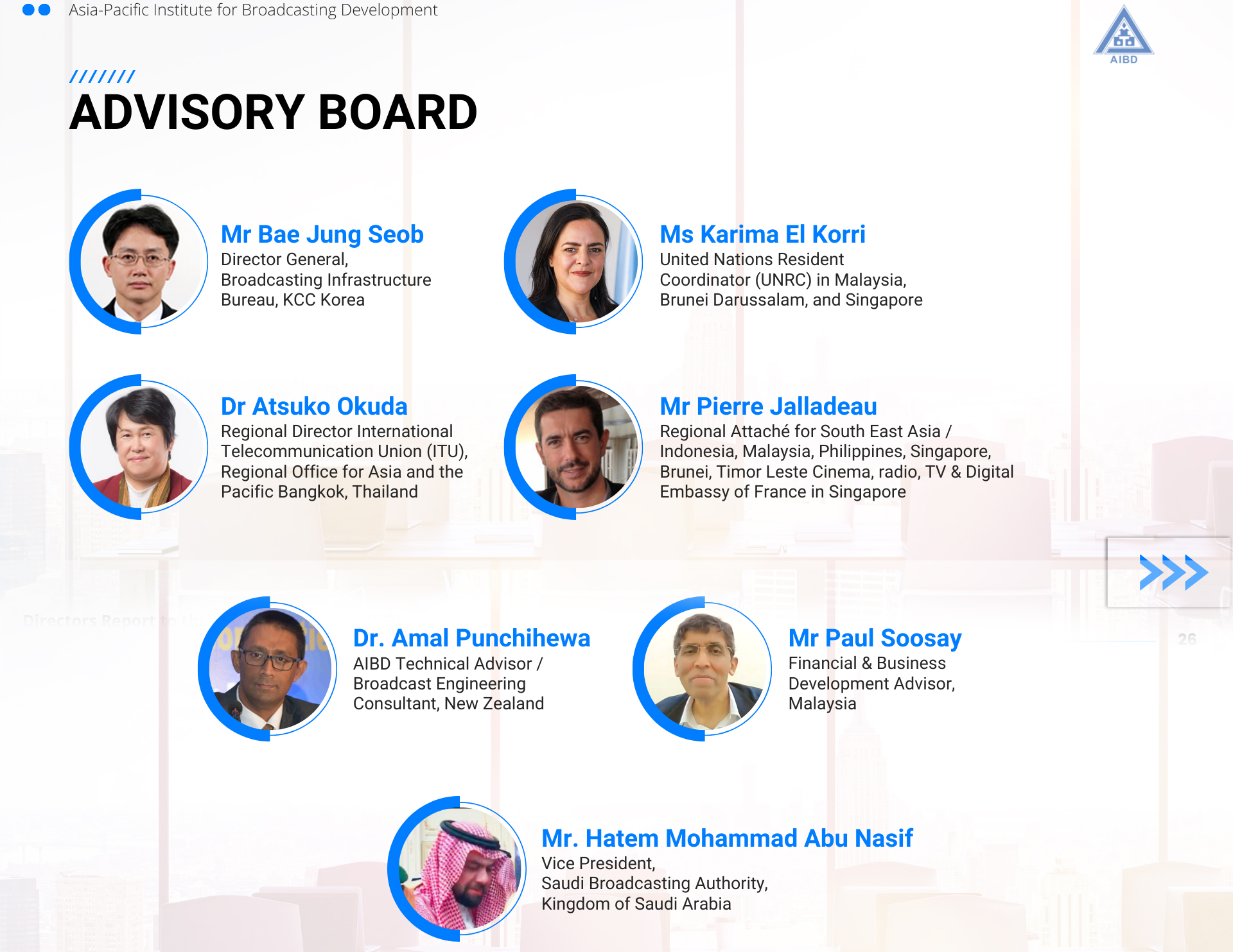 AIBD announces its advisory board
During the 19th General Conference, Director AIBD announced the 7 member advisory board of AIBD.
The AIBD Secretariat has been looking at multiple aways to enhance the significance and relevance of the Institute and its role in regional media development .To achieve this we engaged several stakeholders to form a formal AIBD advisory board who will work in tandem with the Strategic Plan Team.(SPT). This conclusion was derived after long discussions with Chair of EXBO and GC President.
The Advisory Board comprises experts in various disciplines and represents credible organisations. For reference, this engagement is purely Probono- and we are honored to have them onboard and to advise us on AIBD's future growth.