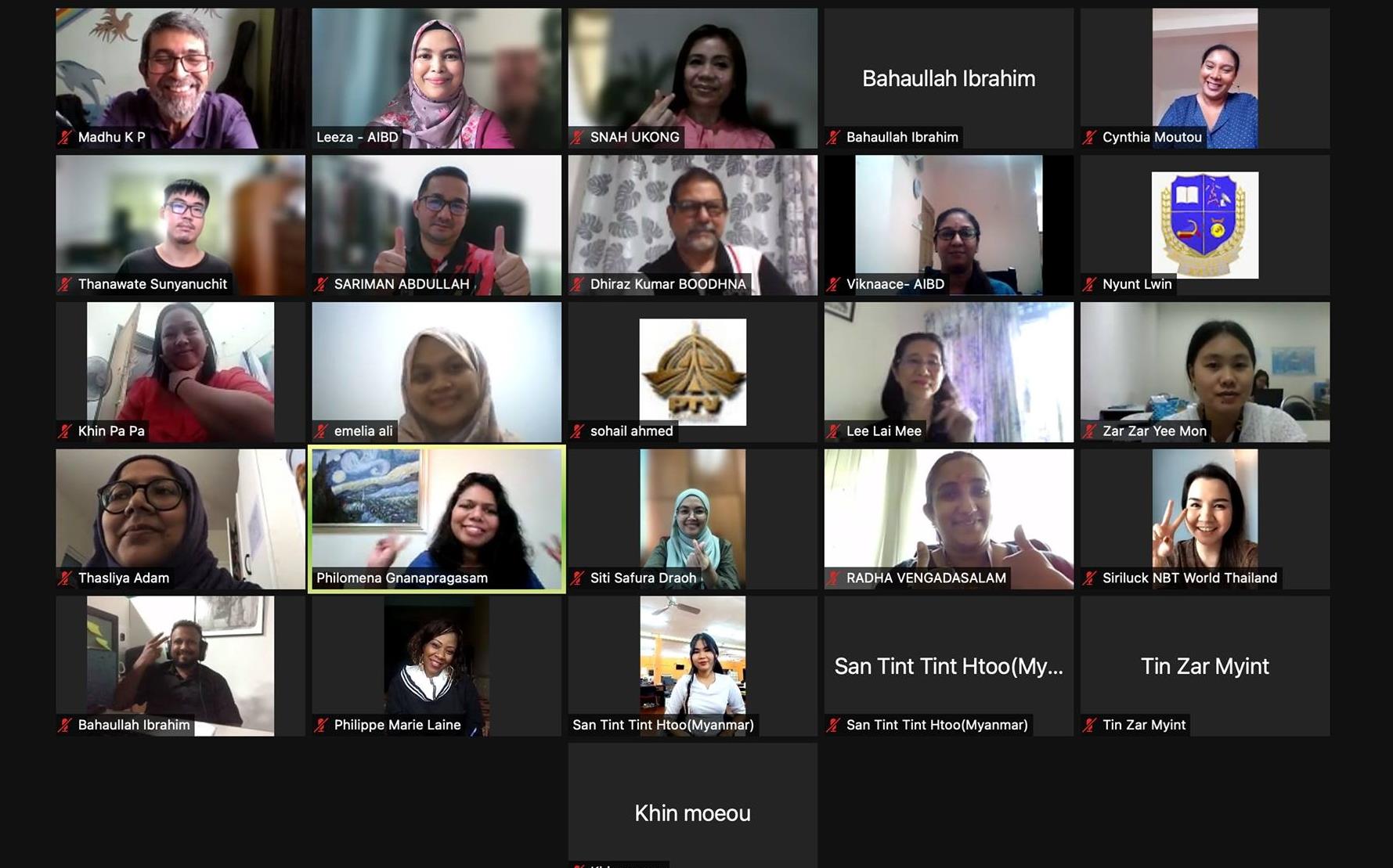 AIBD Online Workshop on Health Communication for Media Gatekeepers
AIBD Online Workshop on Health Communication for Media Gatekeepers
20 – 24 September 2021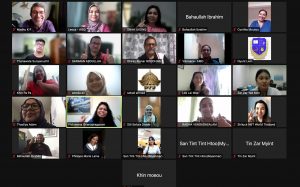 This was the third in the series of workshops on health communication organised by AIBD. The first two were aimed at content producers in broadcast organisations from ASEAN, SAARC and the African region, and were held in the first quarter of 2021. A total of 30 participants attended both these 1-month online mentoring sessions.
Once these journalists were trained, AIBD sought to widen the scope and include the media decision-makers in the process, leading to the third activity specifically organised for managers and gatekeepers in broadcast organisations.
This 5-day E-workshop had 26 participants from Bangladesh, Malaysia, Maldives, Mauritius, Myanmar, Pakistan and Thailand. Mr K.P Madhu, Science Writer and Media consultant from India was the main resource person and led them through 6 sessions;
1) Health communication
2) Prioritising content for health communication
3) Lessons from the COVID-19 pandemic
4) Role of media in creating health awareness through programmesandConfrontingcommunicable &non-communicable diseases
5) Media working with co-partners – Ministries & National agencies
6) Media working with co-partners – UN Agencies
7) Myth busters& Infodemics
8) Ethics in Health Communication
9) Programming, Production, and Scheduling of health-related programmes.
10) Open discussion & Action plan for the way ahead for health communication.
During the closing ceremony, Ms Philomena Gnanapragasam, Director of AIBD, highlighted the importance of focusing on news and stories that add value to humanity and stated that health is one of the most important aspects of this. The participants also expressed their gratitude and satisfaction with the workshop and its proceedings with a video presentation.
More workshops and activities are planned for this year and next, under the AIBD One-Station-One-Health-Specialist Initiative, which aims to provide training for more health communicators and content creators.