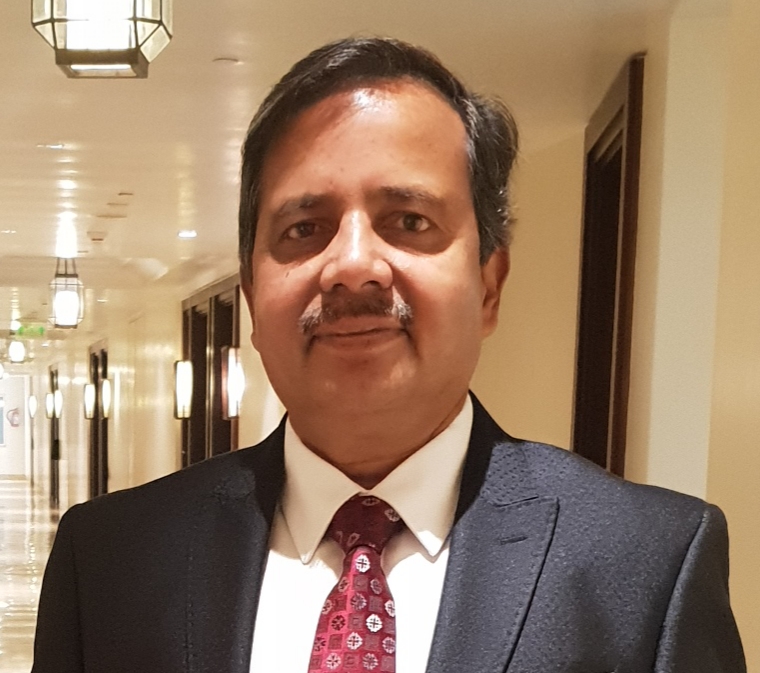 Mr. Sunil, elected President , BES for term 2021-2023
Mr. Sunil, Additional Director General (Global Outreach), Prasar Bharati on 18-06-2021 has been elected unopposed as the President of Broadcast Engineering Society (BES) for the term of 2021-23.
The Broadcast Engineering Society (India), headquartered at New Delhi and with 12 Local Chapters spread across the country, was established in 1987 and is registered with the Registrar of Societies, Delhi, India. BES aims to promote the advancement and dissemination of knowledge & practices of broadcasting in the field of Radio, Television & other media and to enhance the knowledge of broadcast engineering professionals. To meet these objectives, the Society conducts conferences, seminars, tutorials and exhibitions regularly. The signature event of the society, BES Expo, an International conference and exhibition, is conducted every year in New Delhi. All major Exhibitors, delegates and visitors from India and abroad participate in this event. Every EXPO has a theme on the current broadcast situation. BES EXPOs have been approved by Ministry of Information & Broadcasting, Govt. of India and endorsed by the International Association of Broadcast Manufacturers (IABM) and DRM. These events have been supported by Prasar Bharati, ABU, UNESCO, Society of Broadcast Engineers, USA, Ministry of Communications & IT, Govt of India and IGNOU. 37 leading organizations in the country are its Corporate Members. The Society brings out a quarterly technical journal, known as BES Review it has also brought out other publications. Society also promotes technical innovations and excellence, by facilitating prestigious BES Awards to individuals for their outstanding contributions in the field of Broadcast engineering every year.
Shri Sunil with 33 years of experience in Broadcasting is the Additional Director General Prasar Bharati and Head of International Relations, Marketing, Global Distribution, Central Archives & External Services Division of All India Radio has graduated in Engineering with a Masters in Management and has headed the Planning of Transmitters, Satellite, Capital Procurement. Rich experience in installation of Broadcasting Projects in India and overseas; Has been member of the Technical Advisory Group of Department of Space & Secretary of Broadcast Engineering Society of India. Winner of the Asia Pacific Broadcasting Union (ABU) Broadcast Excellence Awards 2018 and recipient of IETE S N Mitra Memorial Award (2016). Currently the Vice Chairman of the Technical Bureau of ABU, International jury of the Association of International Broadcasters ( AIB ) London has been honoured at the World Book of Records by Union Minister of Social Justice Government of India and Union Minister of Nepal in Feb 2021.