AIBD's advocacy on the role Over-the-air Radio and Television Broadcasting was much appreciated during the ITU's Regional Preparatory
Meeting
for Asia-Pacific for the World Telecommunication Development Conference (WTDC-21).
In recognition of the efforts of AIBD Director, Ms Philomena Gnanapragasam, ITU honored her with the role of Vice-Chair of this significant regional meeting. She will also chair the plenary of Day -2.
The presentation delivered by AIBD was in continuation of the exploration of the opportunities to assure its sustainable future for traditional media.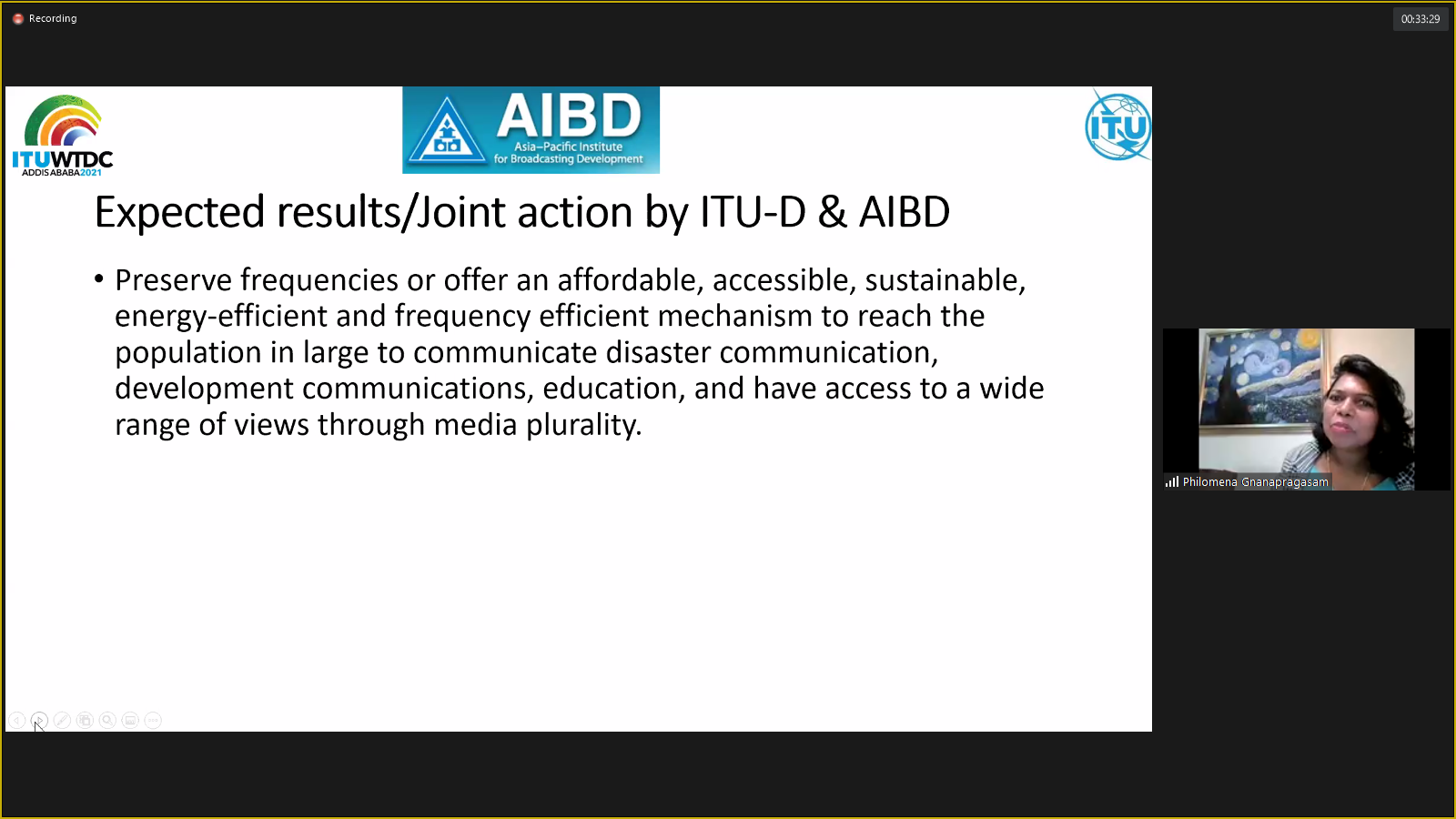 AIBD's advocacy on the role Over-the-air Radio and Television Broadcasting