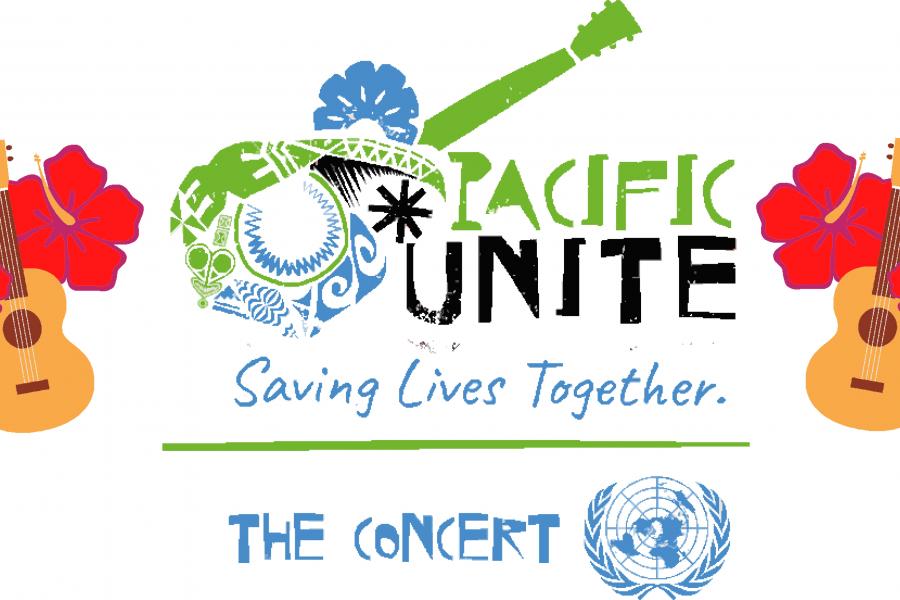 Content Sharing – From East to West
By: Lee Lai Mee (CCO), infographics by YK Tang(intern)
 The content sharing by AIBD was mooted at the COVID Response Online Sessions with the Heads of Organisations on 23 and 30 April 2020.
The content sharing kicked off with noble offering of programmes from East Asia Region-Phoenix TV, Hong Kong and CGTN, China on 13 May 2020; followed by Australian Broadcasting Corporation (ABC), Australia and Russia Today (RT), Russia, Korea Broadcasting System (KBS), Korea and Fiji Broadcasting Corporation (FBC). Television America Latina (TAL), Brazil, Prasar Bharati (PB), India and Seychelles Broadcasting Corporation (SBC) later contributed to the content sharing too.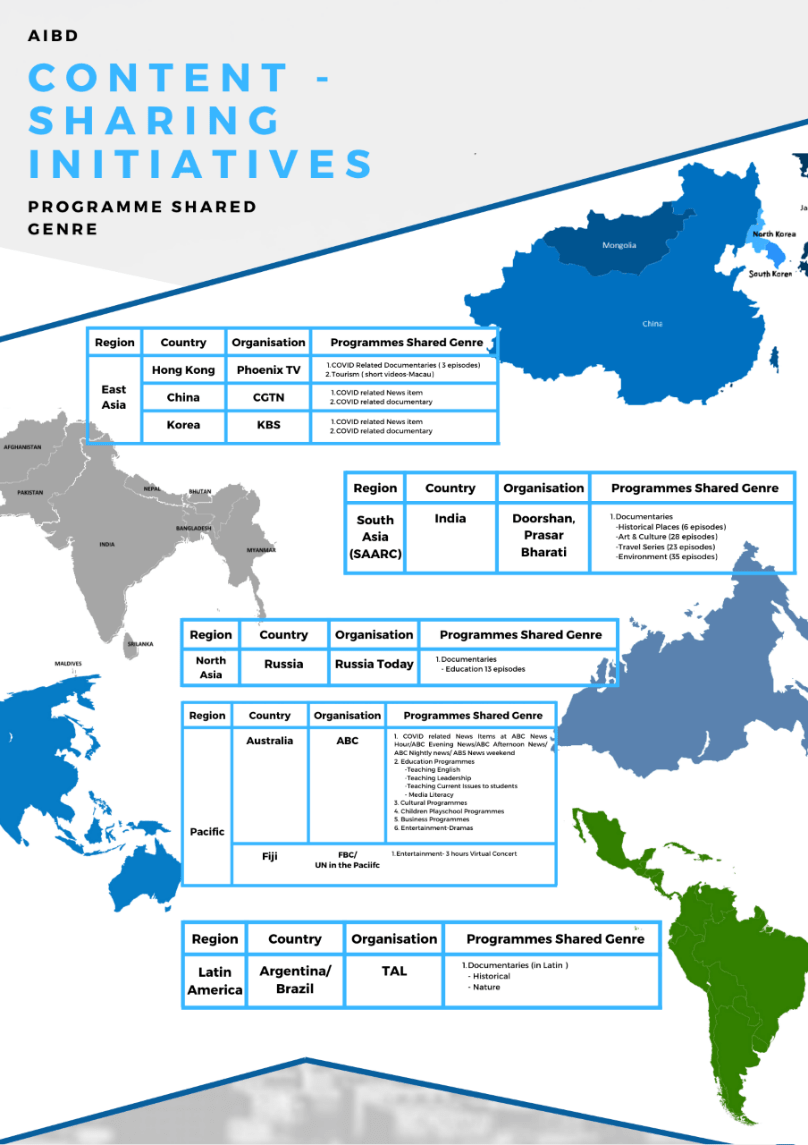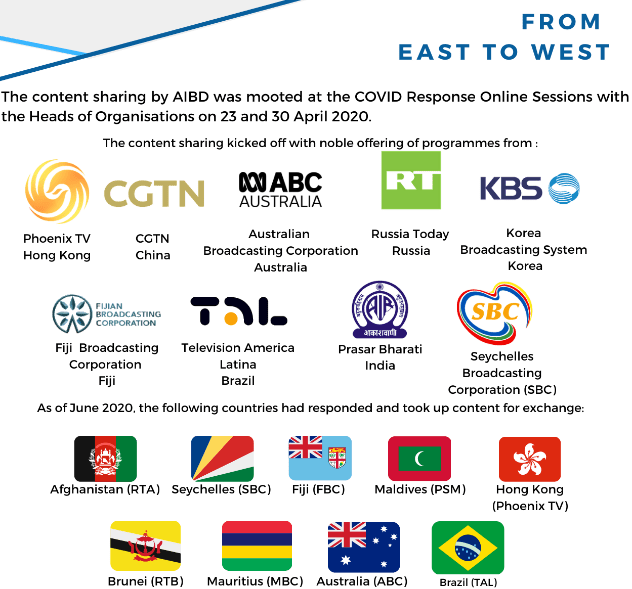 Virtual Concert in the Pacific
Fiji Broadcasting Corporation (FBC) with the cooperation from the UN in the Pacific organised a cross platform virtual Concert-Pacific Unite: Saving Lives Together, scheduled on 15 August 2020 at 7-9pm (GMT+12).
This pre-recorded event consisted of addresses by international celebrities, Pacific Heads of State, and UN Leaders alongside exciting performances by some of the region's top artists.
AIBD was proud to promote the event and was ever glad to facilitate the link up for the members. The interested broadcasters were Tonga Broadcasting Corporation (TBC) who transmitted live via their Pasifika TV on that night; Radio Television Hong Kong (RTHK), Maldives (PSM), Singapore (MediaCorp) and India (All India Radio). Some of the Pacific Broadcasters had requested for rebroadcast upon popular demand from the Pacific people. The concert was very well received with viewership around 150,000.
The concert brought the Pacific communities together in solidarity besides paying tribute to essential workers across the Pacific for the work they' had done to prevent transmission and save lives; and encouraging everyone to play their part in adapting to the new normal, to protect themselves and others – especially the most vulnerable. AIBD stood tall as a partner in this collaboration to share this content with her members.