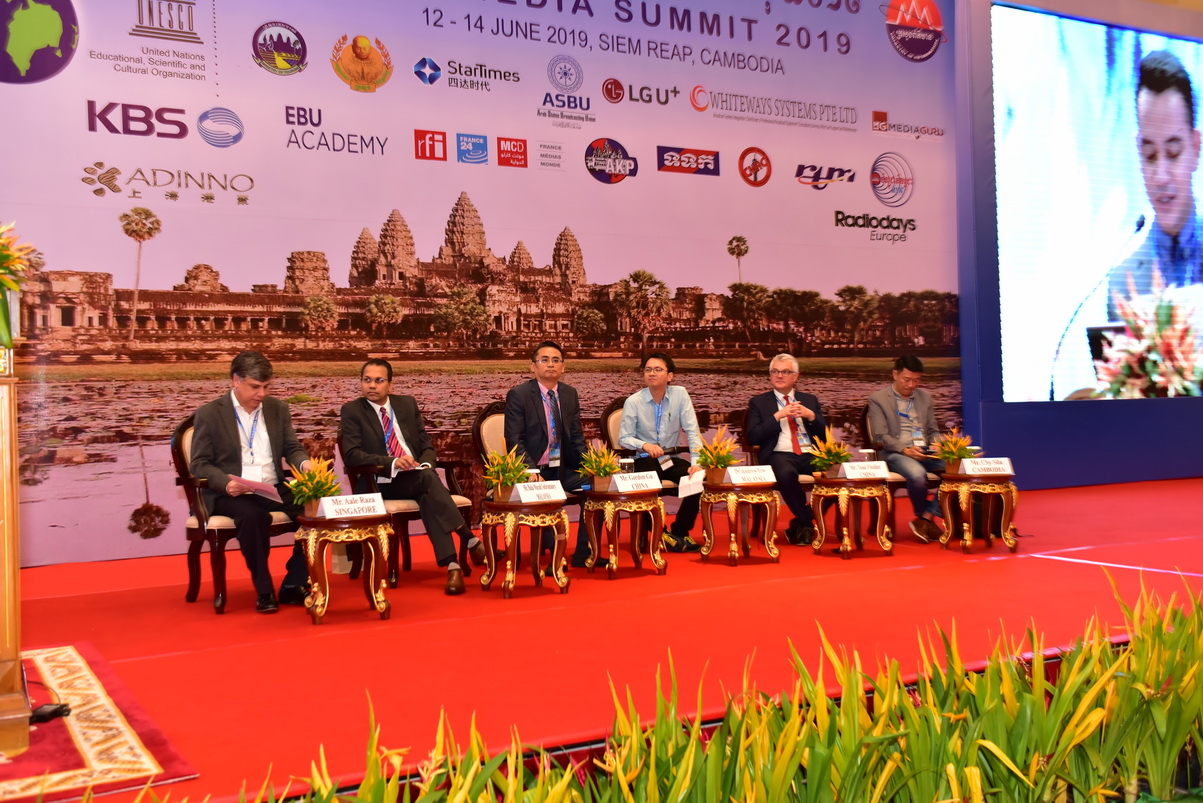 AMS 2019 Plenary Session 3: Integration of Latest Technologies in Content Creation
Technological advancements continue to transform broadcast media industry and content creation techniques.  Digital content platforms have understood that the future lies in the hands of creative content. We have been talking about improved picture quality of content for some time. Ultra High Definition Television content production are very much in place in some developed markets.  Recent major sports coverages were done using both UHD-1 and with high frame rates (HFR) as well as High Dynamic Range (HDR) wide colour gamut (WCG). Integrated Broadcast-Broadband (IBB) technology engines can now support UHD and HDR.  Future workflows will cater to various audience segments and device profiles. Media production organisations are deploying technologies to maximise the utilisation of production facilities as the production equipment becomes obsolete in a shorter time. With the standardisation and adoption of SMPTE 2110 future facilities are expected to be more agile.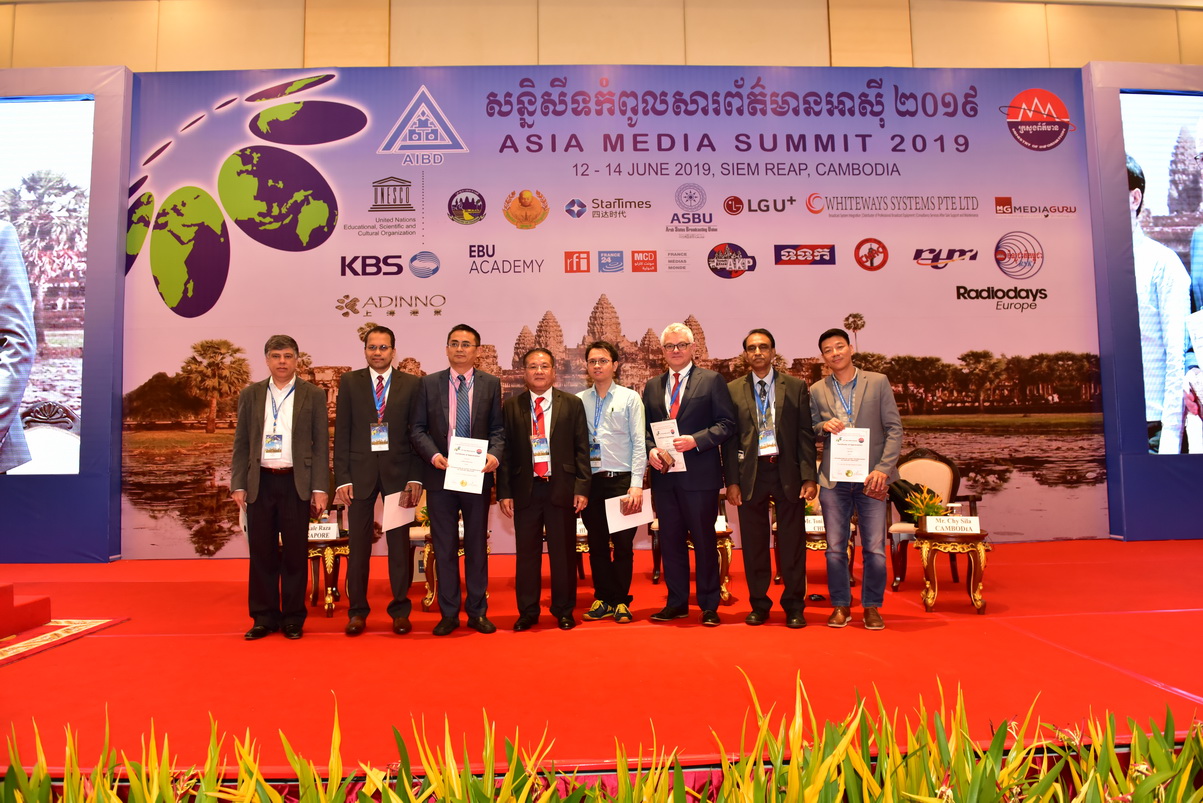 In the 16th Asia Media Summit (AMS-2019), one technology session was dedicated on the topic "Integration of Latest Technologies in Content Creation". Five distinguished speakers from diverse technology arena presented their view points in the latest trends in content creation. Mr Ale Raza , Director of Whiteways Systems Pte Ltd Singapore moderated the session facilitating the speakers to disseminate  balanced technology updates in media content creation. This session addressed the opportunities and challenges posed by AR, VR, UHD, HDR, HFR, WCG and IP in production and immersive media experience in both audio and video.
The first speaker of the session Mr Bala Murali Subramaney, Chief Technology Officer Astro Radio Sdn Bhd Malaysia talked about the availability of latest technologies in radio set up and trends for implementing them in real situation. He presented  case studies on radio studio set up required in News Department and another case study of 'On Air Studio'. Mr Bala explained that from a creative perspective, the radio station of the future's emphasis will be in delivering 'watchable' radio content. The talent (announcer) will be both heard and seen on multiple social media platforms. Compelling multimedia video content from the on-air studio – created, produced, packaged and delivered effectively – will become the focus of radio stations. He also told that the heart of the radio studio operation is the mixing console. A thorough understanding of the console's operations is critical. The future console will be compact yet intelligent & easy to use and will have fewer buttons, faders and fully automated. There will be less human interaction with Radio Console and it will free up time for the announcers to focus on delivering other compelling content. Also there will be provision for enabling the announcers to incorporate web-content into their shows on-air and on-line. Mr Bala detailed on the automation system of the future which will be driven by the Radio Automation Software having ability to integrate to other systems via TP/IP, DMS, Dante, Ravenna and other protocols. VOIP System with Virtual screen , 4G and 5G Data based – Studio Telephone Hybrids, WhatsApp, Viber, WeChat and Messenger based calls into radio studio will be regular feature in future.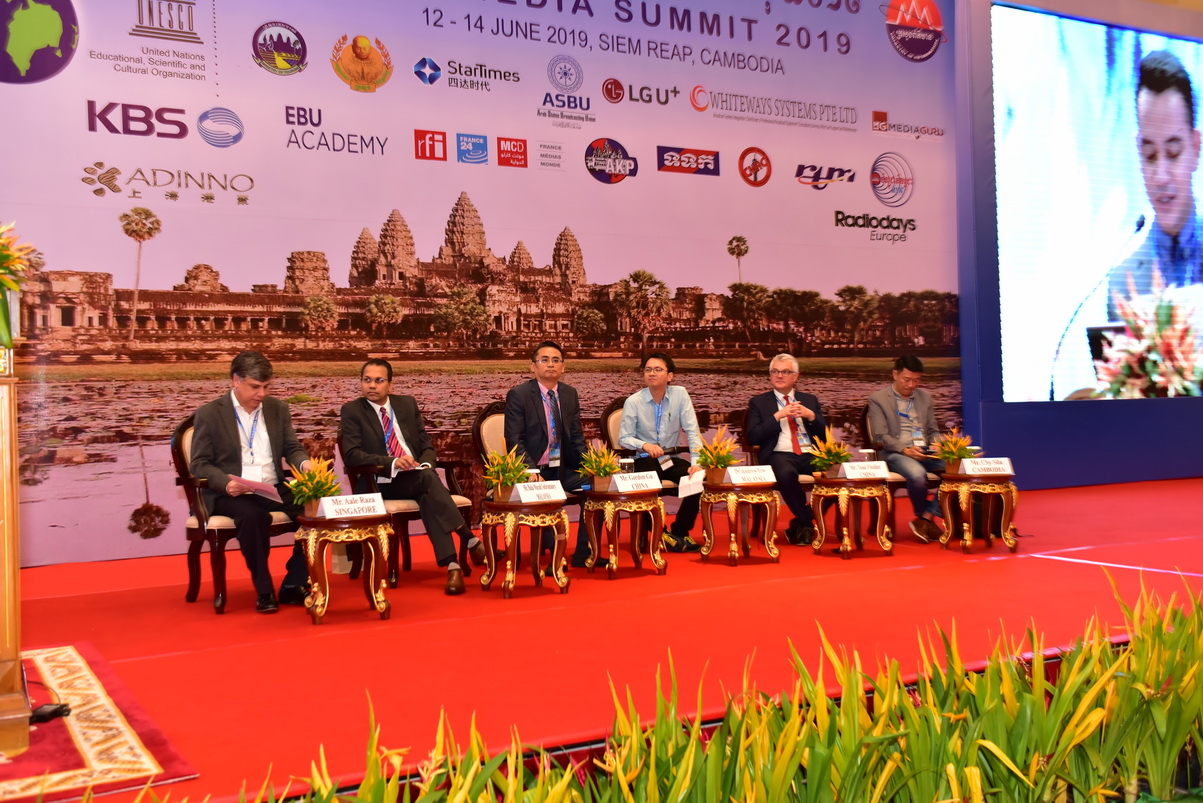 The second speaker Mr Gordon Gu, Chief Executive Officer ADINNO INC talked about  4K content creation and related production equipment like  4K Encoder, 4K OB-VAN, 4K All in one internet Box,  4k Event Production Wireless Transmission and Monitoring System Platform. He explained that SEEi-4k Encoding transmission server adopts real-time 4K UHD HEVC encoding technology, which has lower power consumption compared to software encoding scheme, and uses HEVC / H.265 encoding, which reduces the bit rate by nearly 50% compared to H. 264 encoding of the same quality video stream, and achieves better video picture quality with the same bandwidth. 4K encoding transmission server is a product tailored for new media processing applications. It supports the encoding processing capacity of 4K/60P Main10 HEVC/ H.265 at the broadcasting level, and the power consumption is less than 35W. 4K encoding transmission server supports additional 4K acquisition function having  interfaces  HDMI, DP and 4-way 3G-SDI. He described 4K/HD OB VAN which  can meet 4-12 channel HD or 3 channel 4K ultra HD, the production system can undertake conferences, outdoor activities, variety shows, small recording and live broadcast requirements for TV shows such as sports events. 4K All in one internet Box is One Box machine to complete the video broadcast, broadcast switch, recording, subtitle superimposed, multi-screen and other functions. Mr Gordon also introduced  SEEi.TV 4K OTT platform through which consumers expect a flawless viewing experience and instant access to high definition video content on any screen.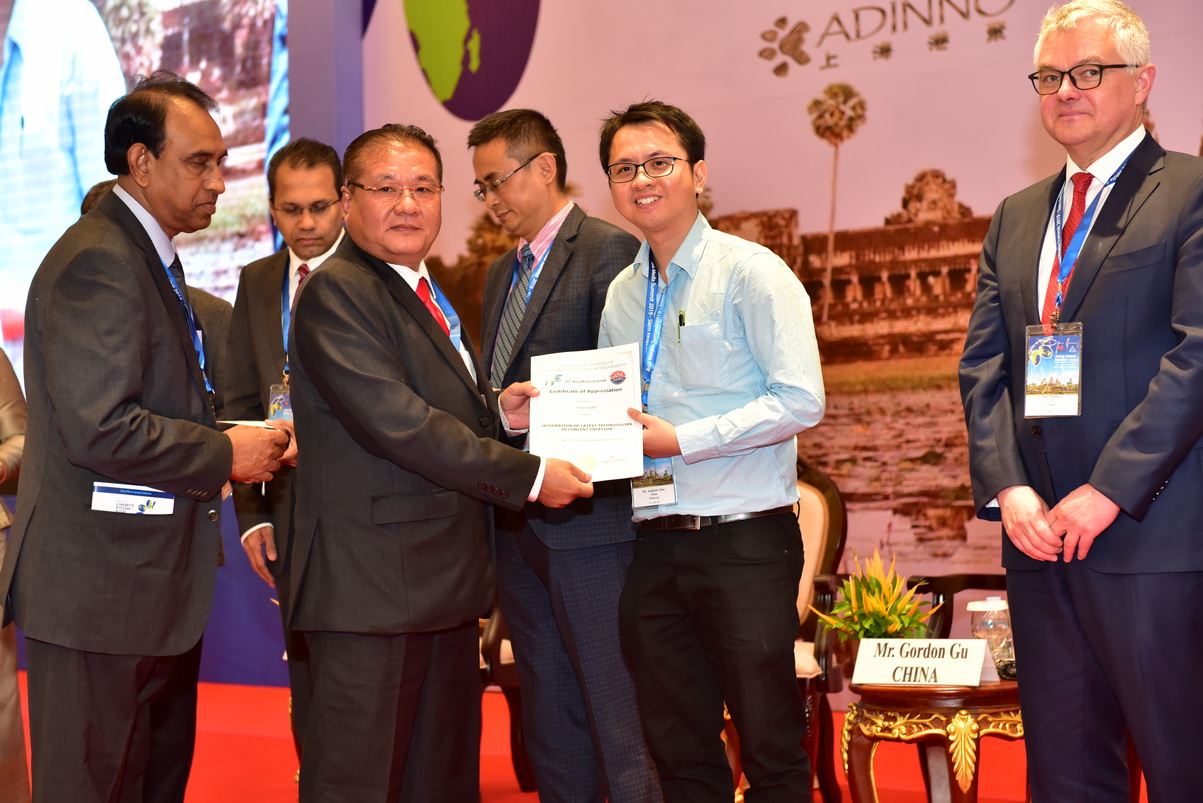 Mr Toni Fiedler, General manager- Fraunhofer Institute of Integrated Circuits (IIS) presented features and developments in MPEG-H Immersive Audio System and standardization. Mr Toni  mentioned that Fraunhofer IIS is the main inventor of mp3 and co-developer of (xHE-)AAC, MPEG-H Audio and EVS. He provided the latest developments in standardization about MPEG-H audio system and its merits. Broadcast is in Transition from HDTV to UHDTV and Broadcasters and Telcos compete for frequency spectrum for upgrading the TV Standards to 4K / 8K Video and 3D Audio. MPEG-H is a choice in all relevant TV standards worldwide. Introducing MPEG-H with UHDTV make use of rich features step by step for producing 2.0 / 5.1, second language, mix preset, 3D Audio, multiple objects and interactive objects. He explained that speed of adoption is up to the broadcaster and additional equipment can be integrated when needed and surely huge variety of creative features in the content will attract TV viewers.
Dr Andrew Yew, Co-founder & Chief Technology Officer- Ministry Asia Sdn Bhd Malaysia spoke on the creation of content in Augmented Reality (AR), Virtual Reality (VR) and Mix Reality(XR). While explaining the Principles and Technologies of Content Creation for XR, he told that XR is a concept whereby the reality of the user is mediated and augmented by different technologies, hardware and software. It is a paradigm shift in human-computer interaction that is revolutionising every industry. The user experience that can be achieved is virtually limitless, making it a challenge to craft truly effective applications. In his talk, he described the principles behind optimizing user experience design for XR applications and the corresponding methodologies for creating XR content.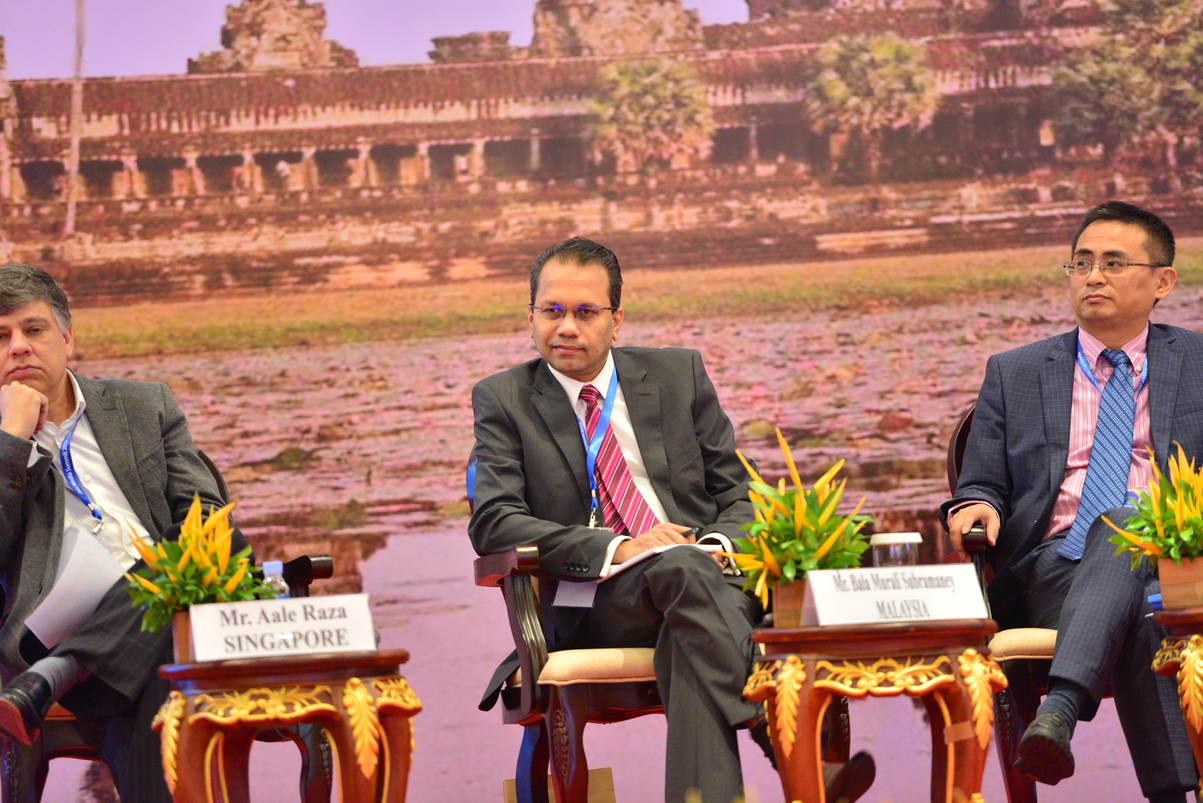 Mr Chy Sila, CEO and Founder of Sabay Digital Corporation- Cambodia, in his talk provided details about what his company is doing as content creator. Sabay is a premier digital content producer in Cambodia, with an aim to educate, inform and inspire the Cambodian population with awesome daily online content. He said the Sabay Group is made up of many smaller parts, providing varied digital products and services across the board. Cambodia is an exciting country with a dynamic youth community eager to play an active role in the digital era. Sabay Digital Corporation was formed to help meet this demand, with new services and products including online content and mobile entertainment. Sabay is a forward thinking pioneer and has been the first to introduce online gaming, unified SMS content and original online entertainment (news, movies, music and TV) in the Kingdom of Wonder. Sabay Web was created for providing combination of breaking news and unlimited entertainment  focusing on important news related to youth. The primary objective of the webpage news.sabay.com is to provide main contents such as entertainment, life, society, technology and sports. Mr Chy Sila mentioned that Sabay.com is aimed to be a melting pot of ideas, opinions, gossip, experiences, where the youth gather to gain and share information and knowledge. Sabay.TV, Internet TV channel, currently hosted at sabay.tv, is producing domestic content. Their goal is to bring a cutting edge and topical programming to inform, inspire and entertain the new generation of Cambodia. He also talked about the Cambodian Network Exchange (CNX) which is a not-for-profit, open and neutral Internet Exchange that serves to enhance the Internet environment for local and international IP traffic in Cambodia. Today CNX and Data Center contribute with massive cost savings for content distribution to SDC