AMS 2019 : PLENARY SESSION-6 : TECHNOLOGIES FOR DISTRIBUTION OF MEDIA CONTENTS
The age of technology is right here and everyone is trying to get their content streamed on the digital platform.  Audiences are enjoying content on both broadcast and online delivery mode. There are challenges in delivering high bandwidth content such as live television online while assuring Quality of Experience (QoE) but obviously some progress have been made. It is evident that Direct To Home (DTH) services through satellite are being used to deliver UHD content with assured quality. In 2020 satellite is likely to be used to deliver UHD-2 (8k or Hi-Vision) content of Tokyo Olympic coverage. Digital Terrestrial Television services are also making significant improvements to its delivery. ATSC 3.0 has been adopted in the Republic of Korea and North America, China is coming up with enhanced version of its DTMB and DVB introduced single illumination and DVB-I for online delivery.  On the other hand, user interface (UI) is extremely important for audience to discover, interact and share to enhance their experience with content.  Probably the remote control with button that we have enjoyed so long will become insignificant and soon there will be revolutionized interfaces using voice commands for content searches and interactivity.   Thus hybrid technologies like Hbb TV offering seamless navigation on both broadcast and online delivery would be prominent.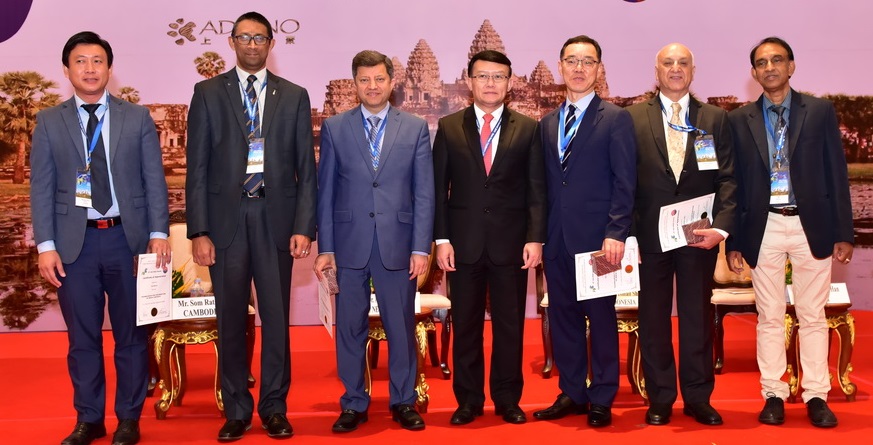 In the 16th edition of Asia Media Summit  (AMS-2019), Siem Reap, the Kingdom of  Cambodia there was a session on Technologies for Distribution of Media Contents. In this 60 minutes session a number of distinguished speakers from various organizations from  Cambodia  and abroad put forward their ideas, views and opinions on the subject and discussed elaborately. Mr Som Ratana,  Vice-Rector of the Royal University of Phnom Penh, and an Advisor to the president of National Assembly of the Kingdom of Cambodia moderated the session and facilitated the speakers very efficiently and effectively.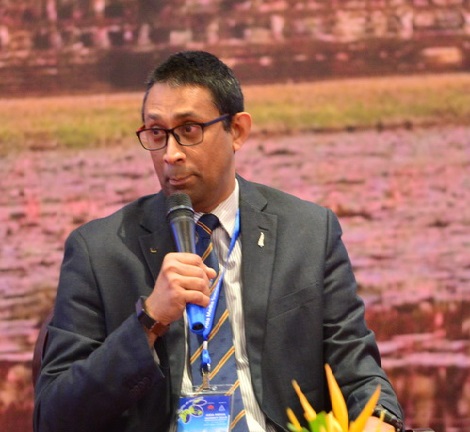 The very first speaker Dr Amal Punchihewa, Distinguished Lecturer of IEEE Broadcast Technology Society Technologies and from ADP Consultancies New Zealand talked about transformation and realities in distribution and delivery  of media contents. He provided an overview to technologies that are relevant to distribution and delivery of media contents. He emphasized the difference between delivery and distribution in today's context. Satellite was initially used to distribute television signals to transmitter stations. Then direct to home satellite signal (DTH) gave audience an alternative way to receive television signals. In recent times there are many advances in television signals with more pixels (SD-HD-UHD), better pixels with high dynamic range (HDR) and wide colour gamut (WCG). Broadcasters and industry have standardised how to capture signals and deliver them to the viewers. The consumer industry has been responding by supplying television receivers capable of UHD-1, HDR and WCG.  Broadcasters are seamlessly combining their over the air delivery (DTTB, DTH) with over the broadband (OTT) using processing engines such as HbbTV based on HTML 5 browsers. Catch up services are offered in the form of OTT and access to many devices have been made available. Using interactivity and user data some insights can be derived to provide better quality of experience (QoE) that is beyond the quality of service (QoS) for the delivery network.  The main point of his presentation was the recent evolution of switched-multi-CDNs. This is a culmination of many years of research done over last 10 years on objective quality metrics for QoE, video quality evaluation and network management. When a number of broadcast members share selected CDNs, that cost can be shared among members gaining cost reduction. Not only financial gain, but also multi-CDNs provide improved availability and reliability with increased quality.
Dr. Syed Ismail Shah, Head, ITU Area Office Jakarta, the second speaker talked about Artificial Intelligence Systems for Program Production and Exchange. Globally, broadcasters are grappling with the rapidly evolving standards available to deliver consumers increased quality and choice. Transition to these new technologies is complex and costly, and requires careful planning. However, there are opportunities offered by new technologies like Artificial Intelligence (AI) which is  driving new broadcasting technologies. Use of AI increases  productivity, efficiency and creative opportunities during program production. In areas of Technological Benefits using AI/ML Dr Ismail explained  Workflow  Optimization, Bandwidth / Quality Optimization, Automated Content Creation, Optimization of Asset Selection-Metadata Creation,Dynamic Product Placement and Advertising for Broadcast  and Content personalization. On the area of automated content creation he explained the use of social media data from people geographically located near to where a known incident or event may have occurred. Automatic search for trends and notable information for news production from a massive amount of Twitter data (tweets) and subsequently judge the authenticity of such posts. Techniques like Recursive neural networks (RNN) are used to determine the presence of any target terms typically associated with news-worthy breaking events like "fire" or "accident" captioning. Conventional captioning systems use humans who work in a quiet room to simultaneously provide a clean speech stream from the original noisy or inarticulate speech that serves as input to the automated recognition algorithms for live captioning. For automatic recognition of program audio without the need for the added human re-speaking, Deep Neural Network (DNN)s have been adopted to develop an acoustic model that estimates vowels and consonants of input speech to increase recognition.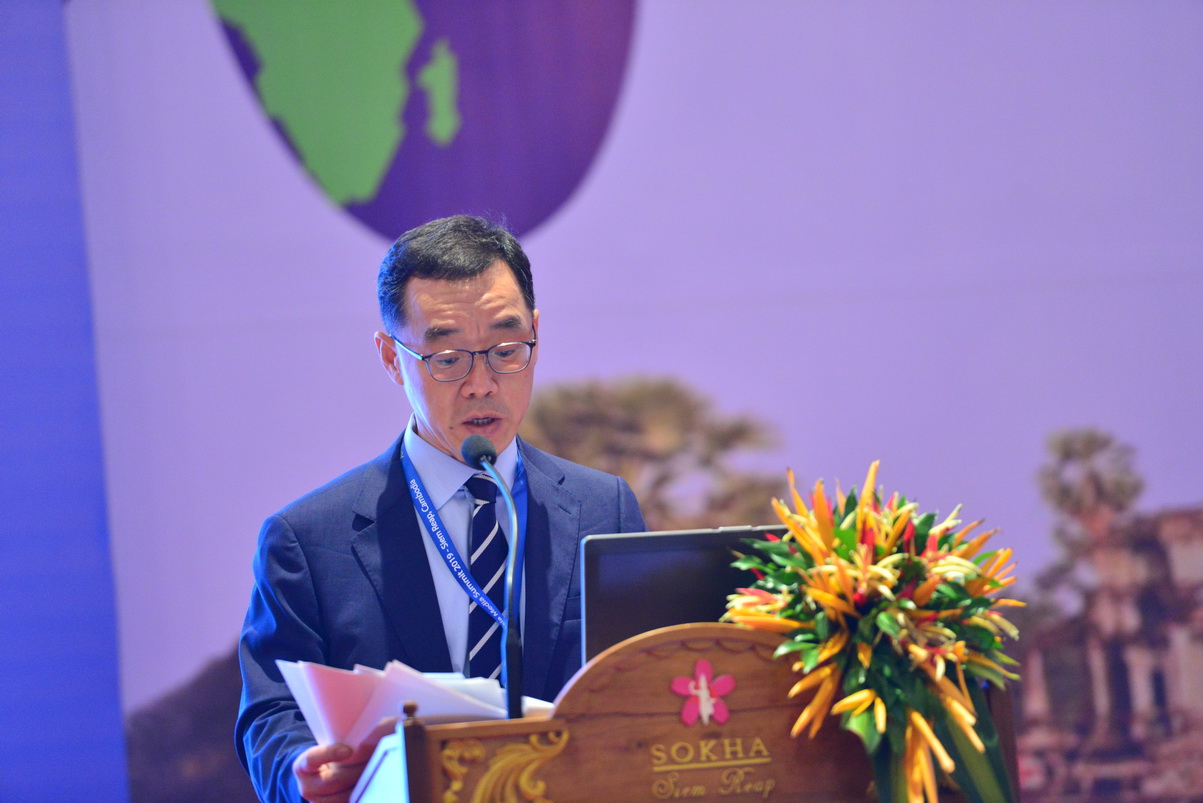 Mr Shin Seung-han, Director of the Regional Media Policy Division of the Korea Communications Commission started his presentation talking about the difficulty facing the traditional media industry due to the convergence between broadcasting and communication, and the terrestrial UHD broadcasting and commercialization of 5G. Due to the accelerated convergence of broadcasting and communication, and changes in media usage, YouTube and Netflix are growing fast in Korea. As a result, the competitiveness of traditional media companies is deteriorating. He mentioned that there are more than 24 million YouTube users in Korea, and the duration of viewing time was 25.1 billion minutes. YouTube has a higher share than other OTT services. Also, the number of Netflix subscribers increased 11 times in the past 2 years. Competition in the media industry is getting tougher. Mr Shin provided the details on the development process of terrestrial TV in Korea citing that in May 2017, terrestrial UHD broadcasting started in the Seoul capital city area for the first time in the world, and was expanded the service to metropolitan cities and Gangneung and Pyeongchang.  We are planning to complete nationwide terrestrial UHD broadcasting network by 2021. He told that Korea adopted ATSC 3.0 as the technical standard for terrestrial UHD broadcasting.  ATSC 3.0 supports three times higher megabits per second than ATSC 1.0, which was initially applied to digital TV, it can provide immersive broadcasting based on improved image quality, and customized additional services through interworking with IP-based communication service. Mt Shin also talked about the future prospects for terrestrial broadcasting that UHD will bring. The sense of immersion will be an important factor that will determine the competitiveness of content. The image quality will be 8k or better, and convergence with VR, AR and hologram will be possible.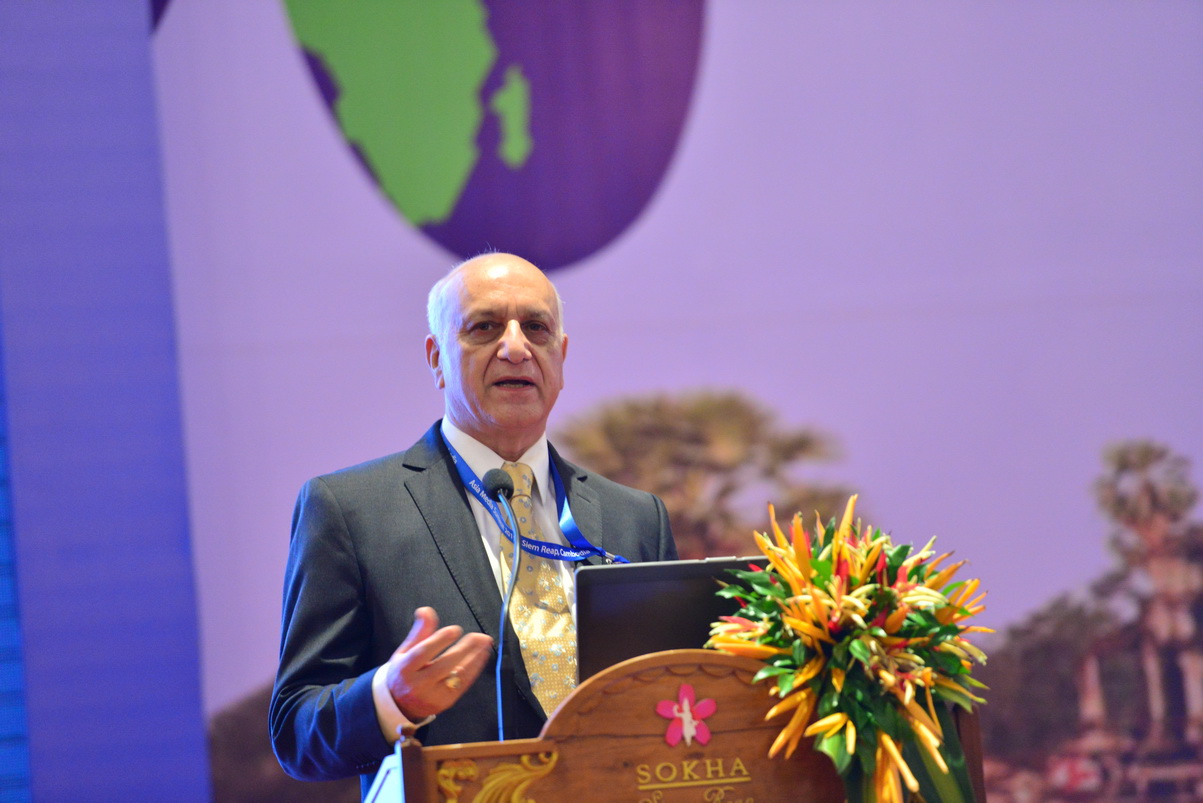 Mr Sharad Sadhu, Technical Consultant, on behalf of DRM Consortium, presented on the topic "Excitement of Digital Radio in FM Band". The digital radio system in the FM band, DRM FM, offers an exciting opportunity for FM radio broadcasters. It has been positively demonstrated that the DRM FM digital radio slots can be inserted in the guard-bands between two analogue FM radio carriers without disturbing or impacting operation of the ongoing analogue FM radio services. Each of the 96 kHz wide DRM FM frequency slots can provide up to three quality stereo radio services plus multimedia components as against one service from each analogue FM slots. It has been clearly established that even in the existing congested frequency spectrum in the FM band, DRM FM digital radio services can well be added and operated. He explained that prospective broadcasters must understand the potential and flexibility of the system in order to allow them to optimise and configure their DRM networks in accordance with their particular market conditions. Multiple radio services provided by DRM FM can be employed to reduce the congestion in the FM band existing in major cities and offer new revenue opportunities for existing FM broadcasters. DRM FM digital radio channels can be utilised to meet other requirements of existing FM operators; reduced or no interference, good quality signal, reduced pressure of FM analogue on FM spectrum. He said that the current FM radio operators may be able to use their analogue FM service transmitting equipment for the new DRM FM service. DRM FM is, therefore, a flexible solution that permits broadcasters to provide listeners with significant improvements in service reliability, audio quality and, most importantly, usability.