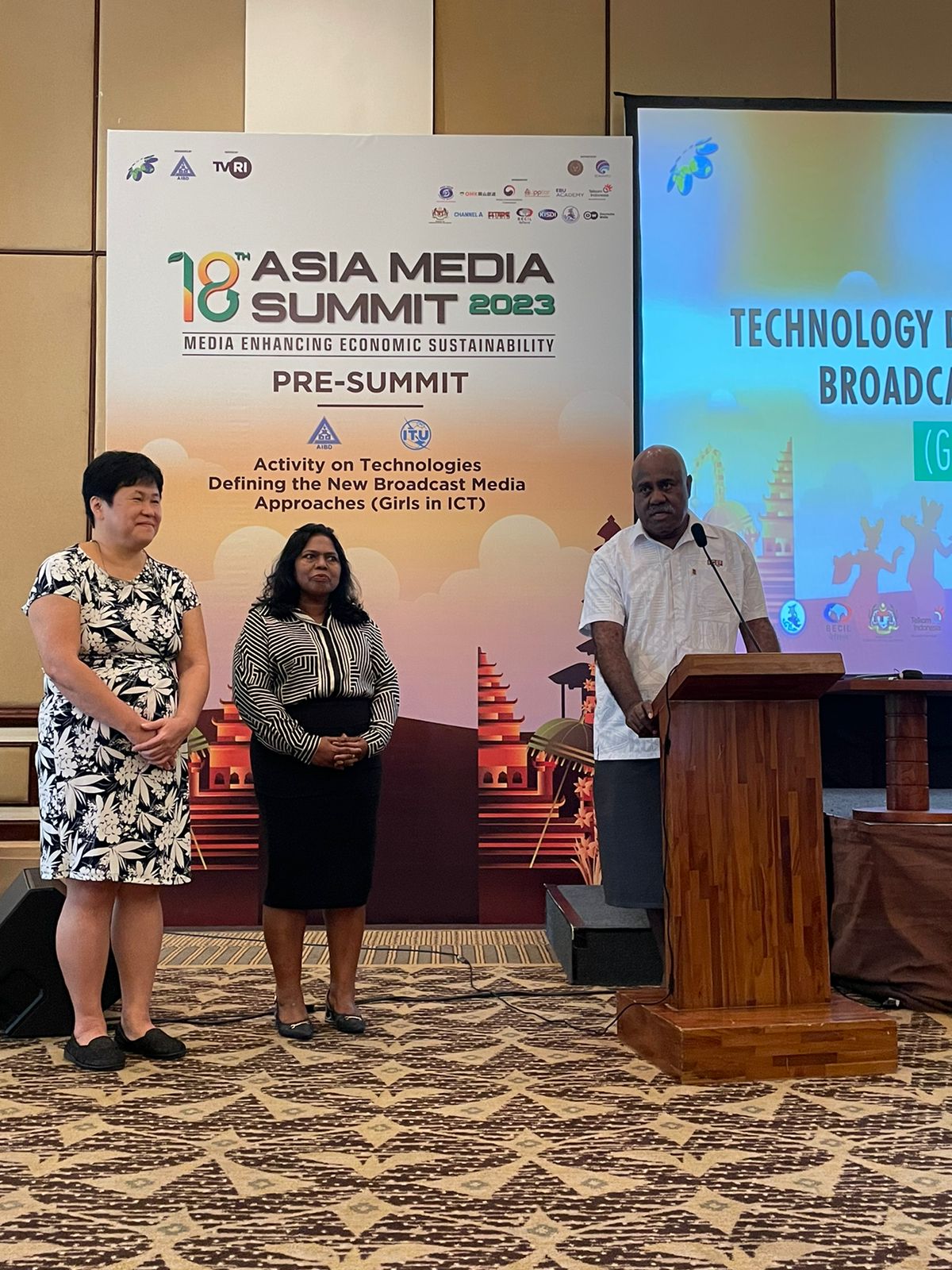 AMS Pre-Summit Workshop: Technologies Defining New Broadcast Media Approaches (GIRLS IN ICT)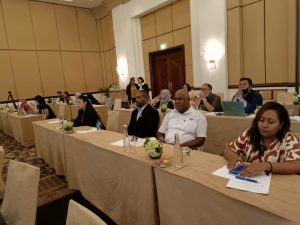 Information and Communication Technology (ICT) especially in Education is a Phenomenon of the 21st Century.
Assistant Minister to the Office of the Prime Minister for the Government of Fiji, H.E. Sakiusa Tubuna hopes to acquire valuable take aways from the expertise of ICT in Asian Countries that Fiji can learn from.
His Excellency was making these remarks at the opening of the AIBD/ITU activity on Technologies defining New Media Broadcast Approaches (Girls in ICT) in Bali Indonesia this morning.
The activity is one of the prelude activities to the 18th Asia Media Summit co-hosted by AIBD's member, Televisi Republik Indonesia (TVRI).
Some 80 Indonesian students aged 12-21 from three Institutions of higher learning in Bali, Officials from the Ministry of Communications and Informatics (MCIT) Indonesia & ITU support participants from the Asia and Pacific Region are attending the 1-day event.