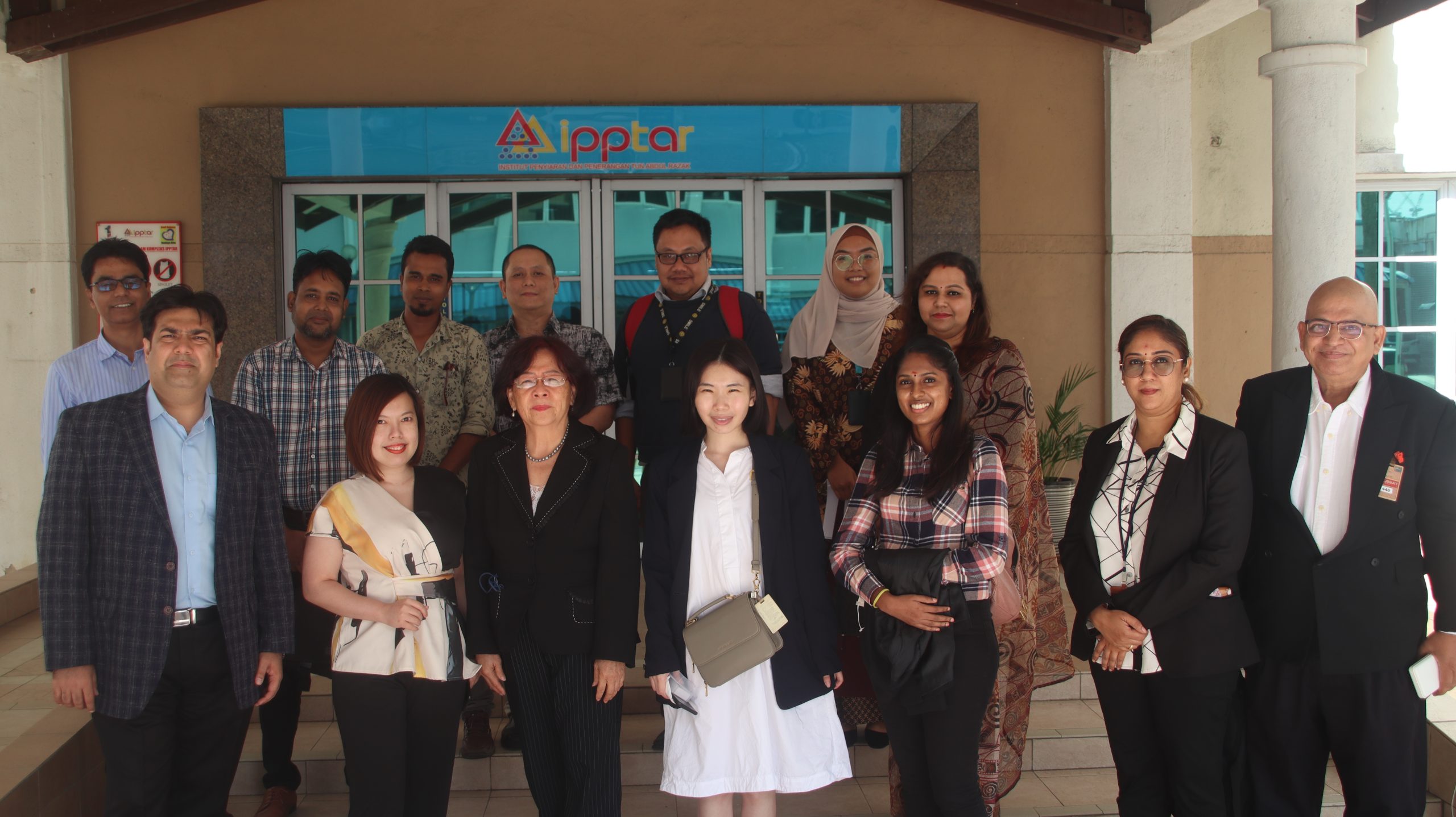 Malaysia aspires to make Road Safety as the Culture by 2030
Studies of the Malaysian Institute for Road Safety Research (MIROS) had found effective evidences of the Road Safety Education in the national curriculum.
MIROS's Chief Research Officer, Dr Ahmad Azad Ab Rashid says research findings indicated that students with better educational knowledge on Road Safety, had shown higher propensity to safer behaviour.  This effect is, however, moderated by the age and gender of the students.  Nevertheless, continuous reinforcement from the community and environment is critical to sustain the positive behaviours.
The Malaysia Road Safety Plan was incorporated into the national primary school syllabus since 2014 to inculcate among the younger generations on Road Safety issues and eventually make Road Safety as the Culture for all Malaysians by 2030.
Dr Azad disclosed this when sharing an overview of the Scenario of Road safety in Malaysia at the AIBD/WHO In-Country seminar on Reporting Global Road Safety Plan in Kuala Lumpur.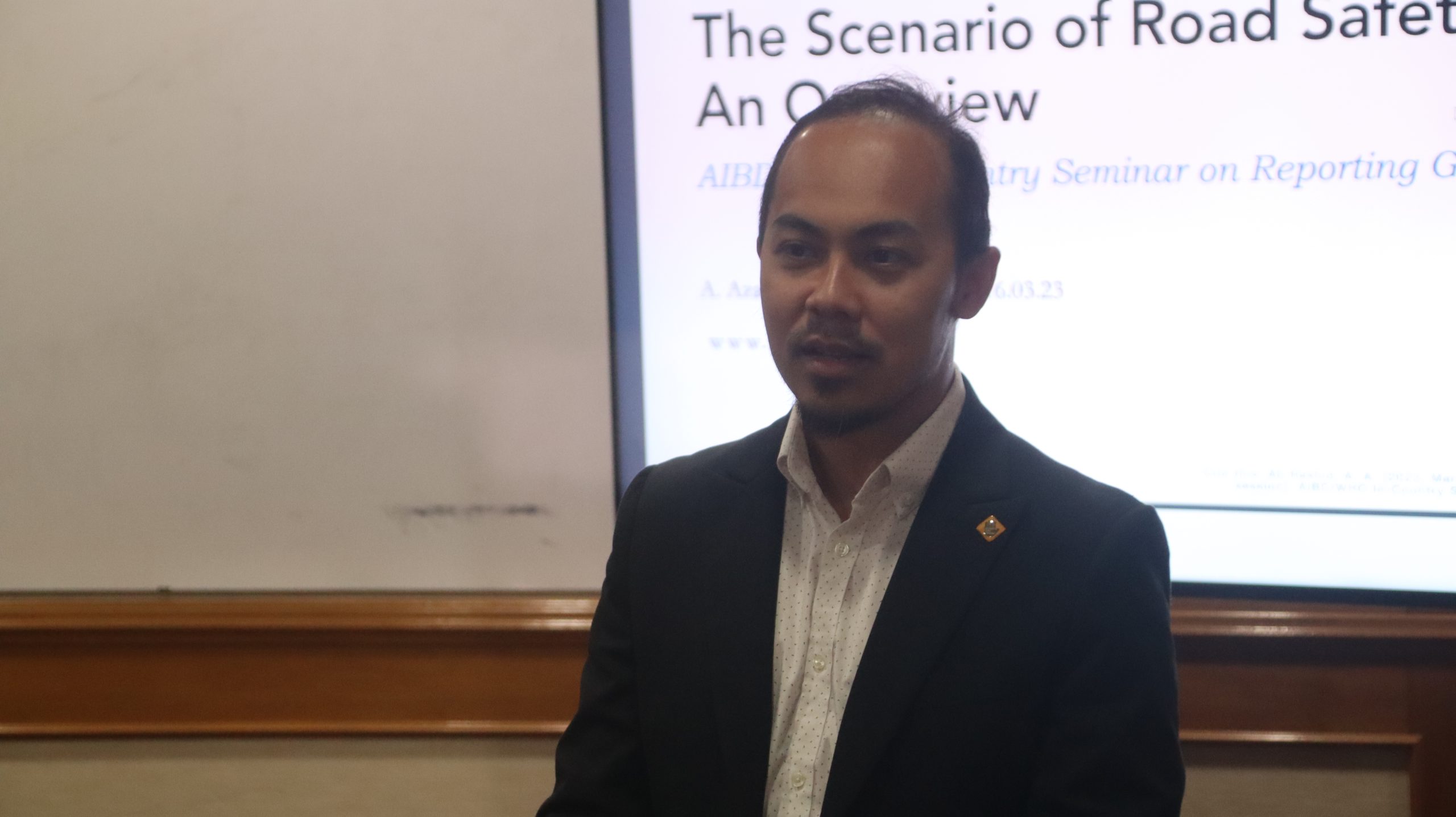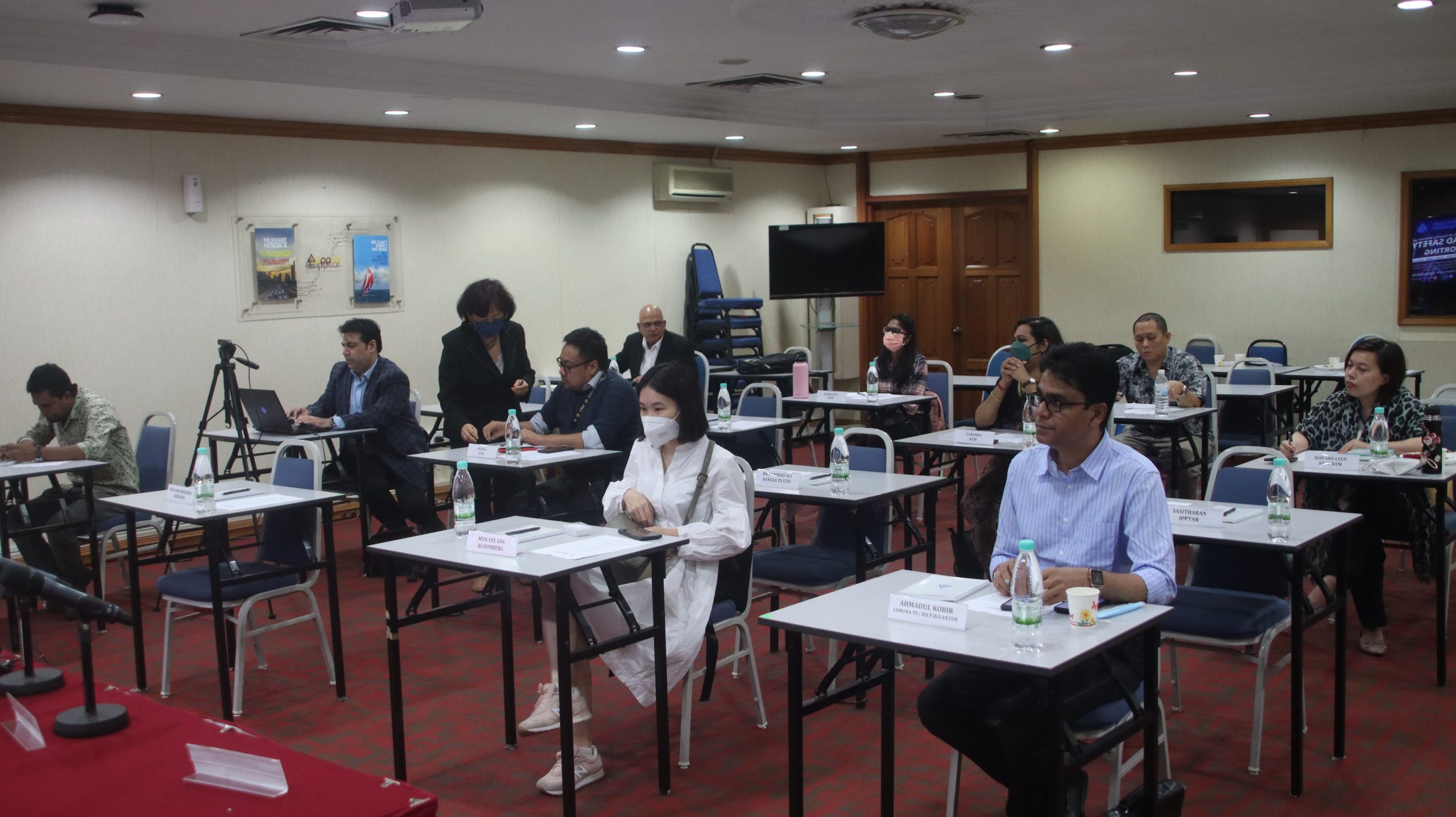 He stressed that media should highlight their narrative on Road Safety more critically on its EFFECTS at individual rather than on the prevalence of bad behaviours.
Earlier in her opening remarks, Secretariat Director/CEO, Ms Philomena Gnanapragasam said the goals of this seminar are to enhance journalists' understanding of road safety issues and related policy developments in Malaysia, and ultimately providing journalists with the necessary practical skills and tools for reporting on road safety.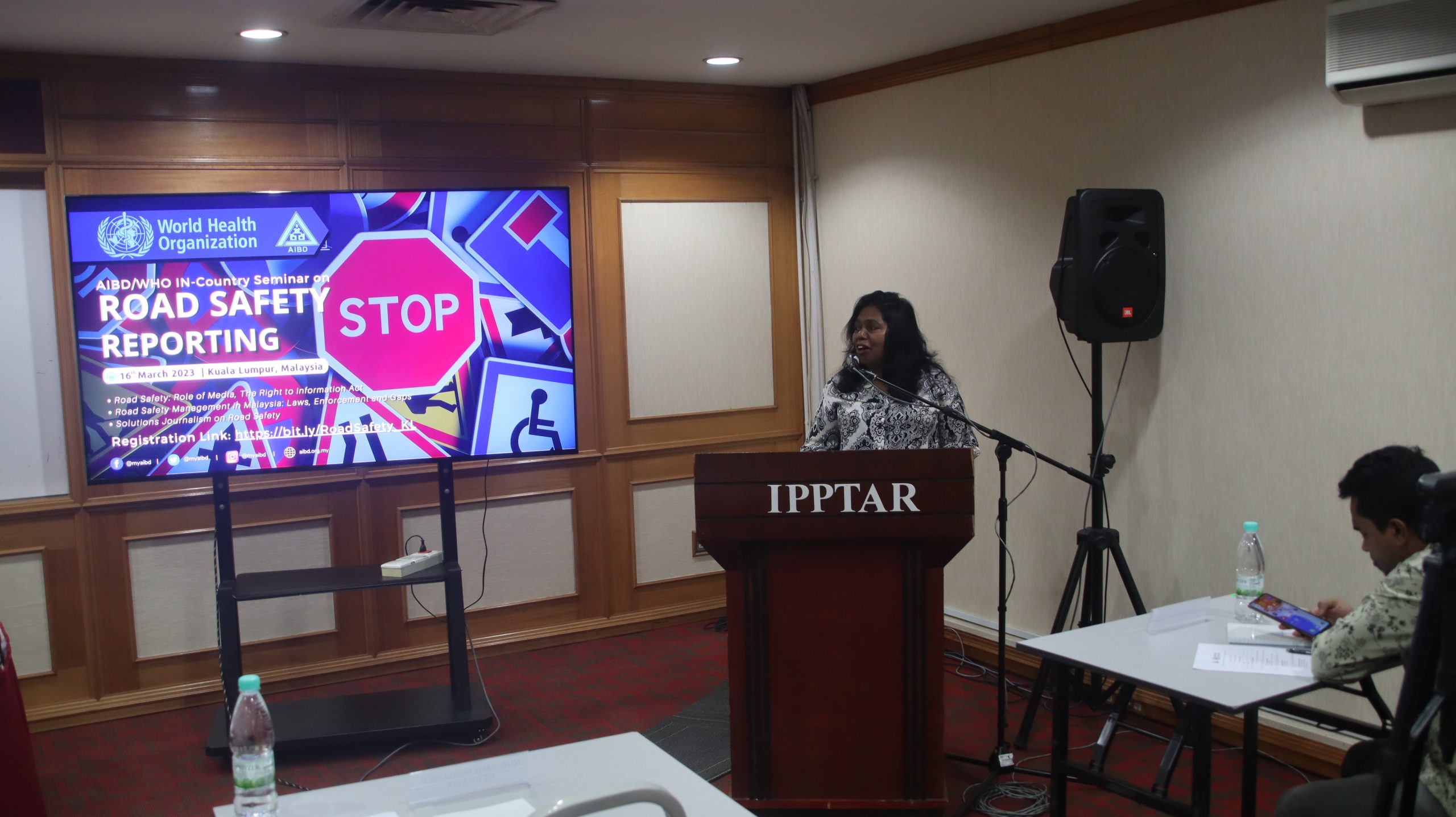 She envisaged that the seminar would culminate in gathering a stronger network of experienced journalists who can act as advocates for road safety reporting in the country.  This would eventually result in producing high-quality news stories that effectively communicate road safety behaviours and the development of a set of training materials that can be used to train other local journalists on road safety issues.
WHO's Road Safety Media Engagement Lead, Mr. Matthew Taylor also shared Road Safety Reporting guidelines from World Health Organisation.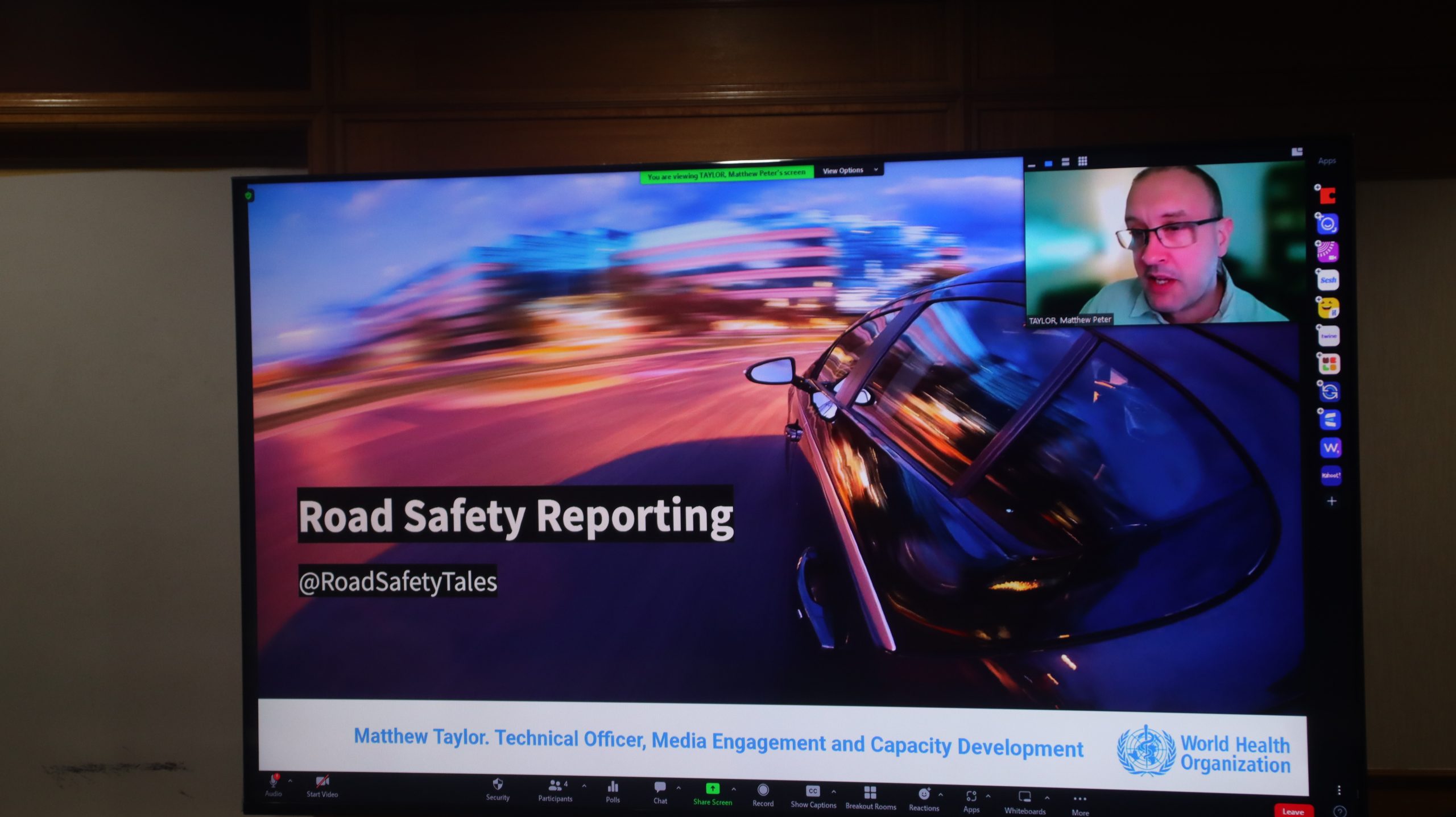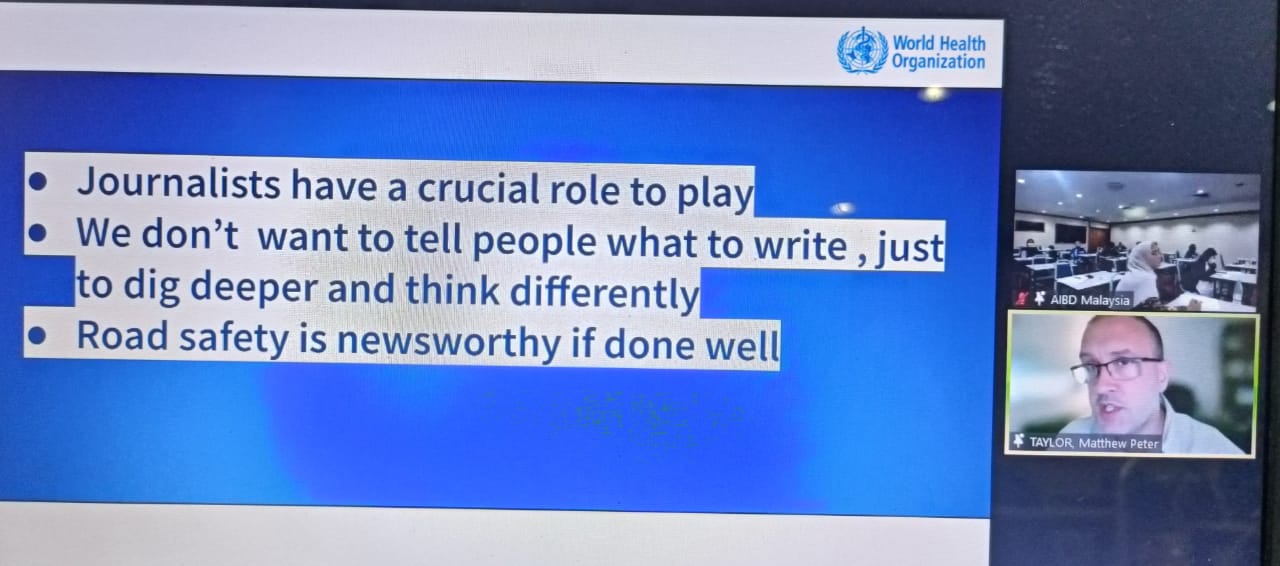 He said the guidelines were produced by Journalists for Journalists.   "It's a guide for journalists who want to tell this bigger story", stressed Mr Matthew.. He also reminded journalists who have a crucial role to play by amplifying Road Crashes which could have devastating impacts of health catastrophe on communities and nations.
Twelve media practitioners representing the electronic and online media organisations as well as non-profit civil society organisations attended the 1-day seminar.  It was a follow-up to last December's 3-day workshop, participated by 16 journalists from Bangladesh, India, Malaysia and Vietnam in Kuala Lumpur.
Other speakers who shared their respective insights at the seminar include Mr. Ravindran Raman Kutty, Director of Startcom Consult in Malaysia; Professor Dr Kulanthyan KC Mani from the Department of Community Health, Universiti Putra Malaysia; Senior Researcher Sharifah Allyana Binti Mohammed Rahim from MIROS, and a Senior Freelance Journalist, Mr. Shahrim Tamrin.
They all emphasized on the importance of reducing the number of fatalities in road crashes in the country, as well as increasing reporting and training for journalists in this regard.