AIBD/UNESCO-IPDC In-Country Seminar on Investigative Journalism: Going Beyond the Headlines
Day 1 AIBD/UNESCO-IPDC Seminar on Investigative Journalism: Going Beyond Headlines 
Tuesday, 9th November 2021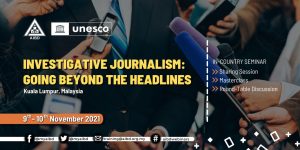 Investigative Journalism indeed went beyond headlines, with a line-up of esteemed speakers, mentors and panelists that presented on varied topics. From 'Investigation through satellite images on environmental crimes' to 'Seeking Truth – setting up investigative reporting' and 'Isn't journalism Investigative?' 
This first-ever physical event AIBD had undertaken since the Covid-19 pandemic, was held in the Sentral Ballroom, Hilton, Kuala Lumpur, with full compliance to Covid SOP. Yet the strict physical distancing could not dampen the mood of Day 1, cracking off with a Masterclass by Mr. Ian Yee, Founder of The Fourth, a media startup. During the first part of the session, Mr. Yee focused on forms of tracking, the right source and risk assessment when undercover for investigative journalism.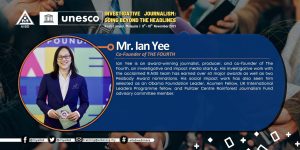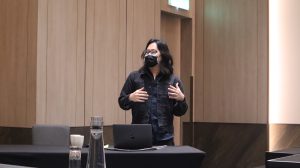 Before moving on to the next part of the Masterclass, he invited a panel of journalists to share their experiences and knowledge in the Expert-Panel Sharing Session. The panel comprised Ms Farrah Naz Karim, Special Projects Manager, Sri Pentas, TV3, Mr Kuek Ser Kuang Keng, Founder of DataN, and Mr Haresh Deol, Co-founder / Editor, Twentytwo13, Co-founder Professional Storytellers & Deputy President of National Press Club of Malaysia.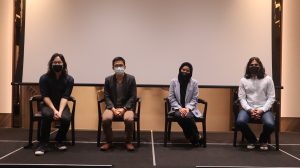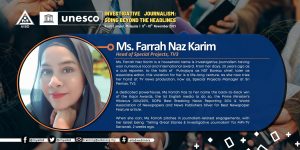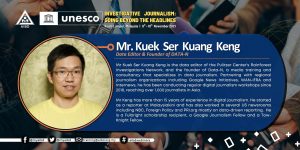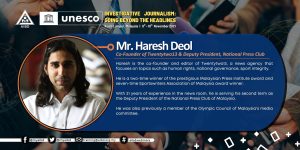 After the Sharing Session Mr Keng ushered in the after-lunch crowd through the world of advanced search techniques, and tools that could hunt for certain filetypes, even through messaging apps such as WhatsApp group chats and Telegram.
A showcase session was held to highlight the projects produced through the first two phases of the AIBD/UNESCO-IPDC joint venture. The main consultant and the mentor of the participants Mr Mark Horvit, Associate Professor of University of Missouri School of Journalism & Director, State Government Reporting Program, gave an overview of the Projects presented. 10 Participants from Bangladesh, Bhutan, Mauritius, Singapore and Seychelles gave brief presentations on various topics.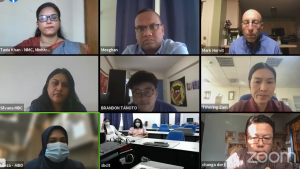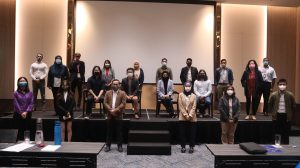 The showcased content will be available to view on the AIBD digital channel TV AIBD.