AIBD/IPDC Regional Workshop on Trauma Management
The AIBD/UNESCO IPDC Regional Online Workshop on Trauma Management was organised from Kuala Lumpur, Malaysia from 19 April to 21April 2021.
34 participants from broadcasting organisations in Afghanistan, Bangladesh, Bhutan, Cambodia, India, Mauritius, Myanmar, Pakistan, Seychelles, Singapore, Sri Lanka and Thailand attended the workshop. The online workshop focused on contemporary approaches and challenges for trauma management for the journalists.
The workshop was conducted by Dr Abeer Saady, war journalist, media trainer and author and Dr Kasi Sekar, Professor & Head, Centre for Psycho Social Support in Disaster Management, NIMHANS, India.
Dr Abeer Saady, delivered sessions on the holistic approach on safety for journalism and Challenges and Threats to on-field crews working in disaster-prone areas & other hostile situations. She quoted many examples and case studies from different countries regarding various challenges faced by on-field journalists and their day-to-day dilemmas and ethical questions. Dr Abeer also highlighted different aspects of trauma management, which effects mental wellness of the journalists.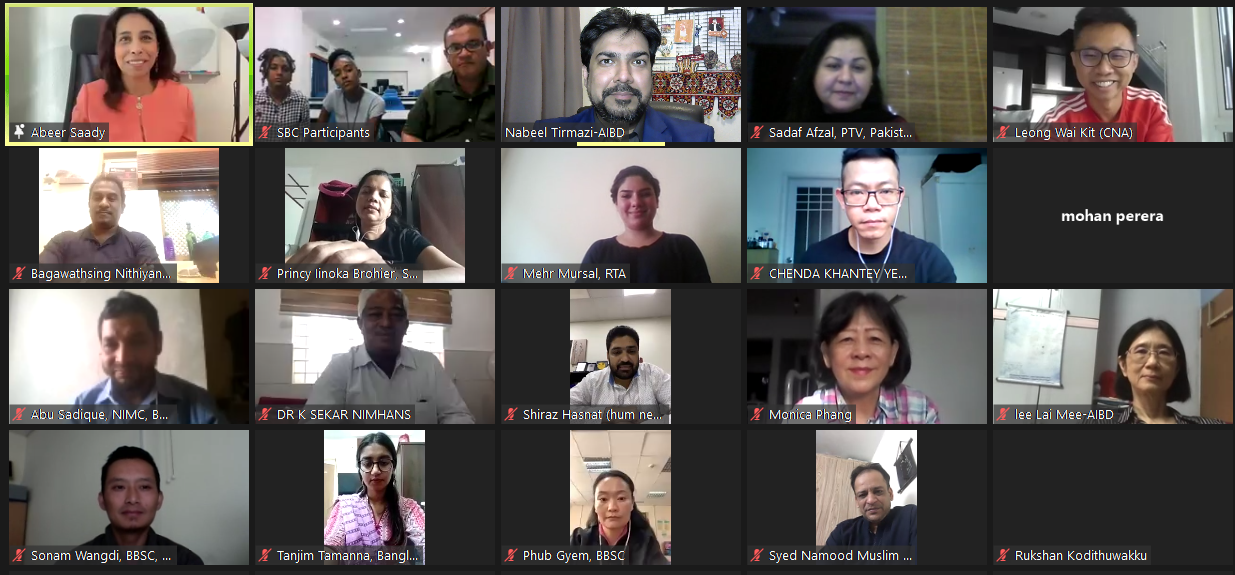 Dr Kasi Sekar the health impact of psychosocial hazards at work. He also talked about various psychosocial tools for life mapping, assessing psychosocial vulnerability and work environment and functionality.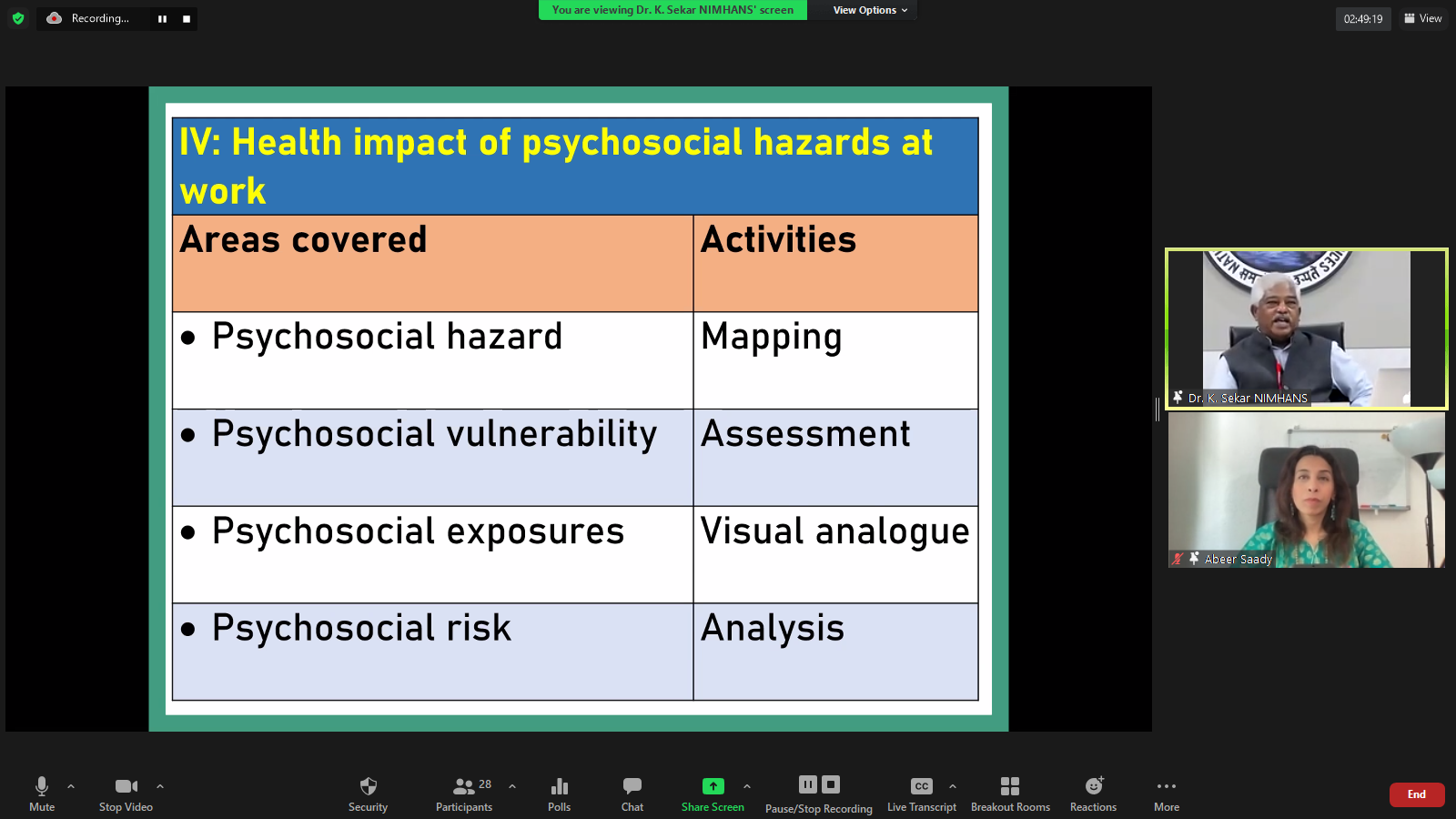 During the workshop, the participants did various group activities to talk about their own challenges regarding the subjects discussed and explored solutions to them. This online workshop was a part of AIBD/IPDC regional activities on safety for journalists. The follow-up workshop will be on Digital safety from 28 to 29 April 2021.