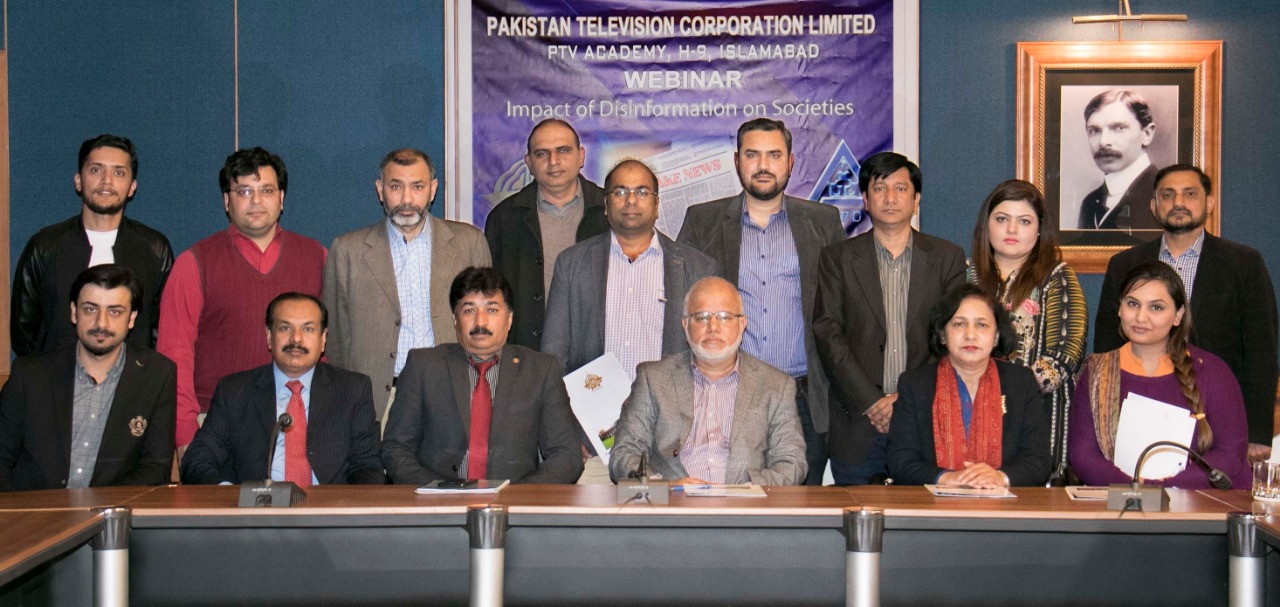 Impact of Disinformation on societies
AIBD and Pakistan Television Training Academy organised an online workshop on the impact of disinformation on societies. The event was held in Islamabad at Pakistan Television Headquarters while the webinar was hosted from AIBD Secretariat in Kuala Lumpur, Malaysia.
Eighteen news editors, producers and reporters from PTV News and PTV World participated in this event which was focused on how to minimize the impact of disinformation. Managing director, Mr Aamir Manzoor and Chief of News & Current Affairs of PTV, Ms Katrina Hussain were also amongst the participants.
The discussion examined various challenges of linear and online broadcasters and analysed different case studies from other countries to counter the negative impact of disinformation and misinformation disseminated through new and traditional media.
Dr Rama Chandaran Ponnan, senior Broadcaster and media trainer along with Mr Nabeel Tirmazi, programme manager, AIBD, delivered their presentations on the subject.
Special focus was given to the online presence of reliable and authentic information posted by the public broadcaster. The workshop also discussed the psychology of social media users on sharing non-credible information.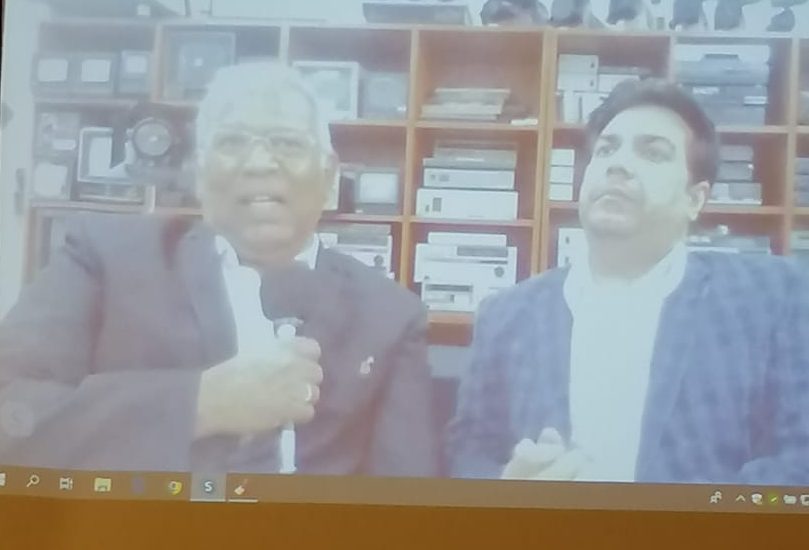 The consultants discussed various censorship models and how public broadcasters should have an effective and efficient communication and information sharing mechanism with the government departments along with the media regulatory authorities. Participants were also of the view that strict regulations should be imposed to control and monitor of fake news.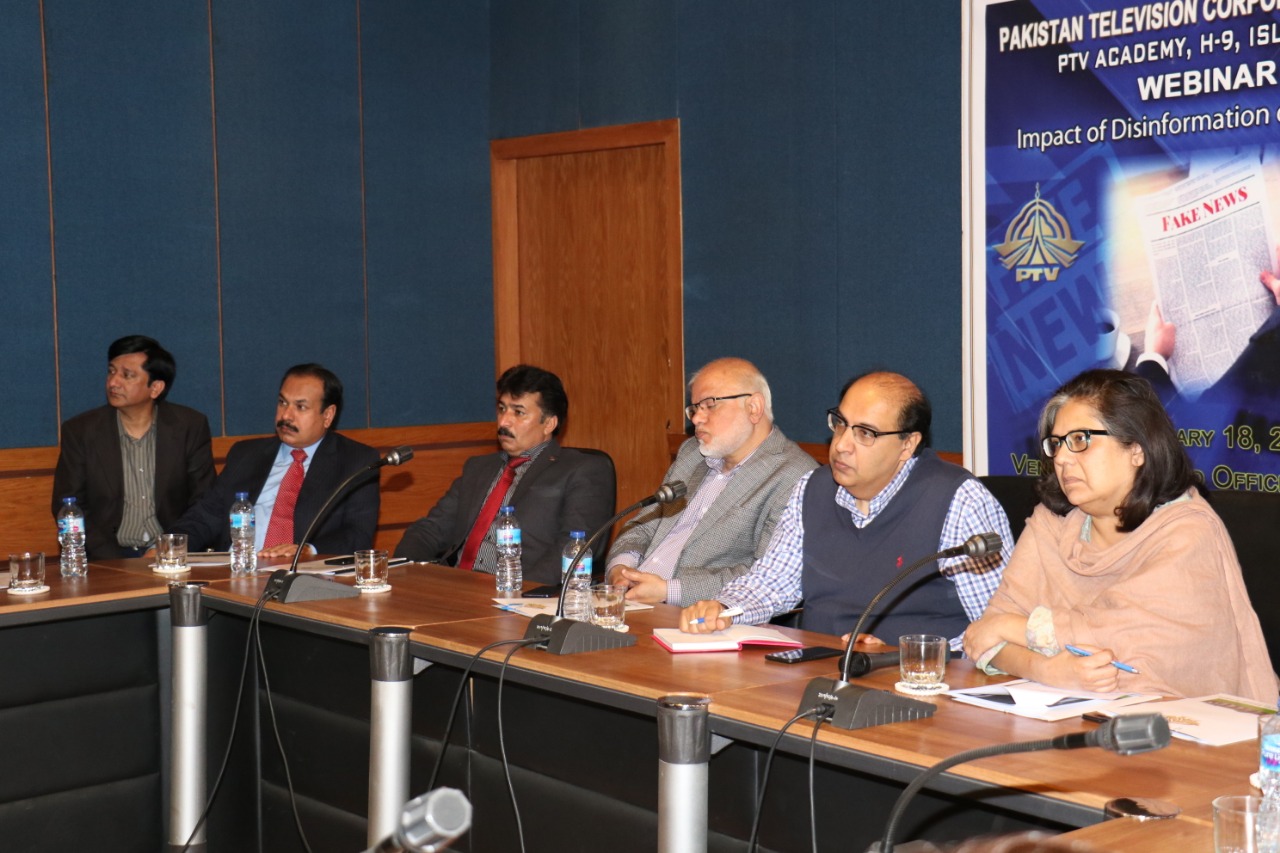 The workshop was well-received by the participants and they agreed that public broadcasters have a huge responsibility to spread awareness amongst the masses about the ill effects of fake news on societal development. Mr Aamir Manzoor, MD PTV, appreciated AIBD's efforts and suggested that more physical and online workshops should be organised for the capacity building of local broadcasters. He also mentioned that he is looking forward to the regional research results conducted by AIBD on Disinformation.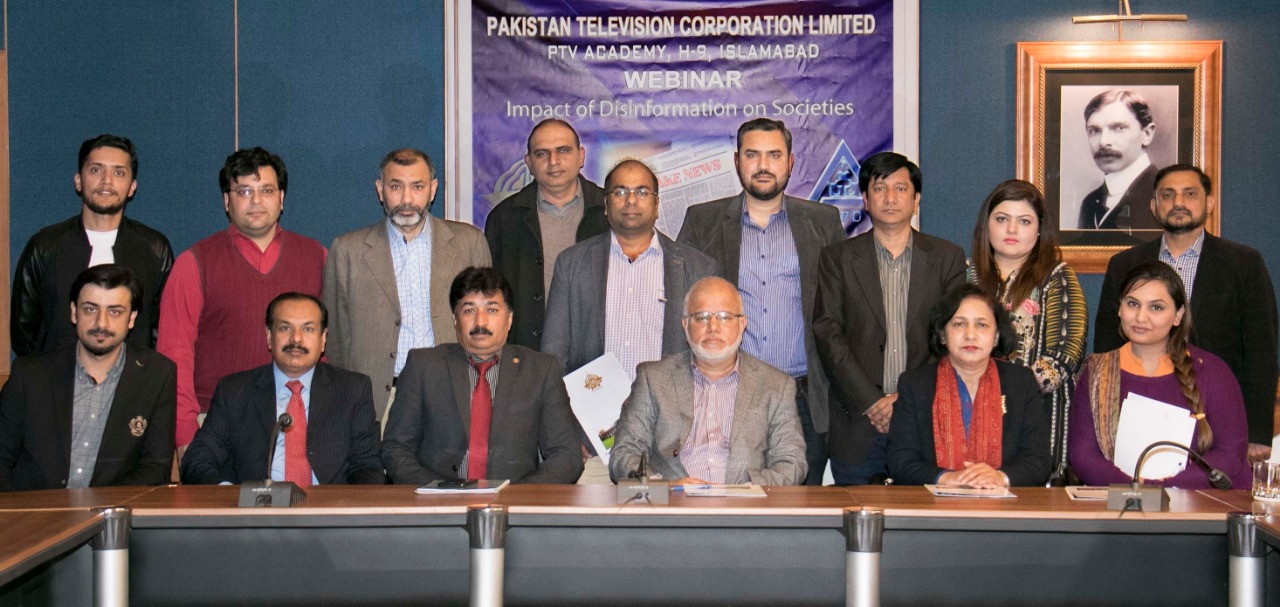 This workshop was reported on all channels of Pakistan Television Corporation.