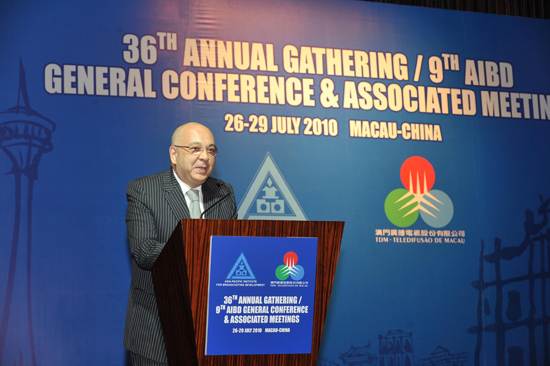 Remembering Manuel Gonçalves
AIBD has lost a prominent and competent media professional, and a dear friend, Mr. Manuel Gonçalves, who has died aged 57. Manuel Gonçalves was Vice-chairman and CEO of TDM in Macau from 1996 to 2011
.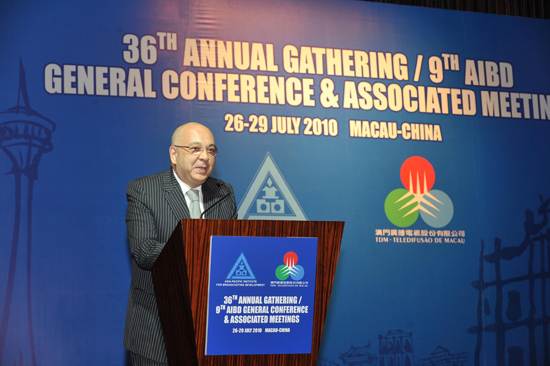 AIBD Director Yang Binyuan expressed deep sadness at the news and said this was a great loss to the AIBD family. "On behalf of the AIBDand our members and partners, I wish to convey our deepest sympathies and heartfelt condolences on the demise of the late Manuel GONÇALVES. His vast contribution in the field of broadcasting will be deeply missed."
Always true to himself, Mr Gonçalves, a man of vision with brilliant insight, perceptive and generous sense of humour, inspired media professionals around the world with his dedication, expertise and innovative spirit.
During his tenure in TDM Mr Gonçalves was responsible for a major shakeup of the Macau public broadcaster. He devised a strategy to implement terrestrial digital broadcasting which increased the number of TV channels from two to six, set up a satellite channel and initiated a series of cooperative projects with Chinese mainland TV stations and Portuguese-speaking broadcasters.
He was also responsible for organising a series of major international events such as the 2009 Asia Media Summit and the AIBD General Conference of 2010.