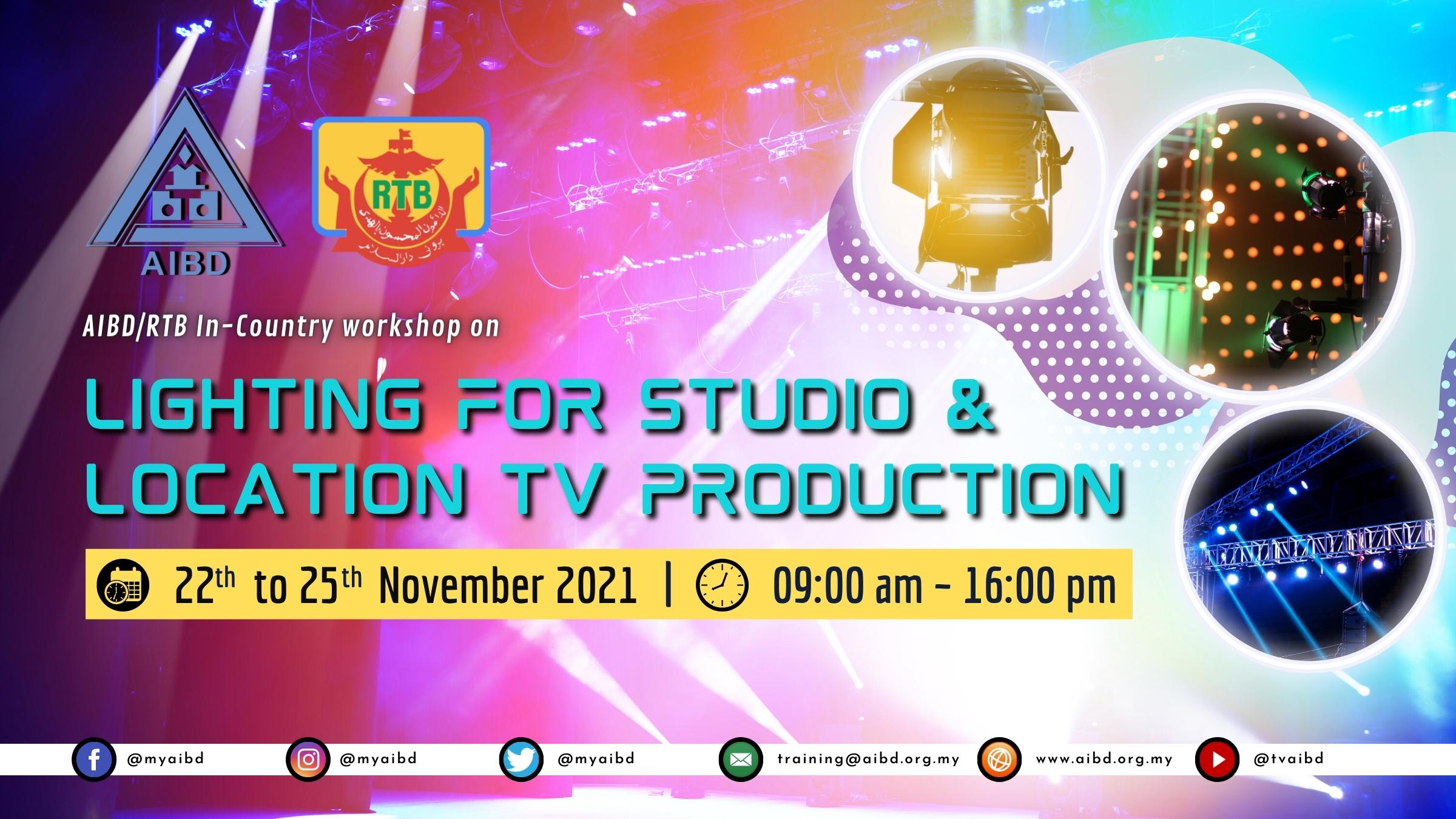 AIBD/RTB In-Country workshop on Lighting for Studio & Location TV Production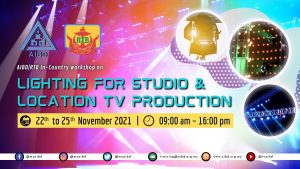 Introduction
If the technical or lighting operator are new to TV production, they might not have a sense of why lighting is so important for studio and location TV production.
On the other hand, if the operator have more experienced with lots of years in news and studio work, they might understand a lot about basic issues of controlling contrast and exposure but still not have much experience with anything more than flat studio lighting and creative lighting set-up.
The real key to create acceptable and fine lighting is not only to simulate reality, but to communicate the proper mood and feeling to the viewer. The operator need to know more than just basic techniques and an understanding of how certain looks communicate to viewers. To develop an artist's eye for light, shadow, color and techniques for reproducing them.
This online workshop is a way to deliver through the world TV lighting in a fairly methodology way so that the course participants could build an understanding of the "why" behind the "how-tos".
A Lighting for Studio & Location TV Production is a short online workshop that develop safety, basic and creative skill mind set for TV production lighting set-up.
This workshop content was developed and structured mainly for technical operators' practitioner in the studio or location productions encompassing safety, basic and creative lighting set-up.
Aims
This training will enable participants to understand clearly why lighting is so important to great TV production. Case study will also discuss as an example in this workshop.
Objectives & Techniques in lighting setup
Enable Participants to better understand what the camera sees
Enable creative approaches in lighting setup
Enable participants to analyze the level of lights on the subject
Enable participants to apply the use of grips and materials
Choosing the right lighting equipment for the specific production.
At the end of the workshop, the participants will be able to:
Apply general knowledge of lighting to work activities.
Identify the types of lighting specification for TV production.
Perform rigging practices, focusing different lighting angles and the function.
Prepare and setup acceptable Studio & Location lighting to meet TV production requirement.
Profile of Participants
At least 2-3 years experienced Technical TV operation.
Ability to Understand, Speak and Write in Malay and English