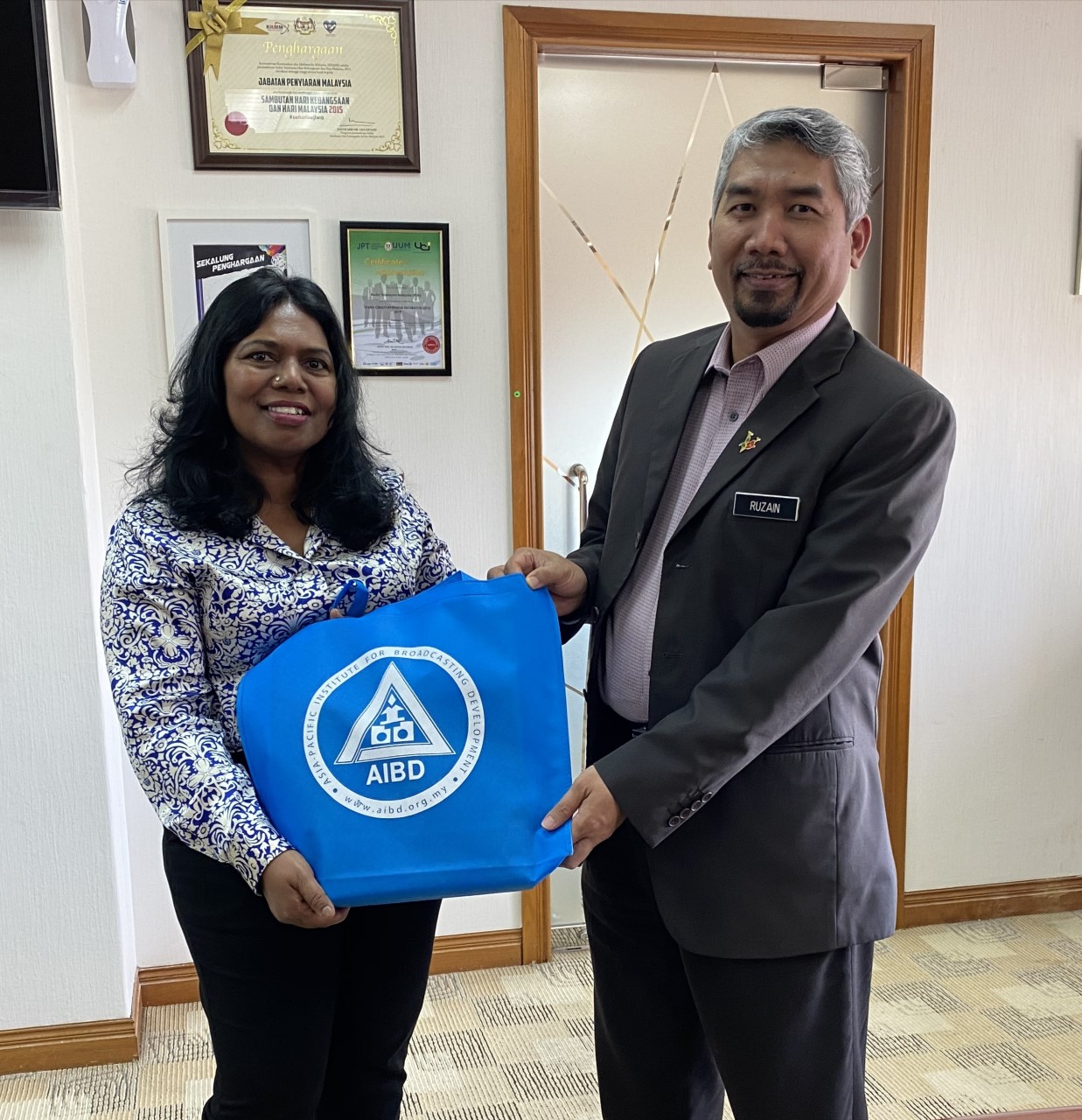 AIBD Courtesy call on Director General RTM
AIBD Director, Ms Philomena Gnanapragasam, paid a courtesy call to the newly appointed Director General of Radio Television Malaysia (RTM) yesterday. Datuk Ruzain bin Idris comes to the media industry with a wealth of experience having served abroad as well as in several government ministries in several portfolios.
AIBD is looking forward to looking to working closely on several key areas with RTM to boost the media industry. We take this opportunity to wish Datuk Ruzian Idris a productive time ahead.