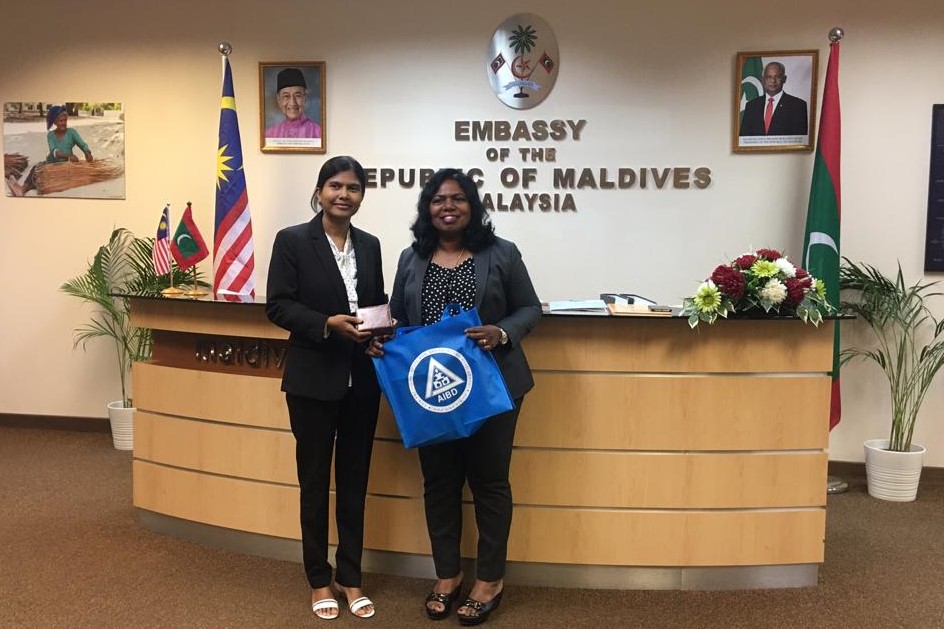 AIBD Director Calls on Maldivian Ambassador to Malaysia
The Director of AIBD, Mrs. Philomena Gnanapragasam, called on the Ambassador of Maldives in Malaysia, Her Excellency Visham Ali in Kuala Lumpur on 4th November 2019. The meeting was part of the series of courtesy visits that the new Director is making to rebuild AIBD's networks and partnerships.
The Director highlighted that Maldives has been a member of AIBD for a long time and appreciated the efforts in supporting the activities of AIBD. She said that AIBD is launching new initiatives and activities, exploring opportunities so that the member countries and organisations are benefitted in the end.
Ms Gnanapragasam briefed the Ambassador on some of the key activities being undertaken by AIBD, such as Angkor Anti-Fake News Initiative, Asia Media Summit 2020 in Nepal and Information Ministers' Conclave in Samoa next year among others.
Congratulating on her appointment, the Ambassador reassured Maldives would remain an active partner and a member of AIBD. Her Excellency stated the need for assistance on adjusting and adapting to constantly evolving technology and reiterated the importance of AIBD's role in providing this assistance.