AIBD Ready to Help Members in Capacity Building
The Asia-Pacific Institute for Broadcasting Development (AIBD) is ever ready to help our members in realizing their training needs and capacity building in the broadcasting arena.
Director, Ms Philomena Gnanapragasam said AIBD as an international media training institute, will facilitate relevant technical training workshop to prepare our members in facing the broadcasting industry challenges in tandem with the 4th Industrial Revolution (4IR).
She made these remarks during a benchmarking study meet-up with a 4-member delegation from the Training Centre Division of Television Republic of Indonesia (TVRI) or PUSDIKLAT at AIBD's premises in Kuala Lumpur.
In the pipeline, AIBD will collaborate with TVRI to hold In-Country workshops on Hybrid-DBBT, Data Journalism and Mobile Journalism or MoJo.
Led by the Head of PUSDIKLAT, Ms Ade Wandina Siregar, the Indonesian delegation was briefed on the 18 Procedures of ISO 9001:2015 which certified AIBD as an International Standards Organisation under the category of quality management system.  The Institute was assessed and certified for carrying out the various activities including training, consultancy, publication, content production, conference and workshop organization.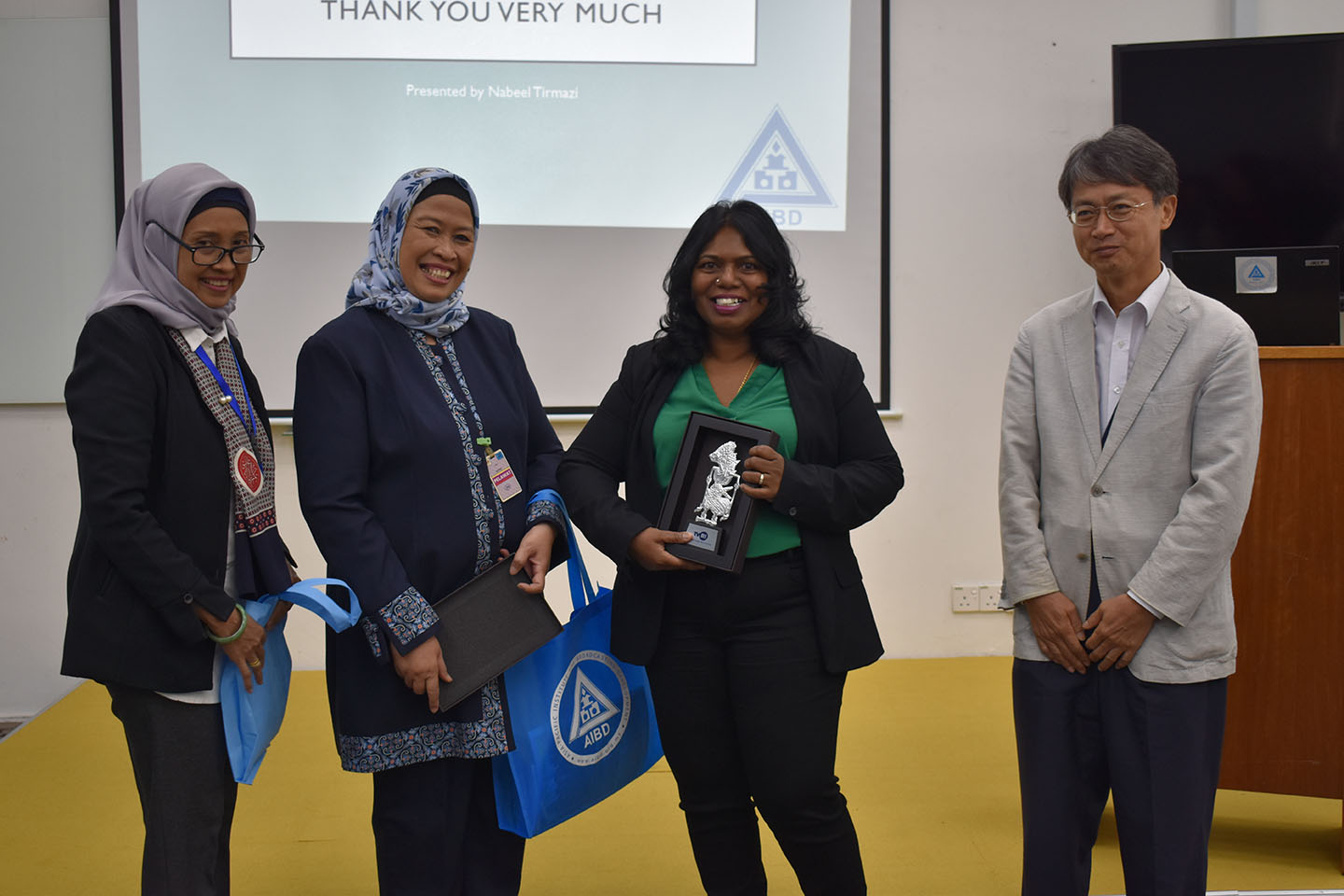 AIBD's programme managers also shared the various training programme modules and activities including the Asia Media Summit (AMS) conference which is the flag-ship event of AIBD.
PUSDIKLAT hopes to improve its management of the entire training programme starting from Evaluation, Planning, Implementation and Utilization of training facilities optimally with the knowledge gained from the benchmarking study meet-up with AIBD.