Visit to the Community Media Foundation (CMF) Centre
The AIBD officials also visited the Incheon Community Media Foundation (CMF) Centre in Seoul and interacted with the officials there. The officials from the Centre made a detailed presentation about the Foundation, and their roles and responsibilities.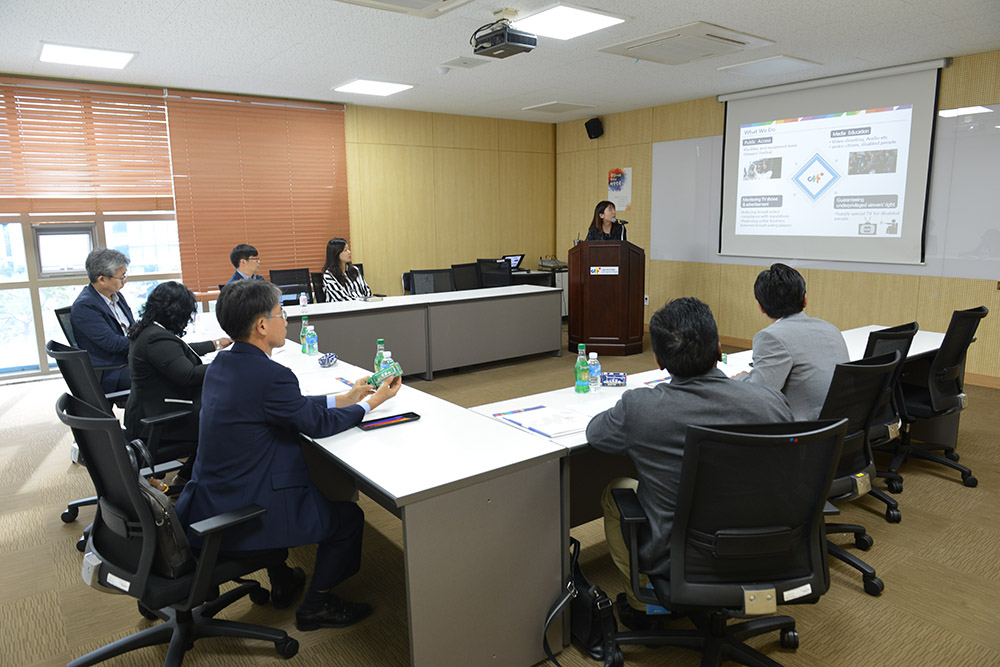 Among many initiatives the Foundation provides media education support to every layer of the society, including people with disabilities.
The Centre in Incheon has state-of-the art facilities like recording studios for both audio and videos, Virtual Reality and Drone Shooting facilities, and Multi Channel Network (MCN). All the facilities are provided free to public. They also collaborate with Universities and broadcasters.
The AIBD Director said that the media literacy efforts by CMP was an interesting concept to be replicated by other member countries. She added that CMF should invite media people from other countries to showcase their initiatives on fostering media literacy. "I will definitely talk about this concept to our partners and members," Ms Gnanapragasam said.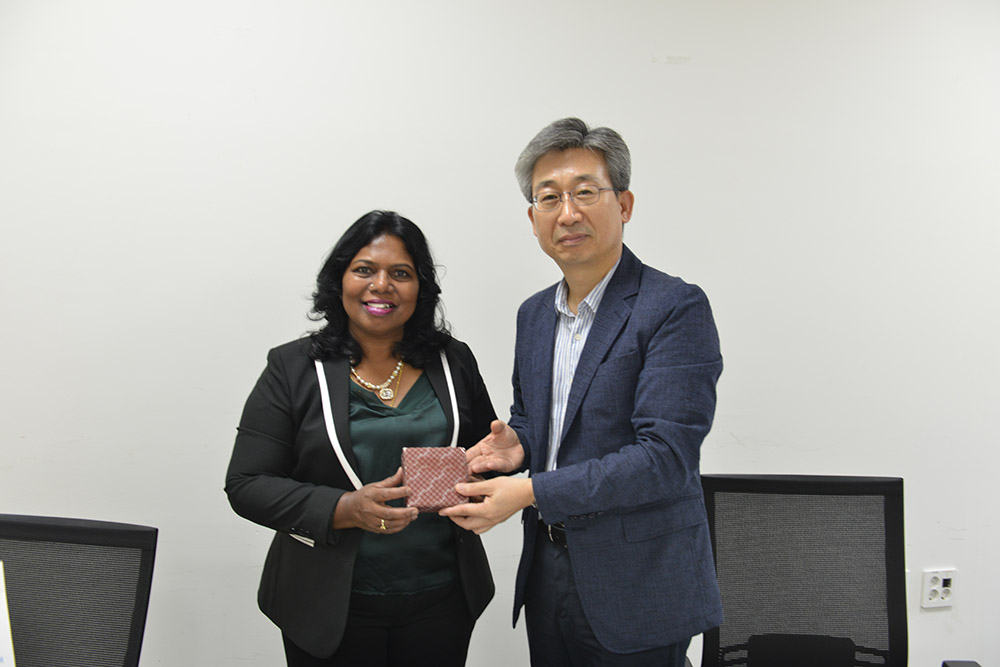 The above meetings were made possible through the efforts of Mr Bae, Jung Seob, Special Advisory Officer to AIBD from Korea.