AIBD / ABU Workshop on OTT & IBB Technologies for Broadcasters
The regional workshop on 'OTT and IBB Technologies for broadcasters' organised by Asia-Pacific Broadcasting Union (ABU) in collaboration with Asia-Pacific Institute for Broadcasting Development (AIBD) was held in Kuala Lumpur, Malaysia from 29 September to 1 October 2015. The workshop was designed specifically for broadcast engineers / technicians / programme personnel / managerial personnel associated with new media technologies.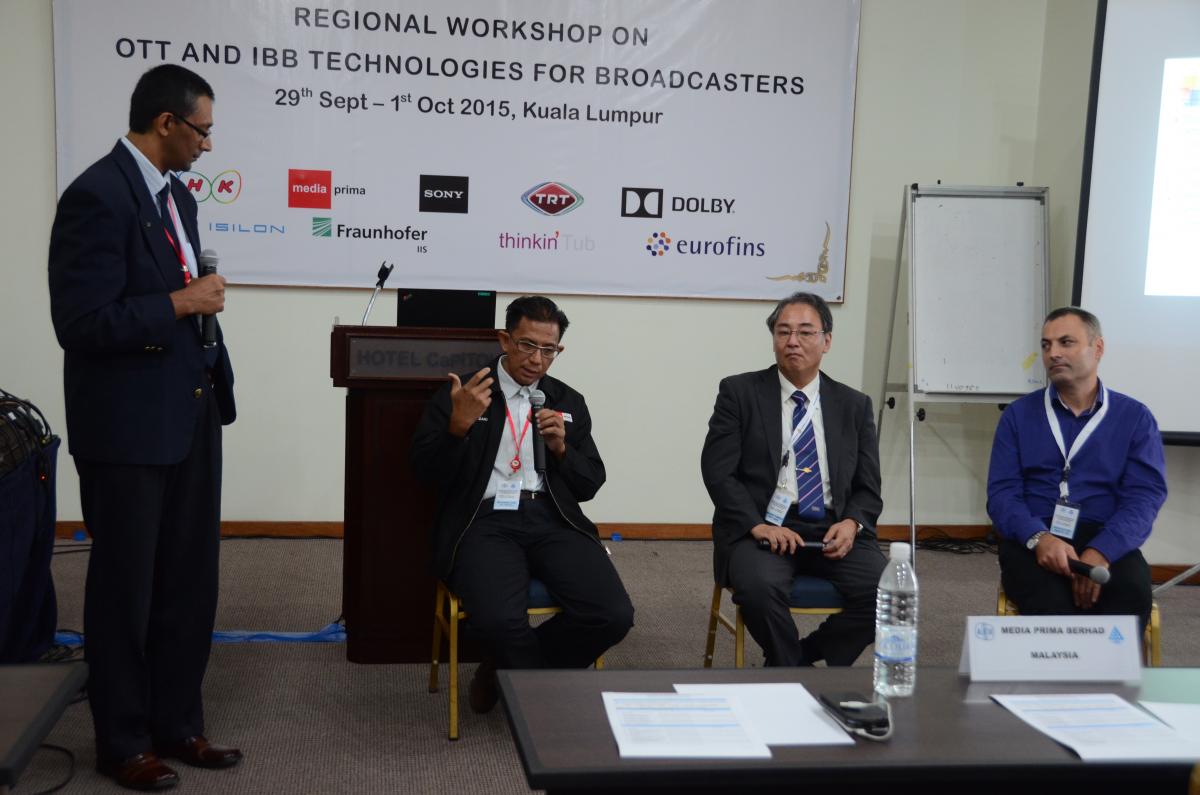 This three-day workshop was conducted by experienced broadcast personnel and experts from the industry. Mr Masaru Takechi from NHK, Japan gave a brief introduction about the OTT and IBB for broadcasters. He also highlighted the ITU WP and standardisation summary of work.
Mr Keith Potter from Digital TV labs explained about the interoperability challenges on HbbTV and shared case studies from Australia, New Zealand, UK and Poland.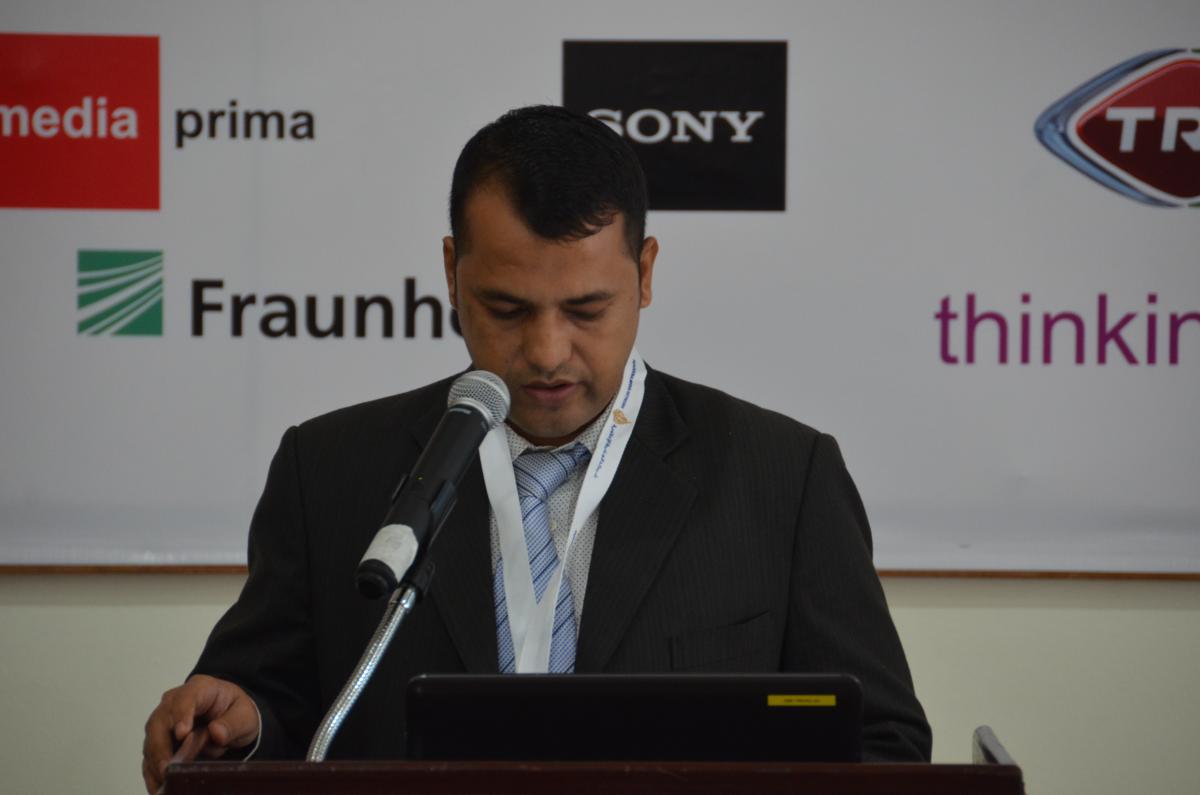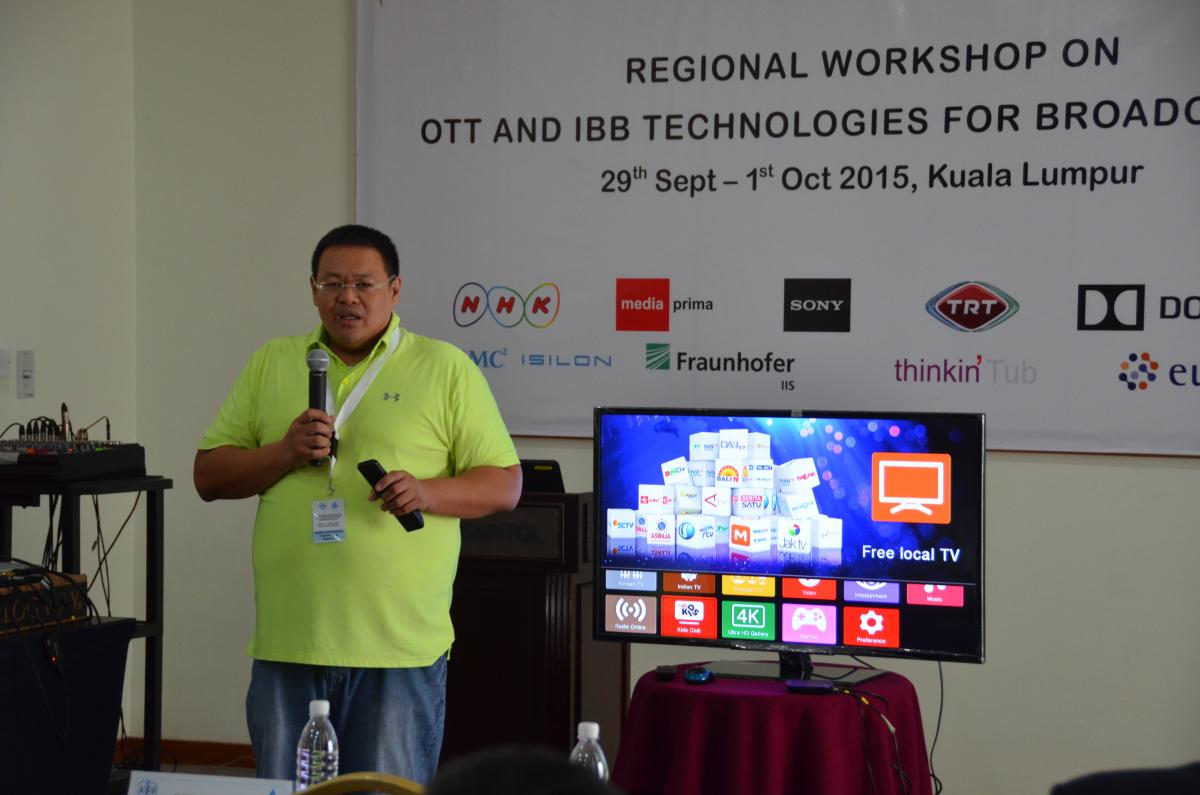 Immersive audio experiences in OTT and HbbTV services were discussed by Mr Jerry Gui from Dolby, Singapore. He gave an example of how HbbTV works and showed how viewers can change the position of the camera while viewing an event. He also talked about Dolby audio for mobile application.
Mr Hairi from Thinking Tub Media shared his experiences on monetising content while using OTT technology.
Mr Zulkhairilishamuddin from Media Prima shared their experiences about the HbbTV. He said it was designed keeping the broadcast point of view and with additional information. He also shared the challenges and opportunity faced by their organisation. He informed that their OTT platform called tonton has more than 5 million users and 700 thousand active visitors on a daily basis. Media Prima's HbbTV trial transmission is currently being done from KL tower.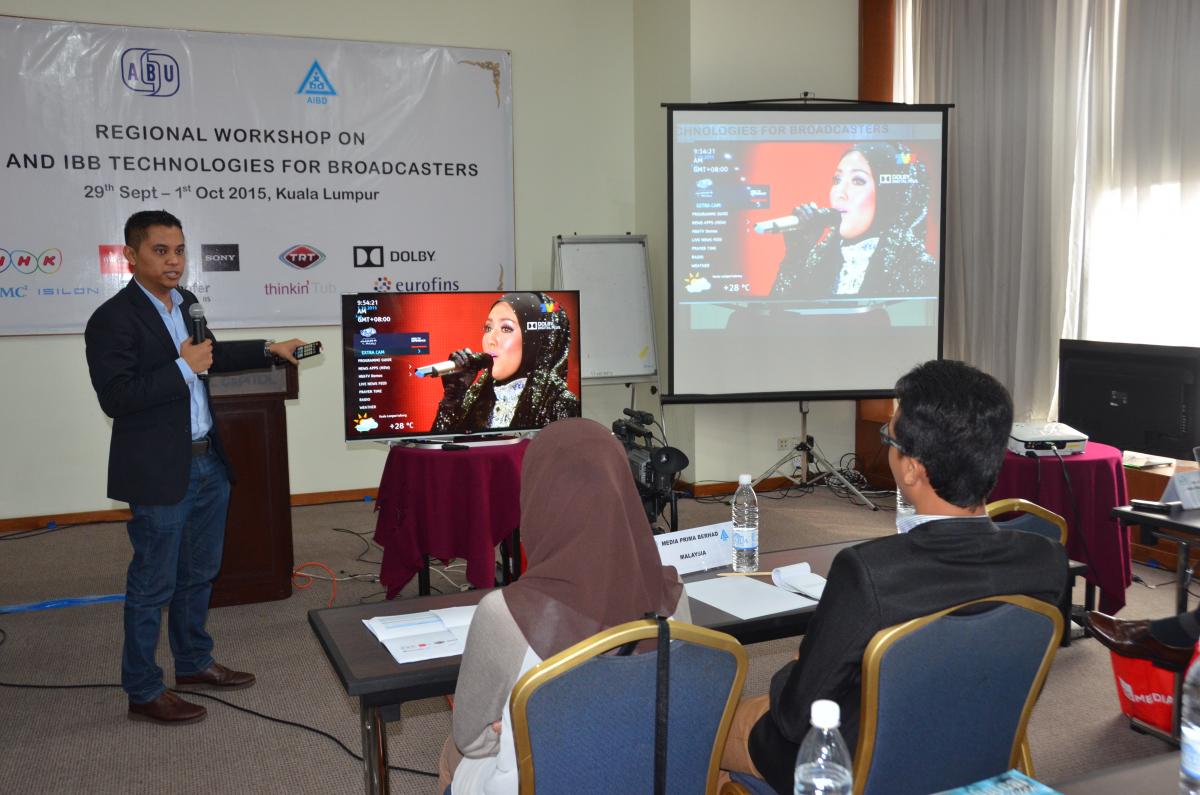 Dr Amal from ABU summarised the session and said "content is not the only King, we need a good transport medium to bring content to the audiences". He said mobile broadcasting is successful only in Japan and Korea. The reason for their success can be attributed to their knowledge of the audiences.  He also moderated a panel discussion on: "Is linear TV dead". The panellists were representatives from Media Prima, NHK and Digital TV labs.  The expert from Media Prima, said that content is king and if you have a good content people will buy whatever is the platform. He said linear TV will not die, the number of viewers may go down but it will still have its audiences. They also discussed the challenge of human resources faced by broadcasters.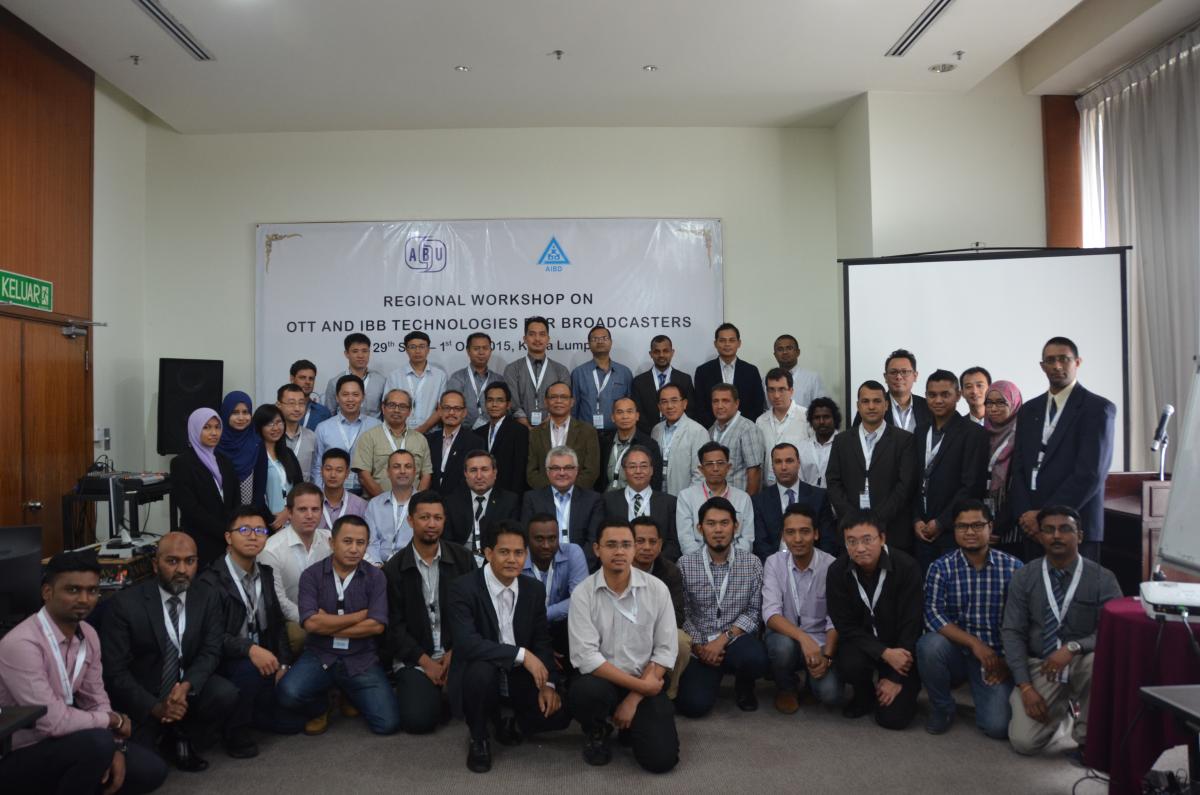 The workshop was attended by 63 participants from 26 organisations representing 15 countries and regions. The speakers for the workshop were from Fraunhofer IIS, NHK, Media Prima, Sony, Dolby, Thinking Tub, EMC² Isilon, TRT and Digital LabTV.