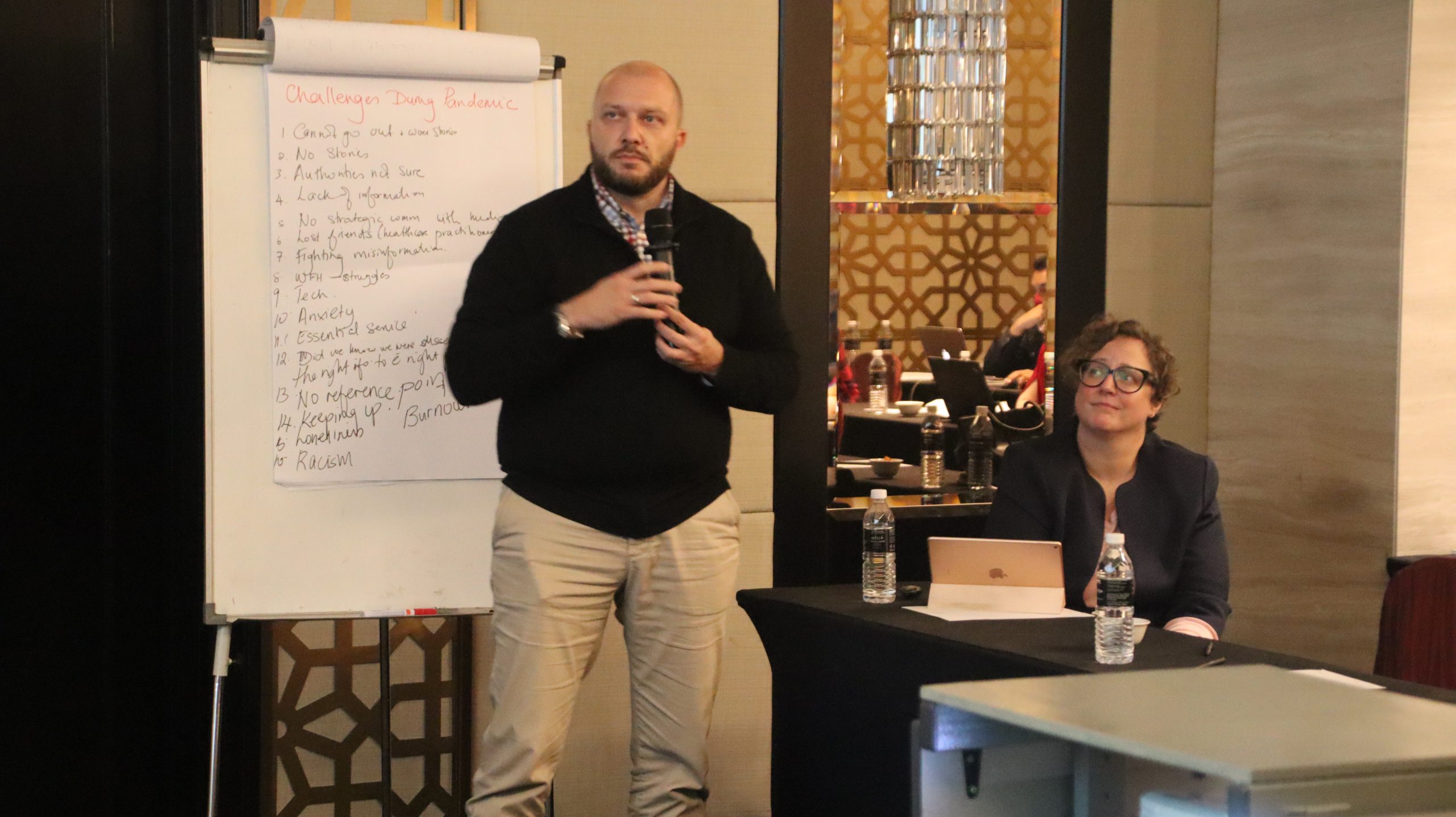 Day 2 – KL Health Journalism workshop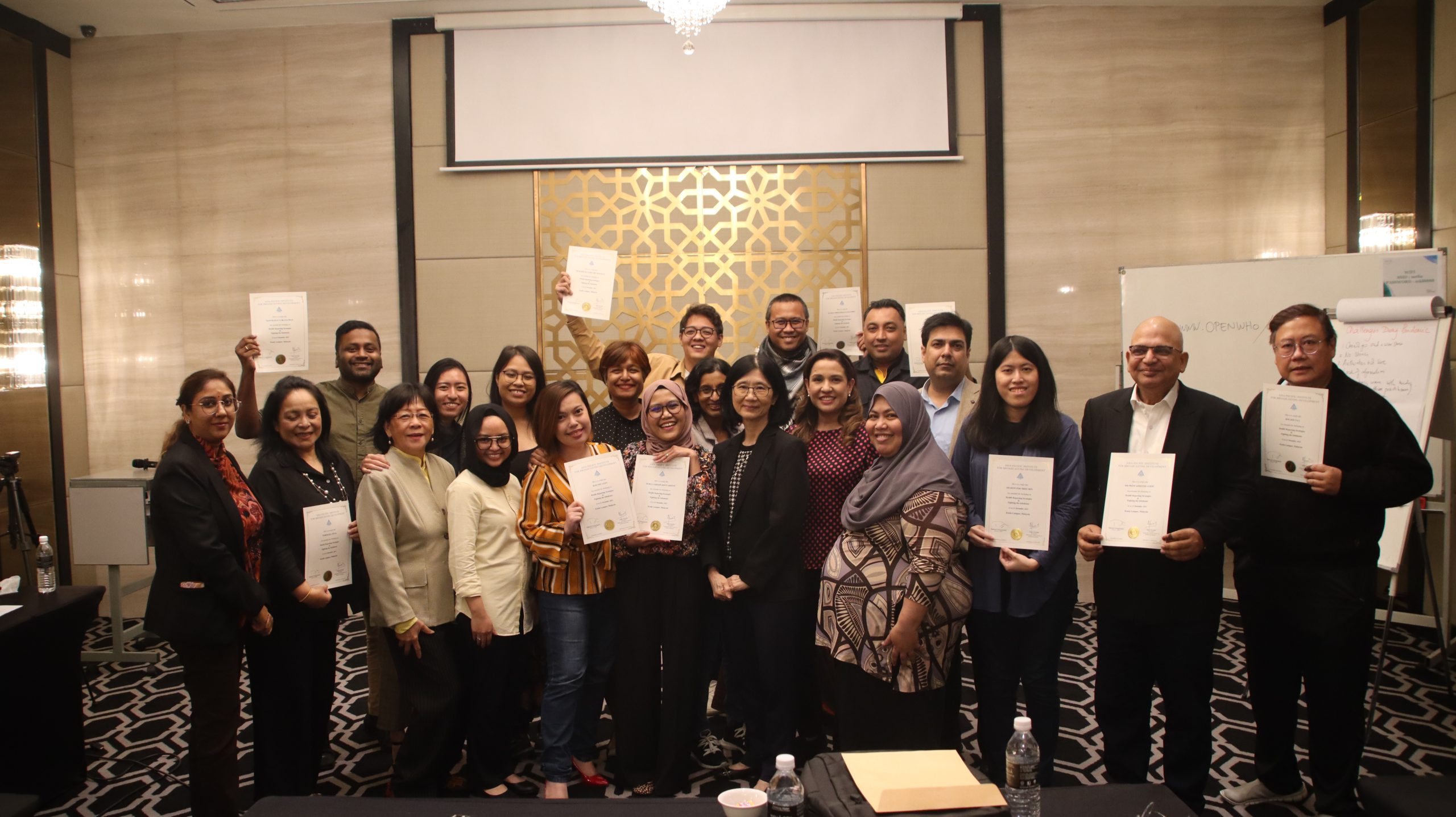 Media are the "watchdog" for being the 'eyes" and 'ears" for other agencies.  Hence, media have the influential roles to convey message through various platforms and methods. This is particularly so in time of crisis, disaster and emergency.
Head of Zoonoses Sector, Disease Control Division, Ministry of Health Malaysia, Dr Rohani Jahis said media plays a crucial roles in disseminating messages of the Ministry timely to reach both the "affected" and "non-affected" communities through targeting risk communication; share and exchange information and questions; create and maintain a dialogue in order to empower people and to take action; to reduce anxiety and fear.
She stressed that "Health" is the main issue of the Ministry. Hence, the Ministry needs to continuously in collaborating with the media and other strategic partners to share information and ensuring community empowerment.
Dr Rohani Jahis was sharing on Strategic Relationship with Media and Meeting the National Health Challenges and Goals on Day 2 of the AIBD/WHO workshop –  Health Reporting Strategies and Fighting the Infodemic in Kuala Lumpur today, 22 November 2022.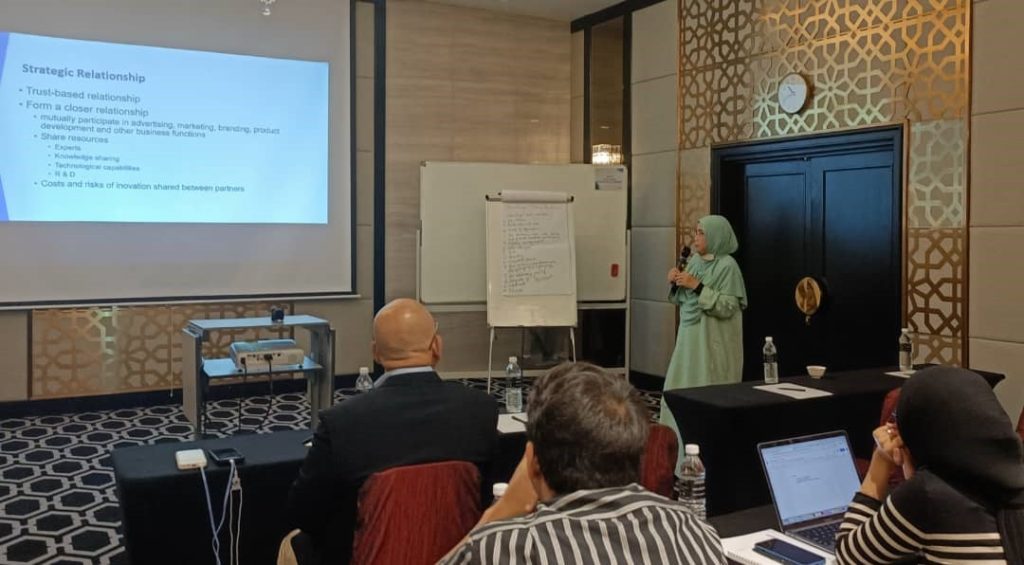 WHO Strategic and Risk Communication Specialist, Mr. Djordje Novakovic, echoed that collaboration with the media is one of the most important aspects of health promotion and public health.  This is because WHO sees the media as a key partner in communicating health-related issues and promote health seeking behaviours among the population.
Therefore, media plays a key role in delivering knowledge and information, helping organisations like WHO to reach broader audiences to help protect their health.  "WHO and the media foster open, transparent and timely communication that enables the public to make informed and better decisions about their health", stressed Mr Djordje.
Ethical journalism in health based on fact makes a difference. Hence, media should seek the truth and report it, act independently, to minimize harm, accountable and transparent.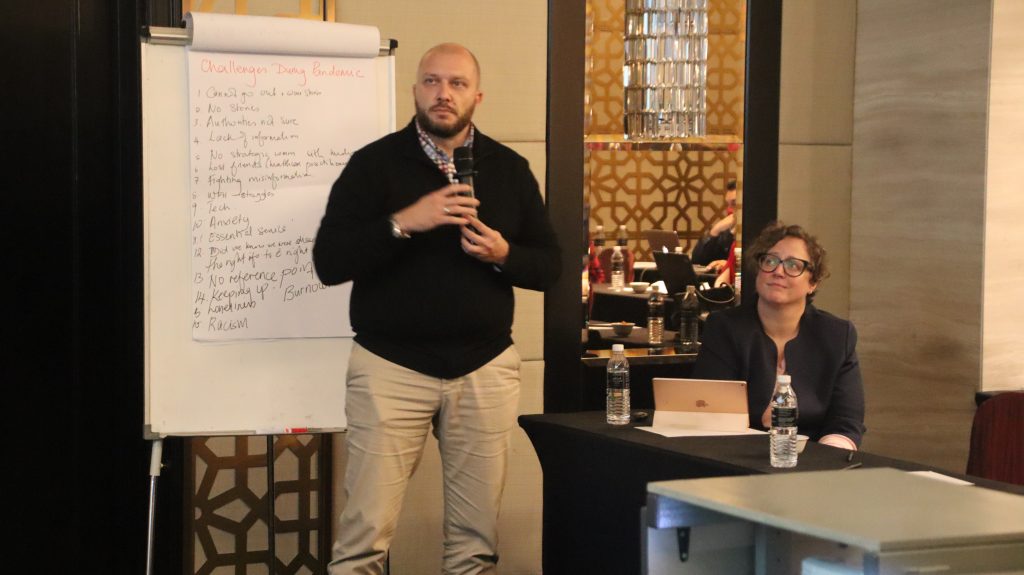 He also shared data collection especially multisource data collection is crucial to public health communication. This is to facilitate analysing the most pressing issues communities face that may impact behaviours and perceptions; understand and include different voices, particularly vulnerable and marginalized groups; support management of the infodemic; map and fill in existing information voids.
He added that in a nutshell, comparing and synthesizing multiple data inputs across several topics increases validity and reliability of the information while the
overarching goal is to produce actionable insights that are grounded in evidence to guide reporting.
Principal of UK-based Marble Global, Ms. Amy Wright shared on the new globalised and digitized information eco-system and its impact on health systems.
She said technology has changed the way information is produced, distributed and consumed, citing that infodemic thrives online and offline which require a whole-of-society and whole information ecosystem approach. Hence managing the infodemic has become more challenging with more rapid spread of mis and disinformation through digital media and infodemic management will help us better manage the pandemic and more quickly tackle new and resurgent health threats.
"We also need to adapt to the new individual reality by challenging our assumptions on what people want and how people experience public health prevention activities and interactions with the health system besides to adapt public health preparedness and response activities accordingly", reiterated Amy.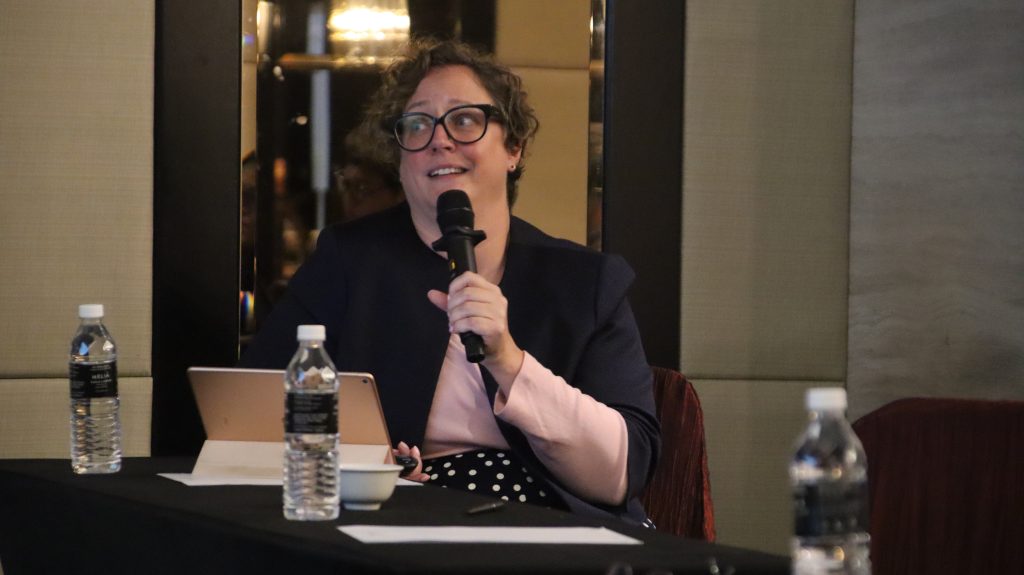 She also talked about social listening for Infodemic Management which is to improve public health outcomes.  She also shared on the tools and technologies to do data analysis. She also advised media to do fact-checking; debunking fake news and viral hoaxes and verify their stories before publishing.
MOH's Consultant of Public Health Physician and Chairperson of Covid-19 Strategic Communication Committee, Disease Control Division, Dr Rosnah Ramly says systematic use of risk and evidence based analysis and approaches is one of the methods on infodemic management.
She said shift actions were taken by the MOH Malaysia by establishing the Strategic Communication Committee at Headquarters and State levels besides forming the viral media response team during COVID-19 Pandemic.
Officers from Health Minister's and Director General's Offices act as advisors to sit in the Committee to regularly share and clarify information based on issues besides meeting with the respective State Health Departments for latest updates.
Dr Rosnah said all individuals need to adopt to the new norm by living with the COVID-19 virus while the nation is moving towards endemic. Those suspected to be infected with COVID must follow six procedures of "TRIIS" to contain the spread of the virus.  TRIIS stands for Self-Test, Report test results status, Isolate oneself, Inform all close-contacts, Seek medical attention and updates status-reports onto MySejahtera, if text result is positive.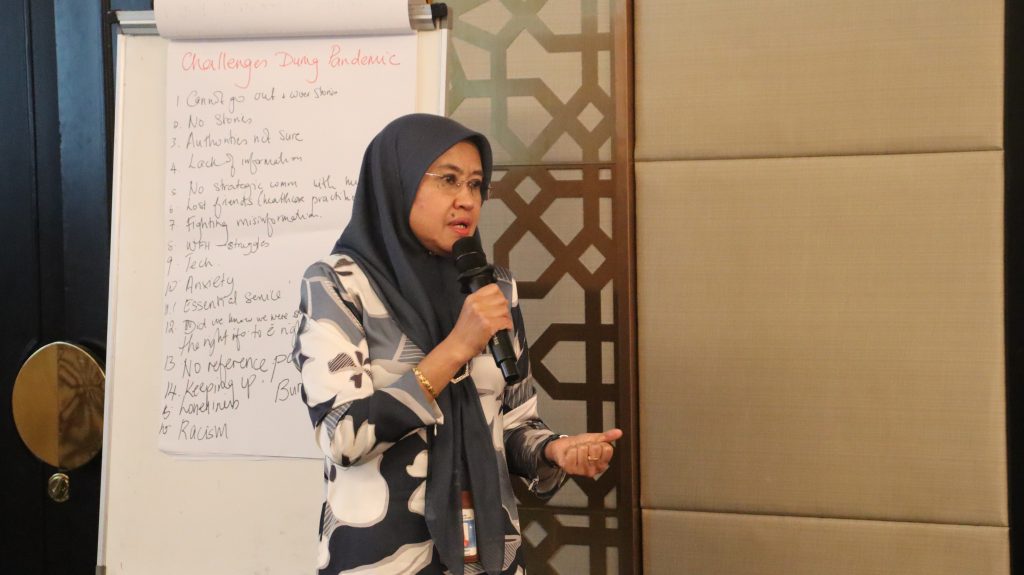 She also disclosed that there is a hesitation for 2nd booster from the communities based on the reflection of the low percent reports received.