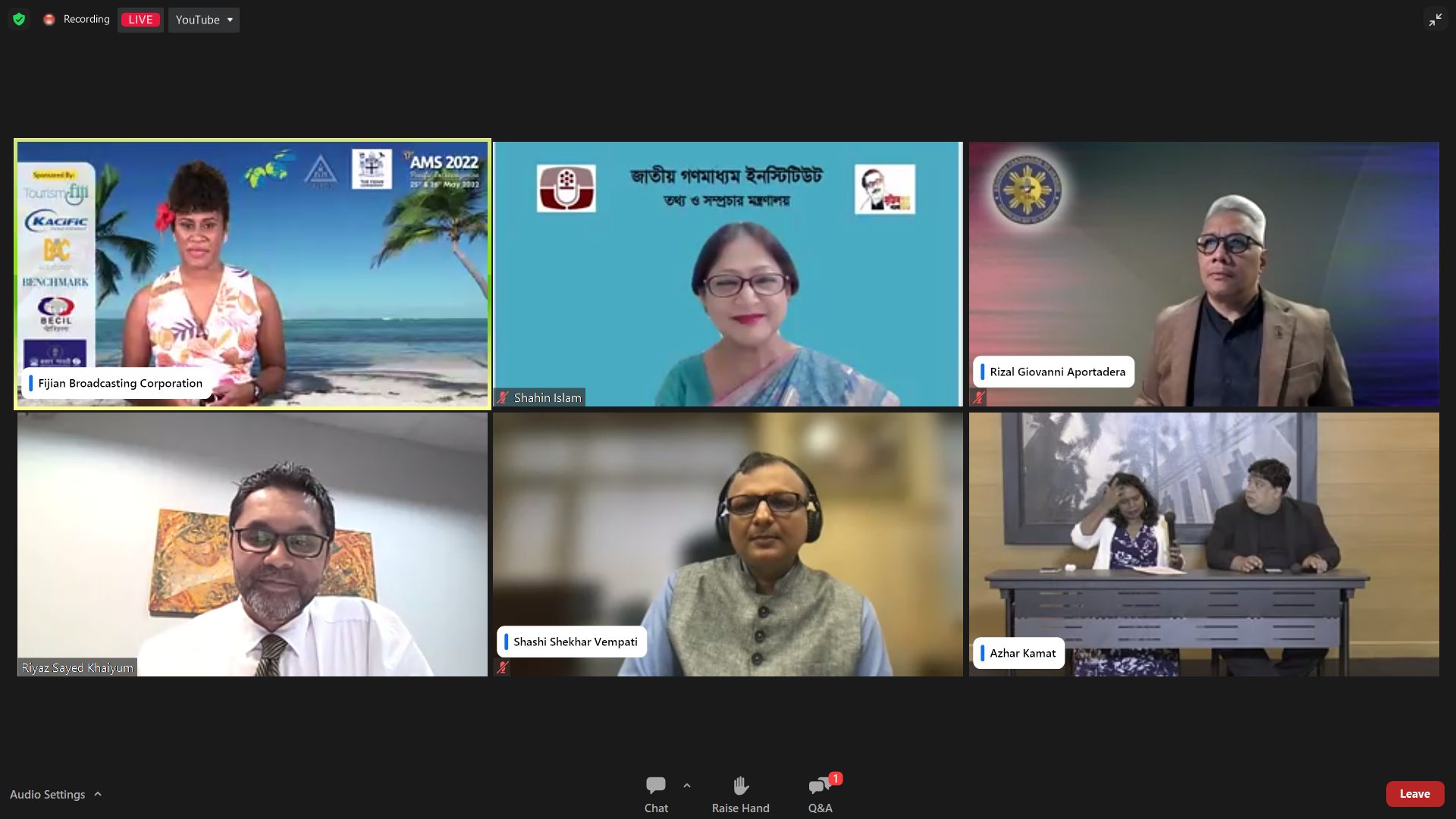 Session 7 moderator- Ms Philomena Gnanapragasam
Session 7: CEO Roundtable – Reimagining Media. In this session, media and broadcasting entrepreneurs and experts discuss the impact of technological disruption, piracy, and other factors on broadcasting, potential changes to business models and the importance of diversity in media and storytelling.
The session is moderated by Ms Philomena Gnanapragasam, the Director of AIBD and this session is also sponsored by BAC Education.