AIBD/ IPPTAR In-Country Worskhop on Fake News

Fake News: How Do You Know Which Is REAL or FAKE? 
Fake News is fabricated news that is hot but can destroy trust, damage learning culture and create disorder if amplified and spread irresponsibly.
To stem the spread of fake news, on 11 April 2019, AIBD in collaboration with IPPTAR hosted a one day In-Country Workshop on Fake News in Kuala Lumpur. About 25 participants from RTM and 13 students from University Nottingham attended this workshop.
Four renowned speakers were invited to share their expertise on Fake News: Concerns, Challenges and Way Forward. They were Dr Ming-Kuok Lim, Advisor for Communication and Information, UNESCO, Jakarta; Mr Roland Husson, Counsellor for Cooperation and Cultural Affairs, French Embassy Malaysia; DSP Loh Wooi Kee, Legal Advisor, IGP`s Office, PDRM; and Mr Fong Choong Fook, Director LGMS, Cybersecurity.
UNESCO Media Credibility And Fake News
Dr Ming spoke of Facebook as the big market for fake news. He said, " people do not equate Facebook as the social media gateway for fake news and hateful messages as people believe if you have nothing to hide, you should not worry". But this is false as information/ metadata can be manipulated for target use. It has become difficult to differentiate between REAL or FAKE. To verify something online, one must be sure to look at the original source by using tools for verifying images / metadata.
He added " everyone is entitled to his own opinion, but not to his own facts", and accountability is the core principle and way forward for media credibility.
The participants were shown a fact- checking checklist as a guide to counter disinformation and misinformation.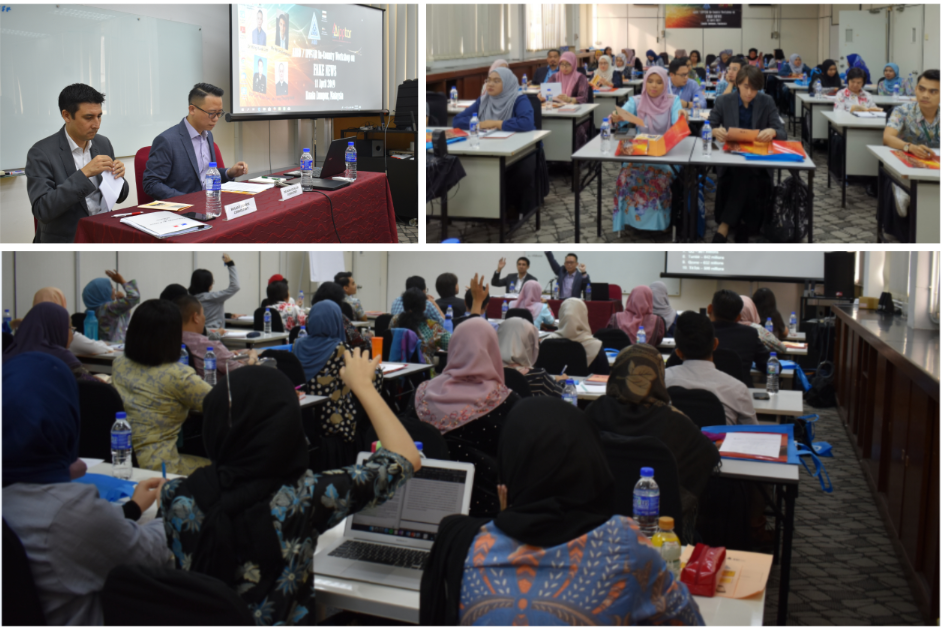 European Experience On Disinformation
Based on European History, Mr Roland explained " Disinformation and Prohibition of Disinformation is not new ". It was there before media existed. It was just rumour spreading without manipulation with the use of images as illustration, for example, French-Prussian War, 1870 and Timisoara (Romania, 1989). The French government had Anti-Fake News Law since 1881, which progressively extended and applied to all the new technologies: printed press, image (photography), radio, TV, and now on-line news (by Law 21 June 2004).
What is new? It is the disinformation on-line where new technologies and social media is used to disseminate disinformation. It is also the creation of disinformation by the affordable technologies that were now available; the amplification of disinformation through social and online media (algorithms, advertising models, fake accounts); and the dissemination by users.
Today the French Government is facing the concerns of deliberate and intentional acts of disinformation to gain political influence including on electoral results as like in the French Presidential campaign 2017.
The participants learned there is no single solution to address all challenges related to disinformation but a comprehensive approach is needed. This includes self-regulation with commitment by companies like Google, Facebook, Twitter; closure of fake accounts; transparency in political advertising; demonetization of purveyors of disinformation; includes an annex identifying best practices.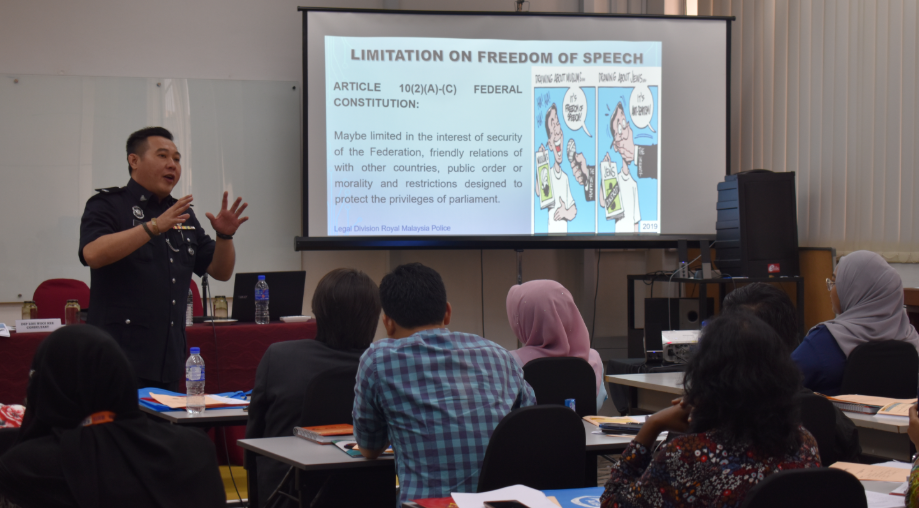 PDRM Perspective To Address Disinformation
DSP Loh explained there were two categories of fake news- Law and Order which involves criminal elements and Damage of Individual`s Reputation (mainly defamation).
Prior to the enactment of Anti Fake News Act 2018, there was Sedition Act, Penal Code (for religious offence, insults and annoyance), MCMC (non-sizeable offences). But with the enactment of Anti Fake news 2018, one legislation governed all offences relating to fake news.  When the law was repealed on 16 August 2018, authorities resorted to the original legislations to curb anti fake news situation.
With advancing technology and the freedom of speech, it is now hard to address fake news for social harmony. Civil unrest and racial disorder can be reduced by responsible politicians, MPS, NGOs; individual responsibilities and public education on moral values.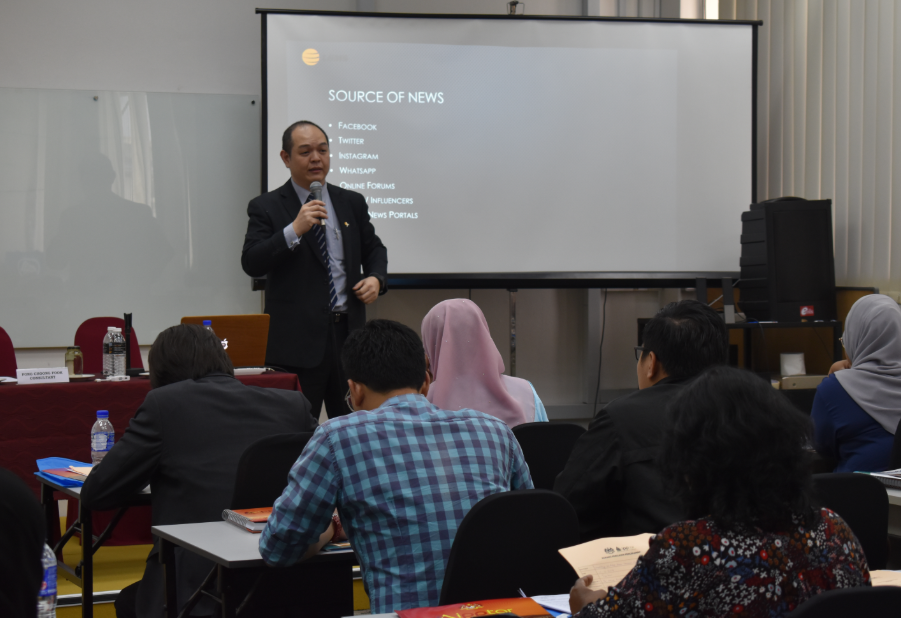 Cybersecurity: The Next Revolution Of Fake News
Mr Fong from LGMS raised the concern- Who Do We Trust given the Source of News are Facebook, Twitter, Instagram, Whatsapp, Online Forums, Blogs / Influencers and Online News Portals? How do we know which is REAL or FAKE?
He shared his insight of What is Deep Fake, the next revolution of Fake News.  AI-technology is used as a technique for human image synthesis. It creates an
AI Information War where AI-generated medias are often indistinguishable from real photographs. With Deepfake Pornography, a victim's face is digitally manipulated into adult film whereas in Deepfake Politics, candidates are shown as making inflammatory statements.
The rise of 'deepfakes' could open up a new front in the disinformation war as deepfake videos are easy to create. Video details, face and blinking frequency are challenging to detect.
Mr Fong remarked " Social Media will remain as mainstream news source. Deepfake can have an adverse impact on the way we consume online content. We remain gullible but have to be more skeptical " .
The participants were attentive throughout the day and remarked the knowledge gained will be their way forward now. Mr Maradi bin Ka`ab, Head of Research and Publication Cluster, Ipptar together with Ms Philomena Gnanapragasam, Acting Director of AIBD jointly presented the certificates at the close of the workshop.