AIBD/ABU/DRM Regional workshop on Digital Radio Mondiale (DRM)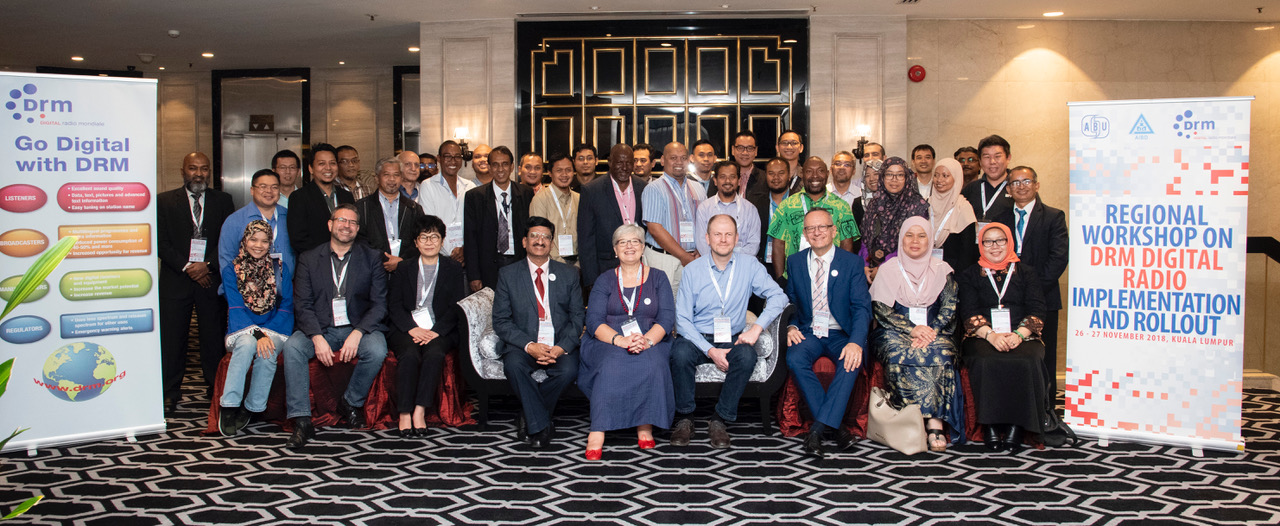 The Digital Radio Mondiale (DRM) is a digital radio standard that has been designed by broadcasters and for broadcasters, with the active assistance and participation of both transmitter and receiver manufacturers and regulatory bodies.  It has been designed specifically as a high quality digital replacement for analogue radio broadcasting in the AM and VHF bands.
The DRM Digital Radio Implementation and Rollout Workshop was jointly organised by the Asia-pacific Broadcasting Union, the Asia-Pacific Institute for Broadcasting Development and the Digital Radio Mondiale (DRM) Consortium. The workshop during 26-27 November 2018 provided broadcasters, regulators, policy makers, governments and other stakeholders with a clear understanding of the DRM digital radio broadcasting services, its technology and features, planning methods. It provided guidelines for step-by-step implementation, the various solutions and strategies available for anyone planning to move from analogue to a digital radio system rollout from planning to full-scale countrywide rollout. The speakers made it clear how to bring crystal clear sound and new content to the wider audience on all available radio broadcasting bands. This two-day workshop  shared expert knowledge and up to date information on the current status of digital terrestrial radio broadcasting, issues & challenges faced by the industry, as well as sharing some of the case studies and experiences in transition from analogue to digital radio from the region and beyond.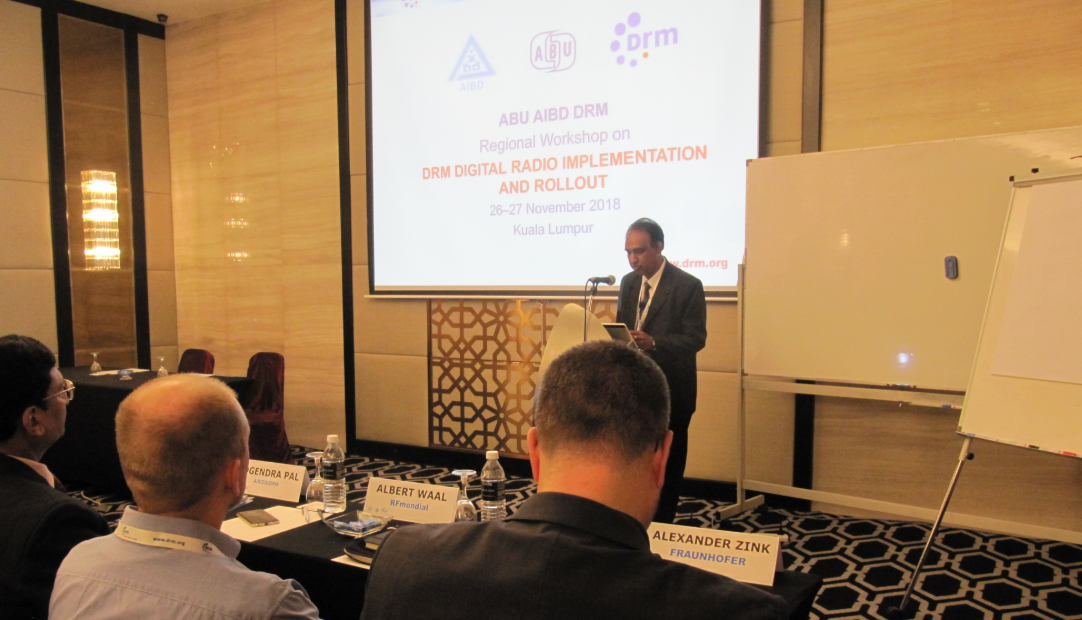 Mrs Ruxandra Obreja, DRM Consortium Chairperson in her sessions provided complete overview of DRM system. She detailed about the standard of DRM digital Radio endorsed by ITU compared to other digital radio standard and on going FM radio services in different countries. She along with Mr Alexander Zinc of M/s Fraunhofer IIS explained DRM implementation steps for a successful DRM roll-out in both VHF and AM bands. Mr Alexander conducted a number of sessions and provided in depth knowledge about DRM features, its benefits. He also discussed network planning and transmission of DRM for the digital radio services. As India is one of the biggest implementer of DRM digital radio in the country, Mr Yogendra Pal Hon. Chair DRM India Chapter presented the Case Studies from India and talked in detailed about the Emergency Warning Functionality (EWF) feature so very important in DRM system.
Other speakers Mr Radu Obreja, DRM Marketing director also provided his views on DRM functionalities, DRM for large coverages and also explained the reality, successes and challenges in DRM receiving systems. Dr Albert Waal of RF Monidial demonstrated various types of receivers in the market and showed demo to the participants for few of them.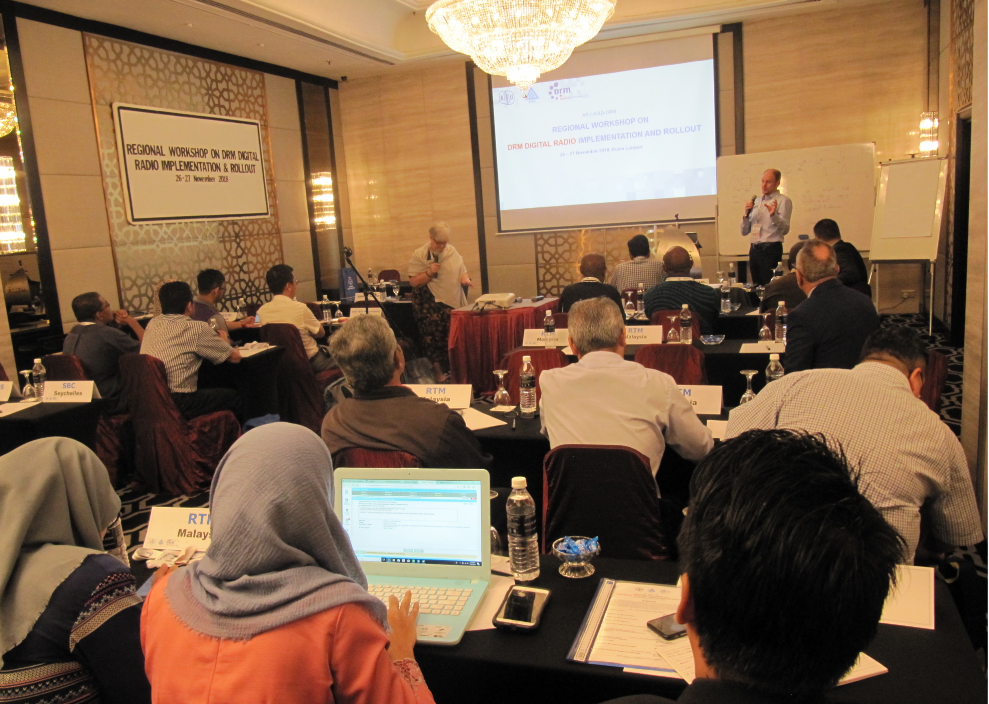 The workshop was attended by 40 participants from nine countries. This particular workshop on Digital Radio Mondiale (DRM) was organized first time in partnership with DRM Consortium and is the first one in the series. The second edition will be organized tentatively in October 2019.