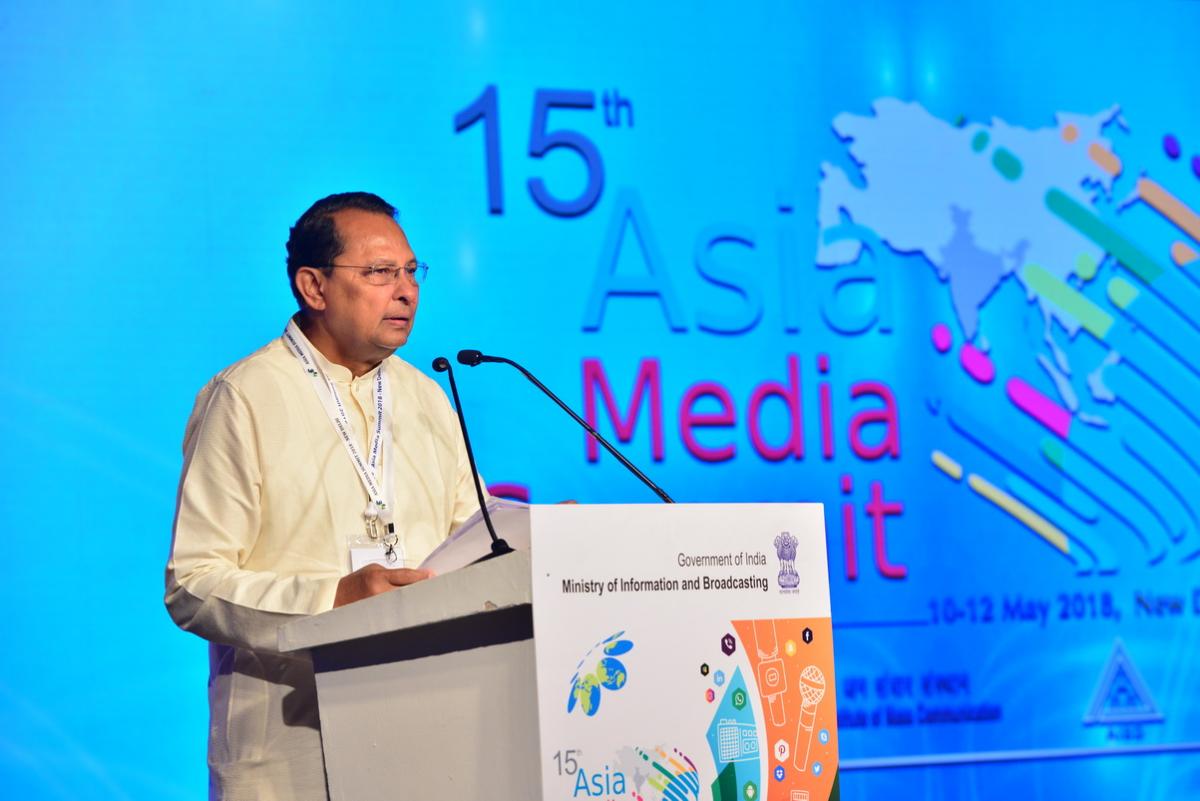 Stronger Regional Cooperation to Deal with Global Challenges
Information Minister Hassanul Haq Inu of Bangladesh called for stronger regional cooperation among governments and civil society groups, including media to combat poverty, gender inequality, terrorism, uneven globalisation and the ill-effects of climate change, and thereby bring development and peace in the Asian region.
Speaking during the inaugural ceremony of the Asia Media Summit in New Delhi, Minister Inu said no country, no media is free from the threat of terrorism and militancy, and therefore their united efforts to fight these global challenges become imperative.
He urged media practitioners to highlight success stories of countries and peoples addressing poverty, terrorism and uneven globalisation, among others.
Information Minister Dr Khie Kanharith of Cambodia also spoke at the opening ceremony, citing government efforts to strengthen press freedom and free expression in the country.
Among its initiatives were improving ties with 38 press associations in the country, organising training courses for practitioners and holding roundtable discussions to discuss important national and local issues.
The minister also cited several media laws that have paved the way for the booming of more media outfits in the country – more than 600 newspapers though only 200 are reported in circulation, and 140 radio stations.
He said a new law to improve people access to information is being finalised that will ensure people participation in the country's social, political and economic life.
" With these laws plus many related laws, like the drafted law to protect the whistleblower, we are confident that we are in a positive path to establish a free press in Cambodia, thus preventing abuse of power and news manipulation for political or personal gains", he said.
Mr Sam Seog Ko, Standing Commissioner of the Korea Communications Commission, also delivered a message, and said Korea is prepared to contribute to the development of broadcasting in the region.
Another speaker at the inaugural ceremony was Mr Shigeru Aoyagi, Director, UNESCO, New Delhi Office. He said media can play a critical role in bringing about peace, prosperity, sustainable planet, and partnership – guiding principles behind the UN-led Sustainable Development Goals.
He said UNESCO supports efforts to protect oral traditions, and promote media literacy and Asian languages.