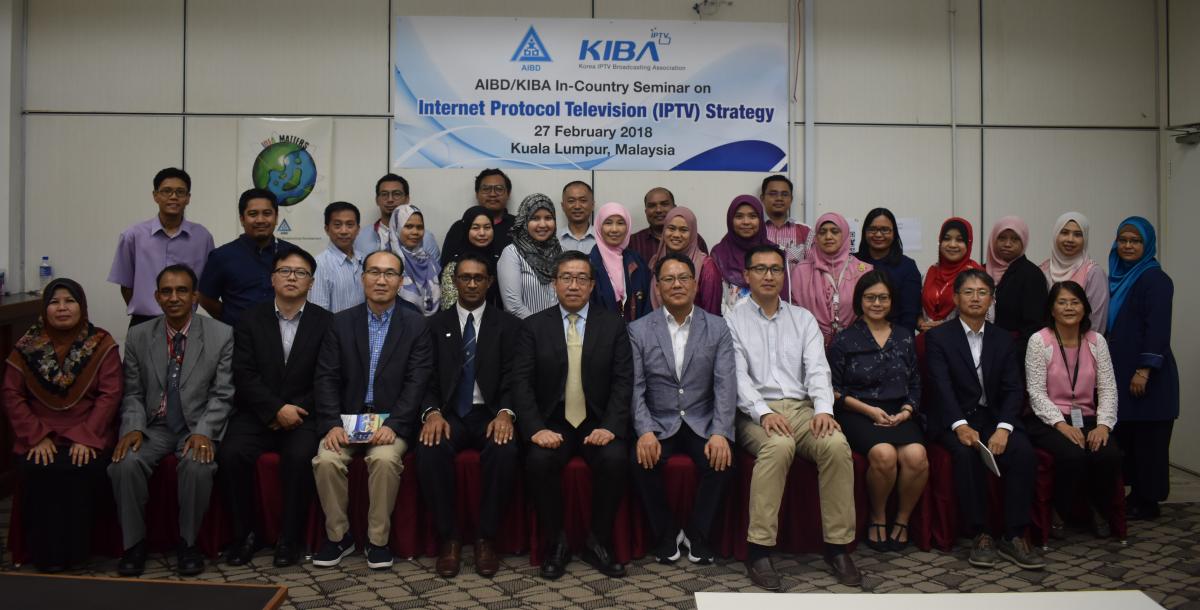 Seminar on Internet Protocol Television (IPTV) Strategy
AIBD/KIBA In-Country Seminar on IPTV Strategy -27 February 2018,Kuala Lumpur, Malaysia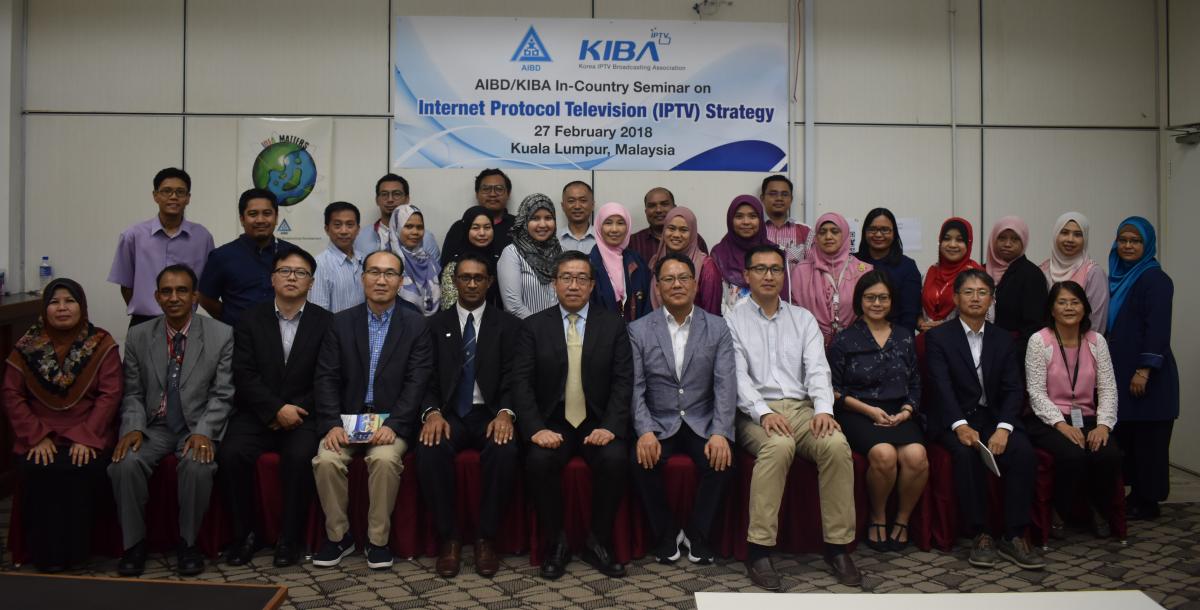 Internet Protocol Television (IPTV) is increasingly being popular around the globe. Millions of television viewers around the world are adopting the platform in an attempt to reclaim control of content and scheduling. The Fourth Industrial Revolution is set to bring a major transformation in technology and technological innovation that will fundamentally alter the way we live, work, and relate to one another. IP on broadcasting and IPTV will take a greater role in future delivery of contents in non-linear fashion very differently from traditional linear TV we are familiar with. Deliberation on IPTV strategy thus has got utmost importance for clear understanding and proper implementation of the technology.
In view of this, AIBD in collaboration with KIBA has organised one-day seminar on IPTV Strategy on 27 February 2018 in Kuala Lumpur, Malaysia.
The aim of the KIBA is to contribute to the development of digital media industries. KIBA takes an initiative on providing a platform for the innovative and integrated development of new media sectors.
The Korea IPTV Broadcaster's Association (KIBA) has provided the experts for sharing the experience in implementing the IPTV in Korea. The Korean officials comprise the KIBA Secretary- General, General Manager, Policy Cooperation Department of KIBA, an expert from Korea Telecommunications (KT) and professors from a Inha University and Yonsei University in Korea. This seminar aimed to pool together strategists with Malaysian counterparts to enhance media development besides sharing the Korean IPTV knowhow. The main topics of discussion was Media convergence and technical development of Korea's IPTV; 4th Industrial revolution and IPTV future Strategy besides history and change of Korean IPTV.
The seminar was attended by 24 participants from Radio Television Malaysia (RTM), IPPTAR, Media Prima, Astro and Telekom Malaysia.