AIBD at Broadcast Asia 2013
AIBD, as a supporting organisation, participated in Broadcast Asia 2013 held from 18 to 21 June at the Marina Bay Sands, Singapore. More than 51,000 participants from 100 countries and regions attended the annual exhibition and conference.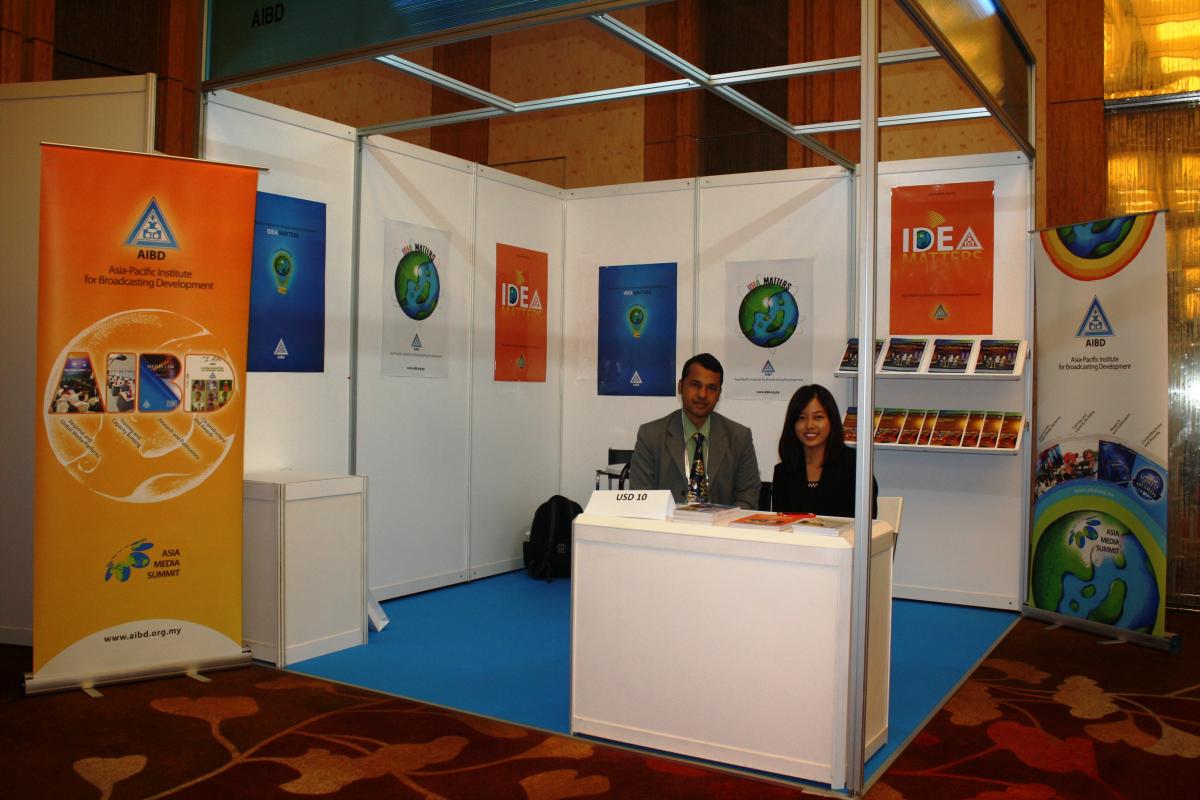 This year, the 18th edition of the show, together with CommunicAsia 2013 and EnterpriseIT 2013, gathered together top business, manufacturers, suppliers and government leaders from around the world to discuss on major industry issues, trends and to network and explore opportunities for their growth.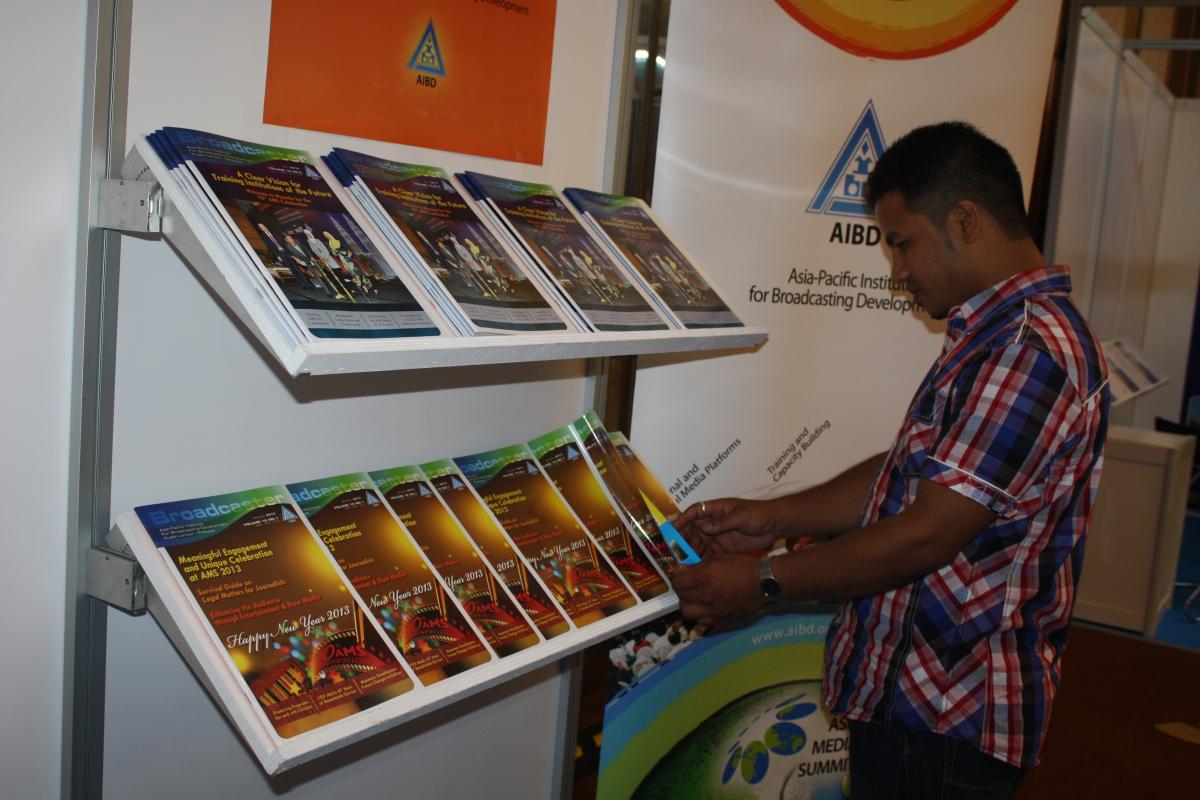 AIBD Programme Manager – Broadcast Engineer Mr. Rabi KC represented the Institute at Broadcast Asia 2013 and managed the AIBD booth, where he met the delegates and exhibitors.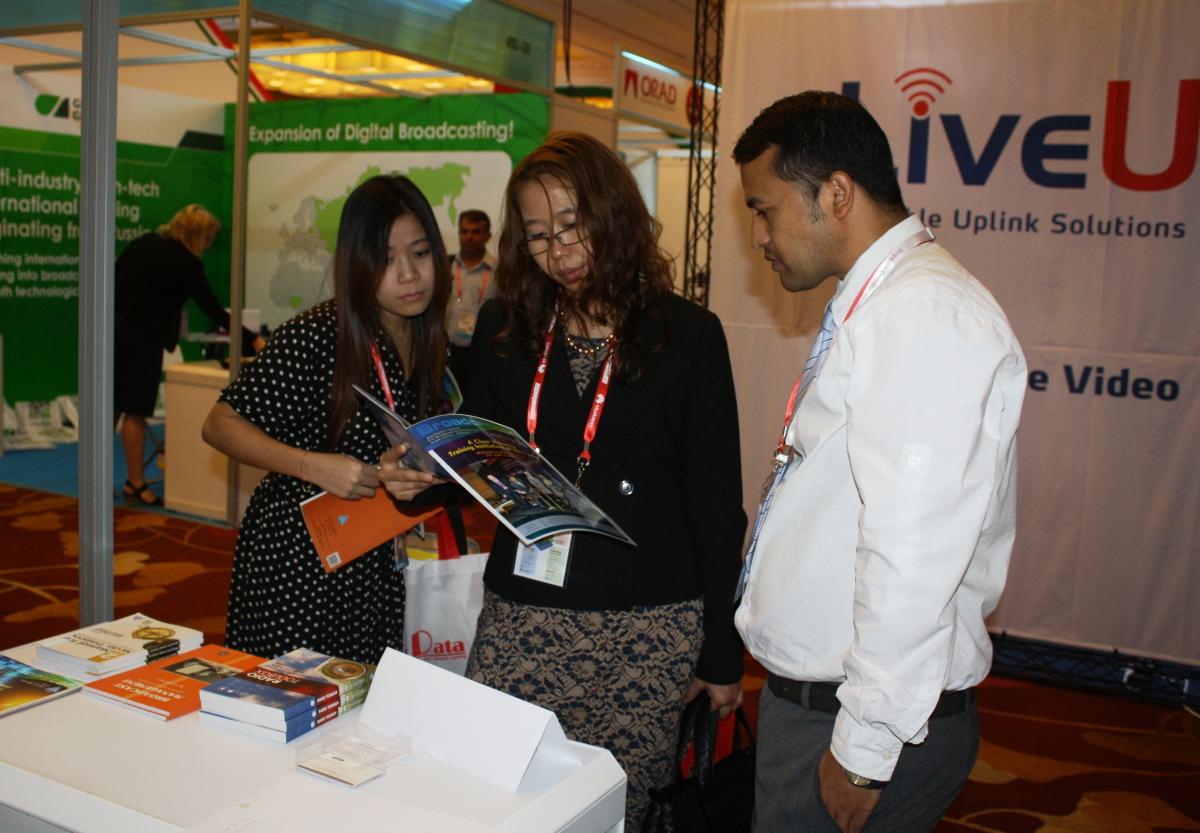 AIBD received good response from delegates and stakeholders who visited the AIBD booth. They collected information on the Institute and acknowledged the strength of AIBD on executing quality workshops, conference and trainings. Some of them have shown interest in becoming AIBD member.
Mr. Rabi also met with Mr. Calvin Koh, Assistance Project Director and Ms. Lindy Wee, Director, PR & Conference from Singapore Exhibition Services Pt Ltd. (SES), the organizer of the Broadcast Asia where he discussed about the partnership between SES and AIBD for 2014.