AIBD Award Entries showcased at General Conference 2015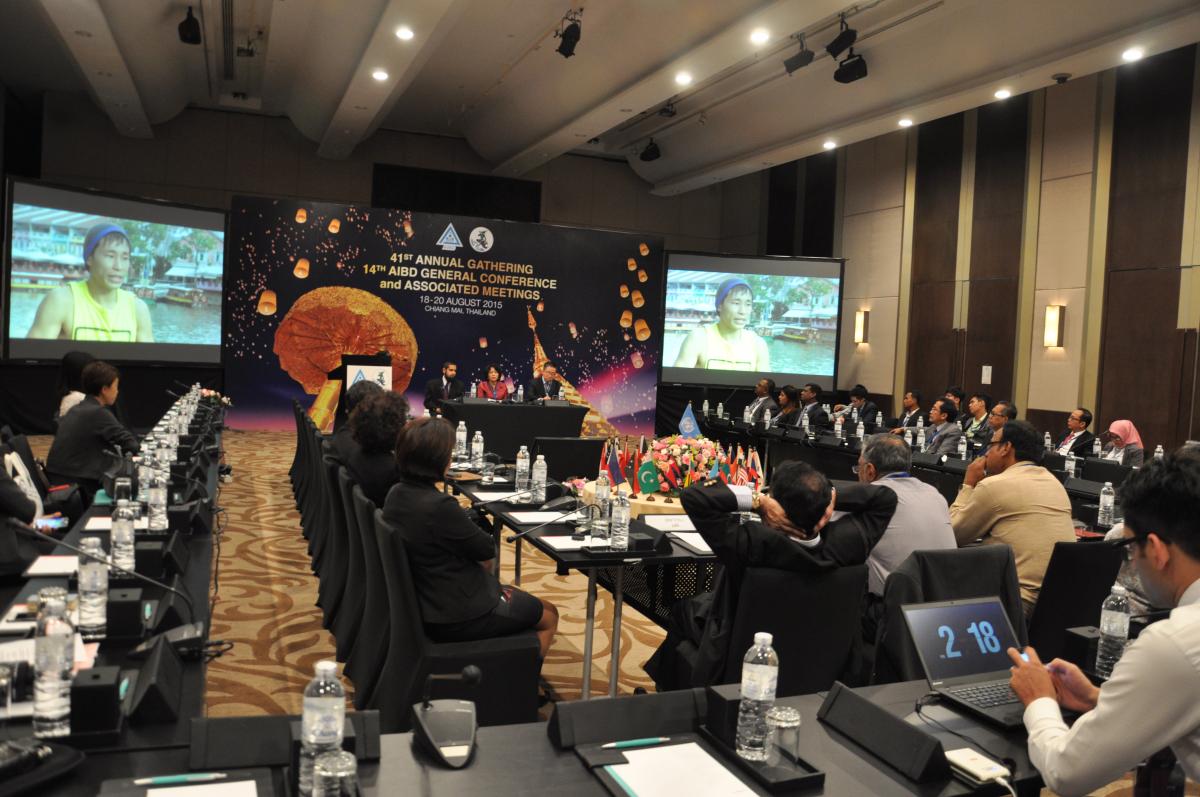 AIBD organised a Highlighting of Selected AIBD Award Entries during the 41st Annual Gathering / 14th AIBD General Conference & Associated Meetings from 1400 – 1600 on 18 August 2015 in Chiang Mai, Thailand.
Portions of the Award winning entries and runner-ups in each category were played during this special session open for all delegates of the conference, in recognition of the achievement and the high quality of the programmes.
Each programme portion was preceded by comments on the productions and topics by a representative of the winning organisation (Ms Ng Yuina, Executive Producer, MediaCorp Singapore; Ms Aminath Shahid, Deputy Managing Director, Public Service Media, Maldives and Ms Li Hong, Director of Radio Society, China National Radio) and member of the Award judging panel (Mr A. Ravi Shankar, Programme Manager, AIBD).
AIBD TV Award 2015 for the best TV programme on Encouraging Youth Empowerment:
Winner: "ON THE RED DOT (YOUTH) – YOLO" from Channel 5, MediaCorp – Singapore
Runner-up: "THE DEBATER" from Sirasa TV – Sri Lanka
AIBD TV Award 2015 for the best TV programme on Creative Ways to Harness Energy:
Winner: "FUTURE FORWARD – POWERING OUR FUTURE" from Channel NewsAsia, MediaCorp – Singapore
Runner-up: "ALTERNATIVE ENERGY…THAILAND'S ENERGY OF THE FUTURE" from National News Bureau of Thailand
AIBD Radio Award 2015 for the best radio programme on Highlighting Science to the Public:
Winner: "LET'S LEARN SCIENCE" from Public Service Media – Maldives
Runner-up: "YUTU'S EXPLORATION OF THE MOON" from China National Radio
Reinhard Keune Memorial Award 2015 for the best radio programme on Putting Spotlight on Teachers in Society:
Winner: "HEARING CHILDHOOD, MEETING WITH ANCESTORS" from China National Radio – China
Runner-up: "SALUTATIONS TO THE GURU" from All India Radio, India