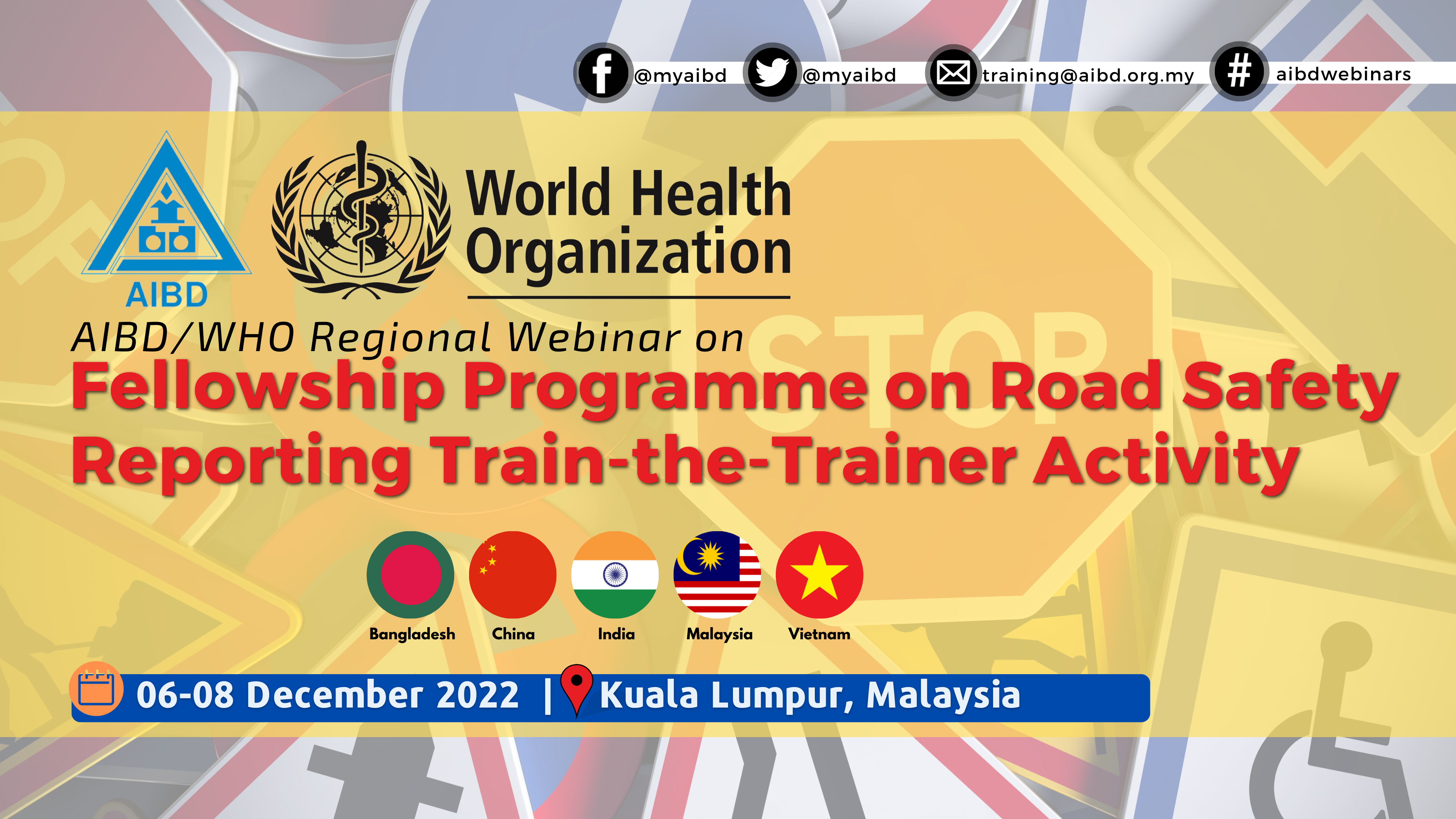 AIBD/WHO Roadsafety Reporting
Call for Applications for Asian Journalists and Media Trainers
Transportation is an important aspect of human life. The influence of the road transport system is so pervasive that its safety, or lack thereof, affects a wide range of basic human needs.  The number of road traffic deaths on the world's roads remains unacceptably high. Road traffic injury is the 8th leading cause of death of all ages and the leading cause of death for children and young adults 5 – 29 years of age.
In August 2020, the UN General Assembly adopted resolution 74/299 "Improving global road safety", proclaiming the Decade of Action for Road Safety 2021-2030, with the ambitious target of preventing at least 50% of road traffic deaths and injuries by 2030. Two documents provide guidance for Countries to address road safety:
·        The Decade of Action for Road Safety, 2021 – 2030
·        The Global Plan of Action for the 2021 – 2030 Decade of Action for Road Safety.
AIBD is collaborating with WHO to organise a 3-day workshop on Road safety reporting in Kuala Lumpur, Malaysia. 15 journalists from China, Bangladesh, India, Malaysia and Vietname will participate in the activity. The goal is to equip journalists to report on key road safety issues and to prepare them to train others on this crucial topic.
Applications from journalists and media trainers from the mentioned countries will be prioritised. After the training, participants may apply for grants to support either reporting or training on road safety.
Background
The WHO Road Safety Reporting Initiative aims to help journalists tell more and better stories that help reduce deaths from crashes on the roads. In partnership with leading journalists' networks and partners in the Bloomberg Philanthropies Initiative for Global Road Safety, the initiative offers training and mentoring for journalists, as well as resources, data, contacts and links to key resources.
To be considered for the workshop, please complete the online application form below.The deadline for submission of the applications is 7th November 2022.
Date: 6-8 December 2022
For help with this form or questions about the program, please contact  at +60192396091 or 
[email protected]