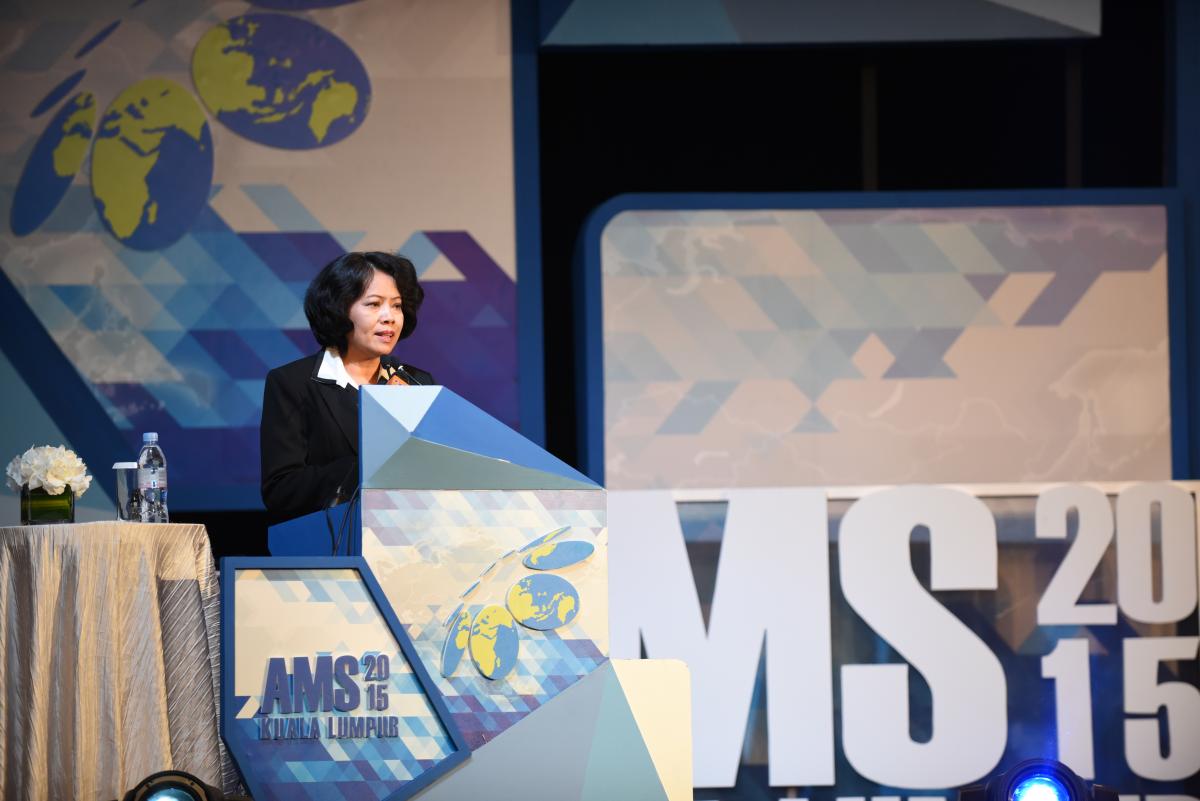 AIBD President Urges Broadcasters to Embrace Social Media
The 12th Asia Media Summit formally opened on 26 May 2015 in Kuala Lumpur, Malaysia, focused on the important role social media plays in transforming broadcasting into a stronger platform fit for now and the future
The 12th Asia Media Summit formally opened on 26 May 2015 in Kuala Lumpur, Malaysia, focused on the important role social media plays in transforming broadcasting into a stronger platform fit for now and the future.
Some 400 local and foreign participants attended the conference with the theme 'Transforming Broadcasting in the Social Media Era.'
Mrs. Dra Rosarita Niken Widiastuti, President of the AIBD General Conference and President Director of Radio Republik Indonesia welcomed the delegates and said broadcasters must embrace the social media phenomenon and derive benefits from this new media to ensure the sustainability and future of their business.
It's a big challenge for broadcasters she said, and "radio and television can no longer operate in isolation of the social media networks in order to capture audience reach, intimacy and engagement."
"We must apply a systematic approach to understanding and managing our company's social media strategy. Otherwise, we risk chasing the latest application and treating elements as standalone platforms, rather than understanding their fundamentals and their functionality," she said.
She urged broadcast practitioners to contribute to their organisations' efforts in crafting a clear vision and a set of innovative strategies to reach viewers and users on a myriad of platforms, enabling a wide sphere of influence.
"The task is daunting as we focus on how best to blend both traditional and social media, and transform broadcasting into a stronger platform fit for now and the future", she said.
Organised by the Asia-Pacific Institute for Broadcasting Development (AIBD), the AMS is officially hosted for the first time by the Ministry of Communication and Multimedia Malaysia (KKMM), with the Tun Abdul Razak Broadcasting and Information Institute (IPPTAR) as the principal sponsor.