Asia media summit
AIBD in collaboration with its partners and international organisations is organising the Asia Media Summit (AMS). The conference provides a unique opportunity for broadcasters in the region to share their thoughts on Broadcasting and Information.
Decision makers, media professionals, scholars, and stakeholders of news and programming from Asia, Pacific, Africa, Europe, Middle East and North America attended this annual conference. Almost all regional and International Broadcasting Unions and Associations support the AMS.
We have the pleasure of welcoming all media professionals to the Asia Media Summit.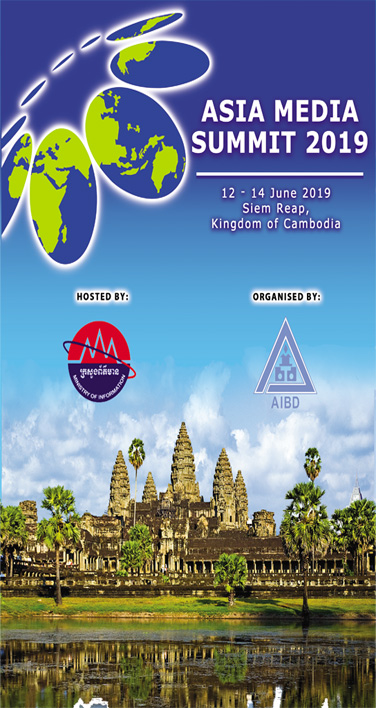 Google pursues partnerships and collaboration across products and platforms in the monetisation process in both traditional and new media, according to Ms Parvati Menon, Head of Partner Sales APAC, Google Singapore.
Various perspectives on regulation as a mechanism to effectively counter the spread of disinformation/fake news were presented during the plenary session on "Disinformation and New Media" at the 16th Asia Media Summit in Siem Reap, Cambodia. The session, in collaboration
Media literacy that enables media stakeholders and audiences to be critical in accessing, analysing, evaluating and creating media in a variety of forms is a way forward to combat the spread of disinformation, particularly in new media, according to some speakers at the 16th