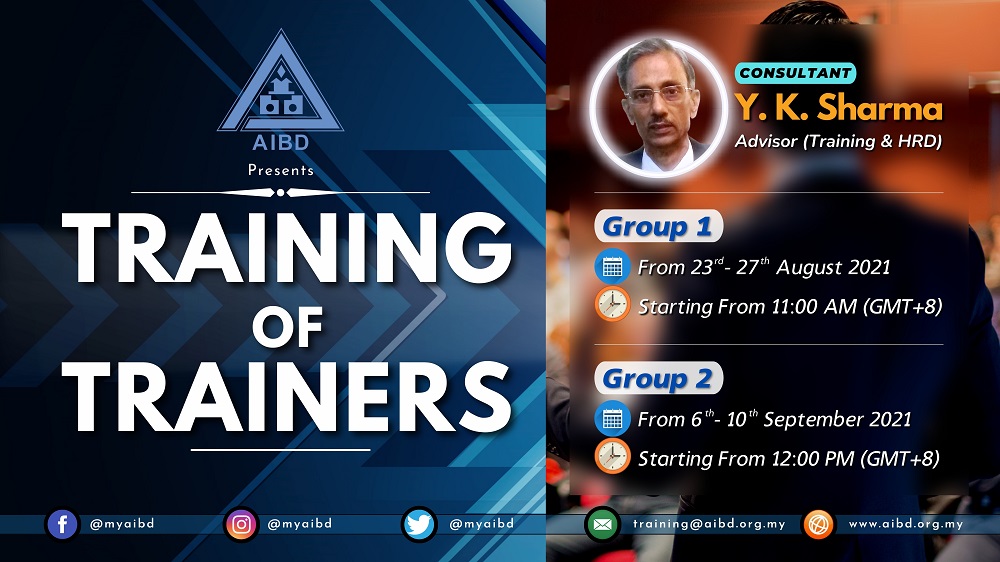 Train the Trainers -Group 2
This specialised ToT programme for Trainer/Instructor development aims at providing the professional staff with the knowledge and skills they need to plan and carry out effective training (formal and on-the-job) and implement core competency development programmes in their organizations. These ToT workshops focuses on adopting a Systematic approach to training covering Training needs analysis, Formulation of Training Objectives, Instructional Design, Principles of Adult Learning and their Applications and assessment/evaluation of the training programmes.
The second batch of another 16 participants will commence their training from Monday to Friday (6-10 September 2021) next week. Due to overwhelming responses, AIBD is planning more such TOT workshops in the near future to cater for the members' developmental needs.